Glimpses of Meridian, Mississippi
---
Steam
Part 4
The Soulé Live Steam Festival 2011
November 4th and 5th, 2011

This was the ninth year for the event... lots to see and do. The biggest / largest "addition" this year was the Carousel Organ Association of America - and many of their wonderful musical instruments.
---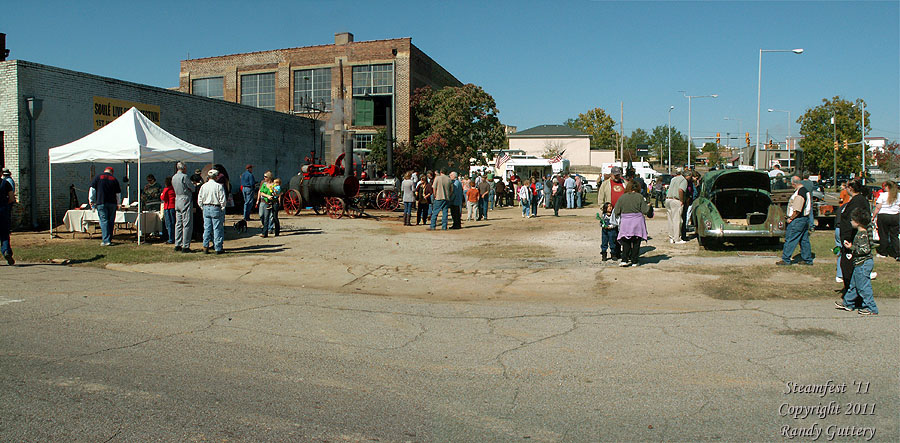 Like last year - the outdoor display area was full - and while some were familiar from prior years - there were many new things to see as well. One of the more "unique" steam powered things was a 1939 Dodge - seen on the right.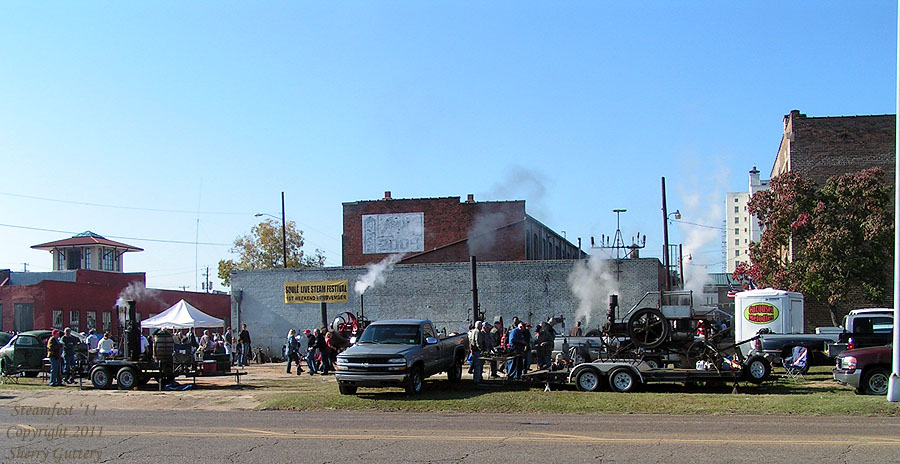 Another view of the outdoor display area.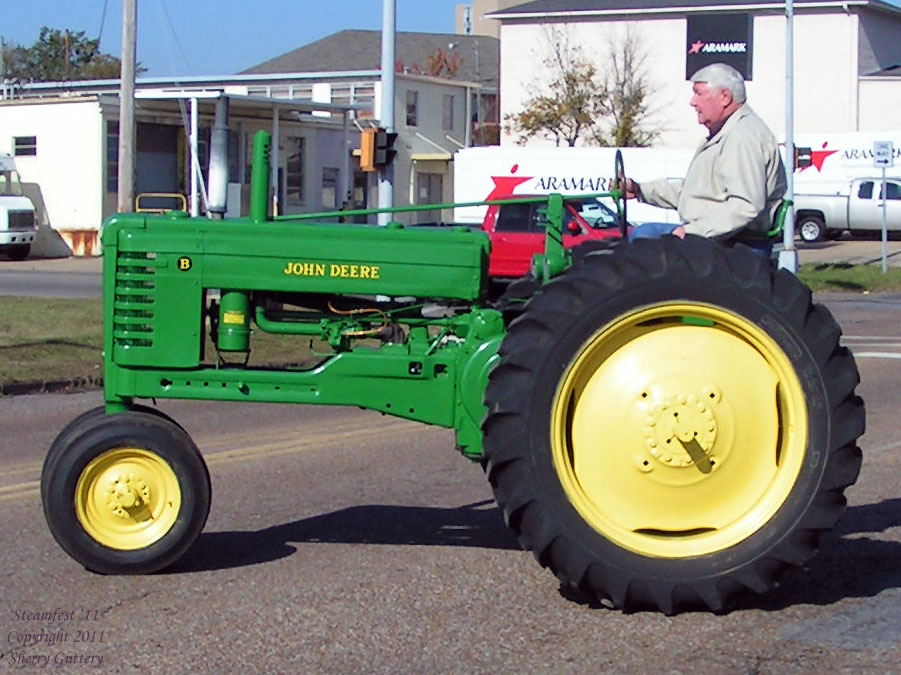 A late arrival for the tractor display - an ever popular "poppin' Johnny".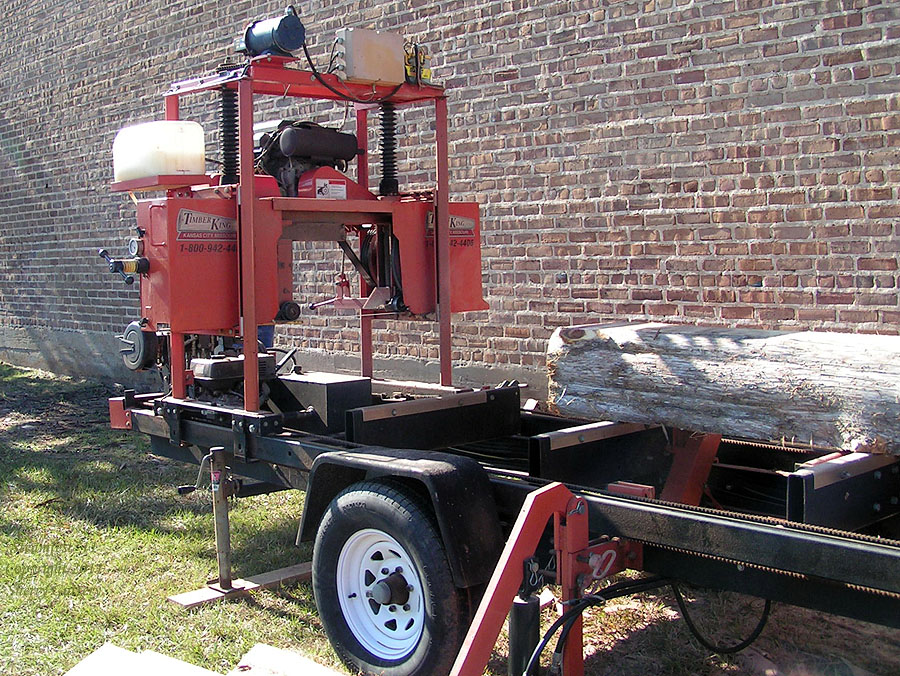 Another popular display was this portable saw mill.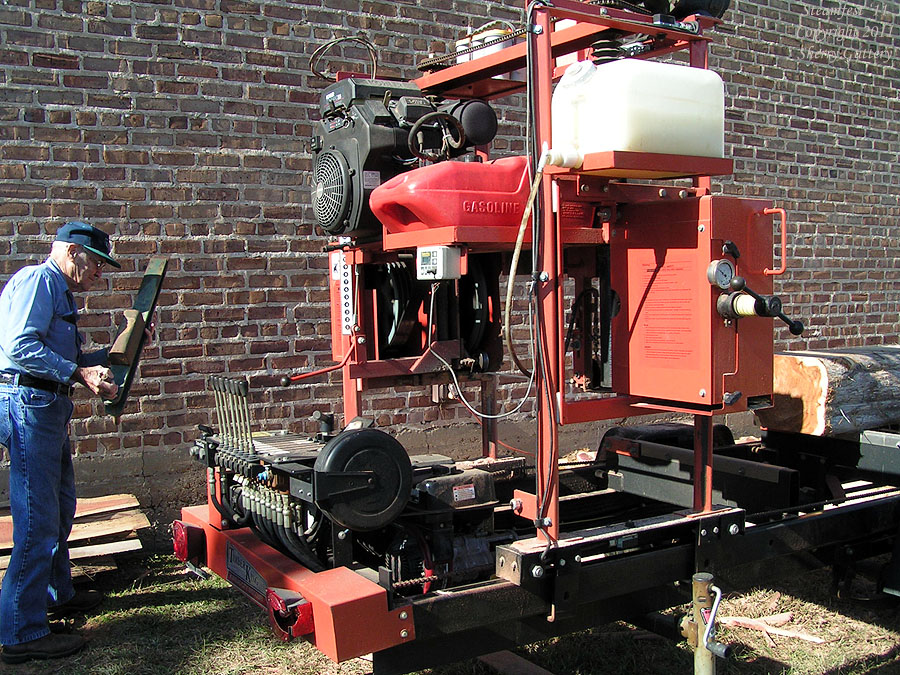 This modern version happens to be gasoline powered - but it certainly could be steam powered if one wanted to.
---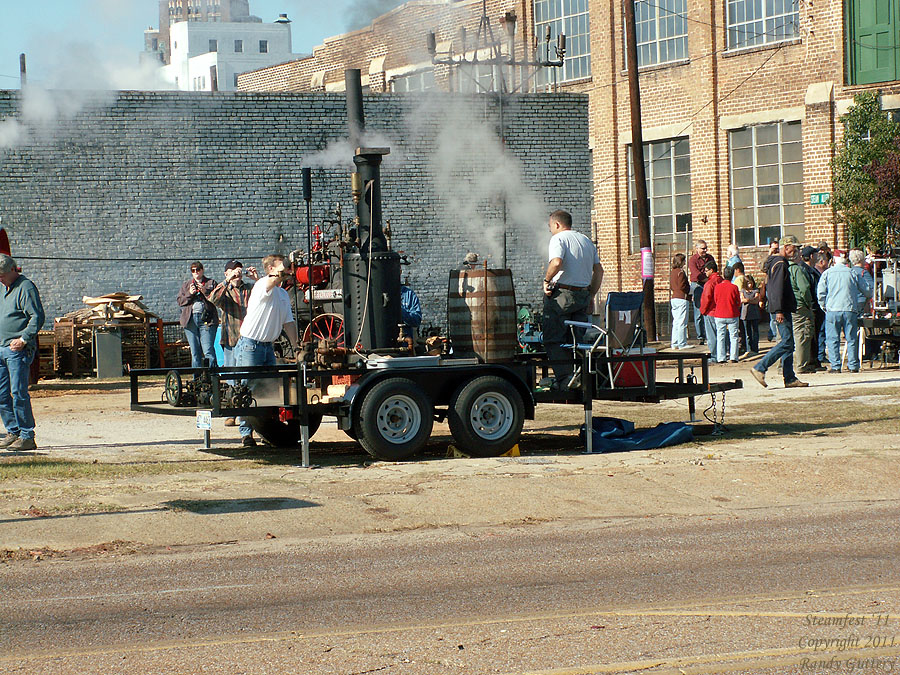 Some of the new displays in the outdoor area.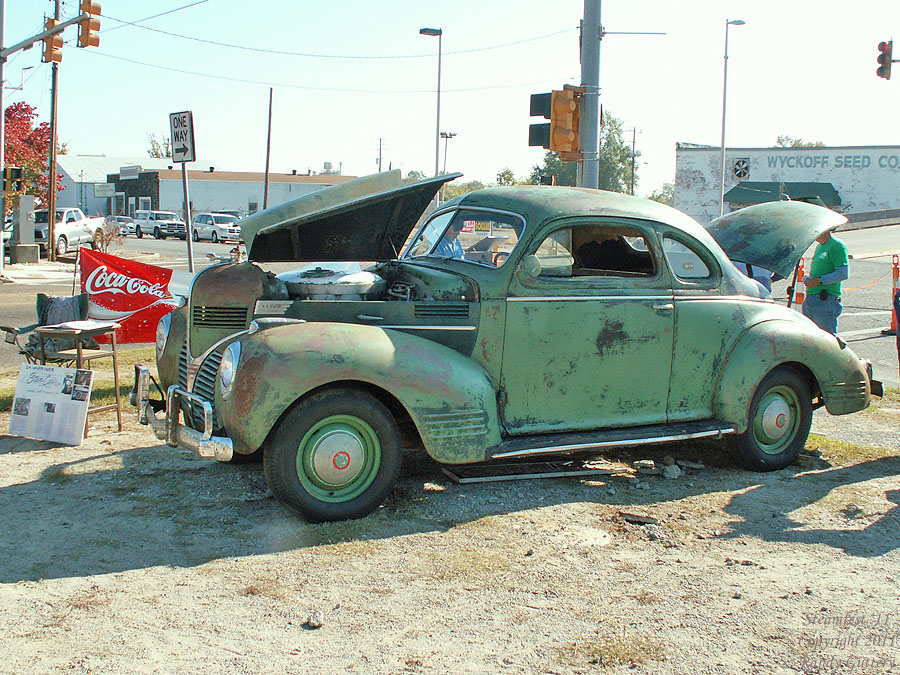 This steam powered Dodge was a crowd favorite...
---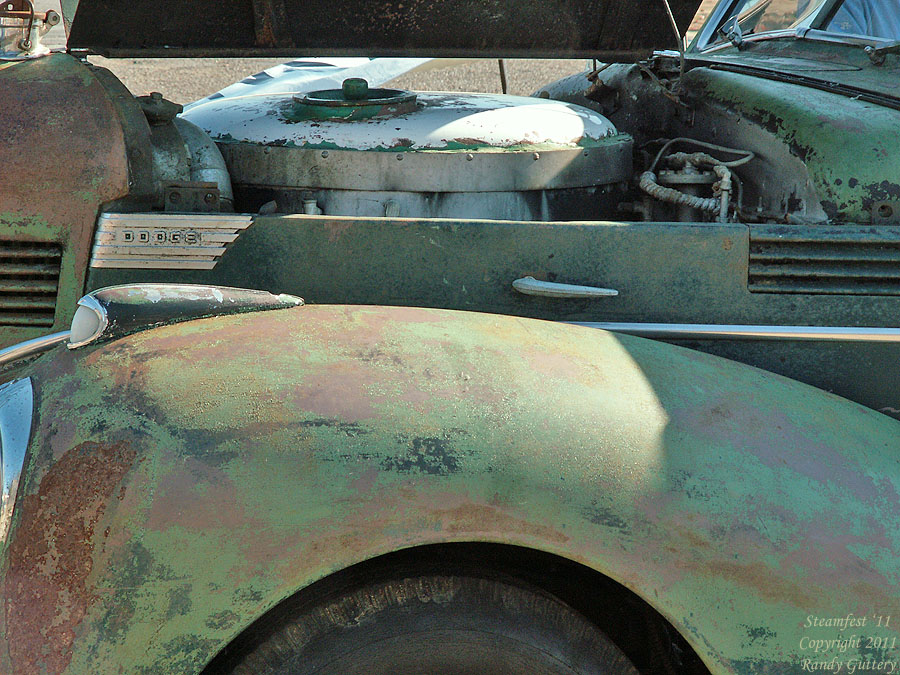 The steam plant under the hood. The "flash" boiler burns heating oil.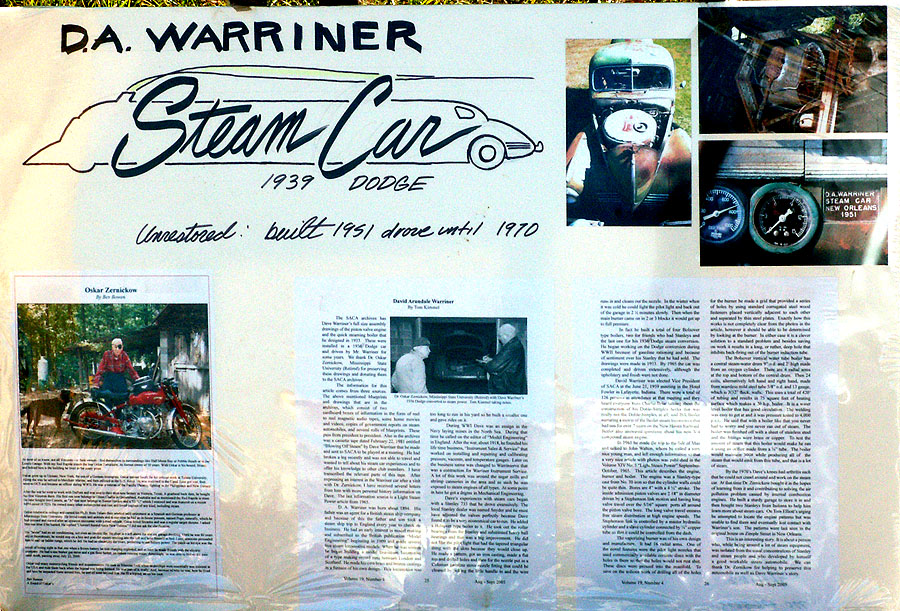 A sign explained about the car - and how it came to be steam powered. This 1939 Dodge was converted to steam in 1951 - and was driven until 1970 - some 19 years. The car is in need of a complete restoration - as it's still in pretty much the same condition as when it was finally parked. It burned heating oil - and it's said that at 55mph - the boiler would "cycle" on and off - as it could easily produce more than enough steam to maintain that speed. Oskar Zernickow of Starkville MS obtained the car - and kept it from being scrapped.
---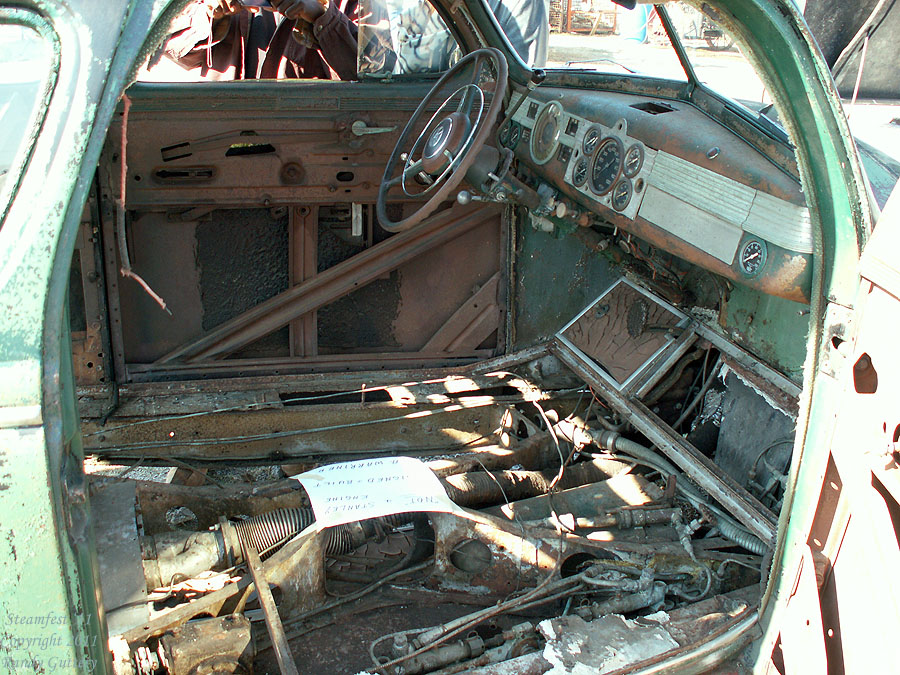 It's a fascinating look at a technology that just never quite caught on. One can't help but wonder what it would be like to drive this on today's roads and in "normal" traffic...
---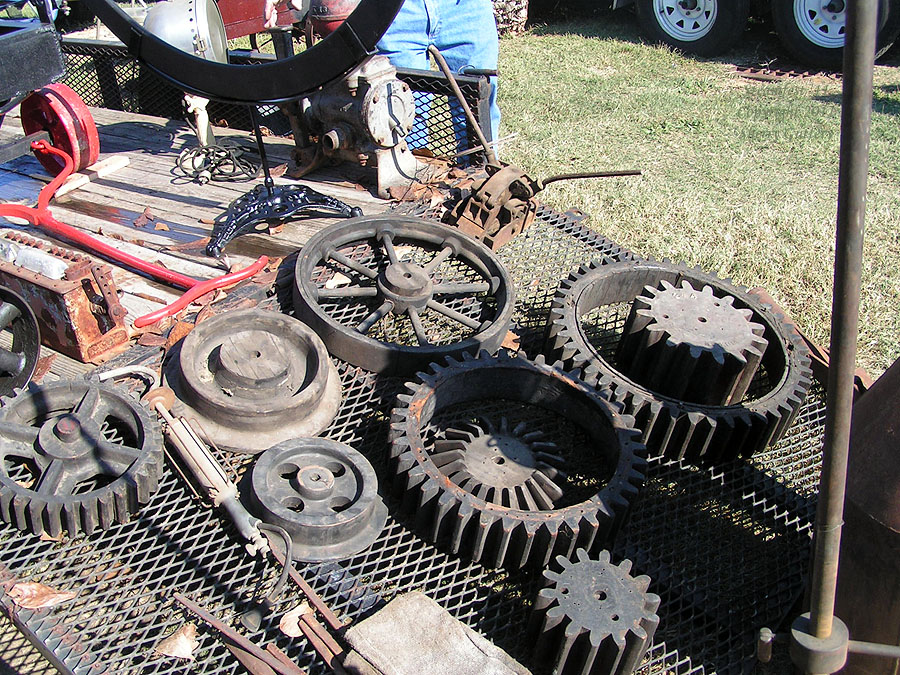 Some examples of the types of gears, pulleys and parts that were cast at Soule' "back in the day"...
---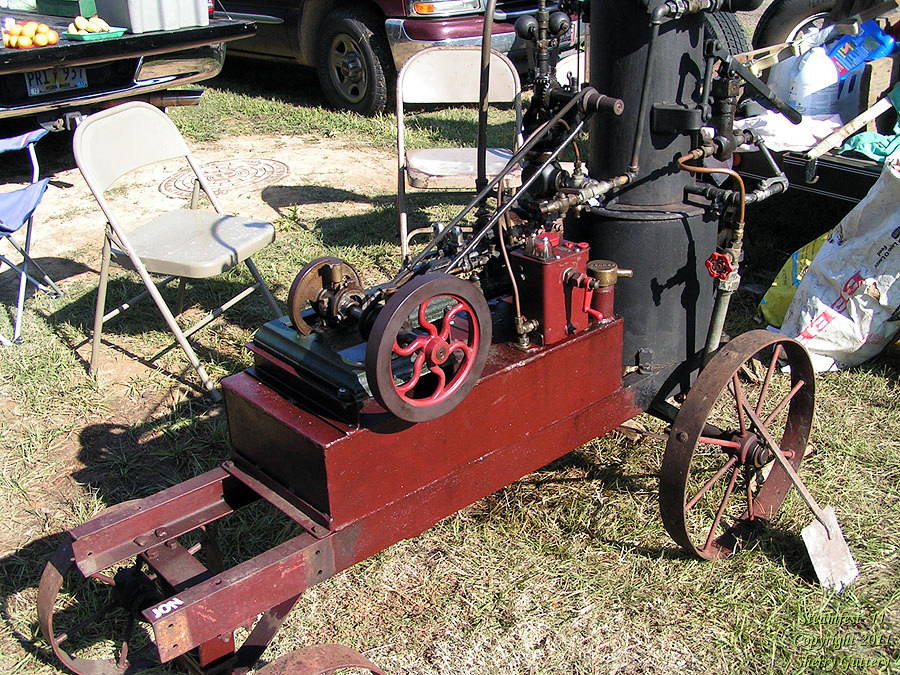 A complete steam engine on a cart. This would be great to crank those old "White Mountain" Ice Cream freezers we used to use to make ice cream at family get-togethers years ago...
---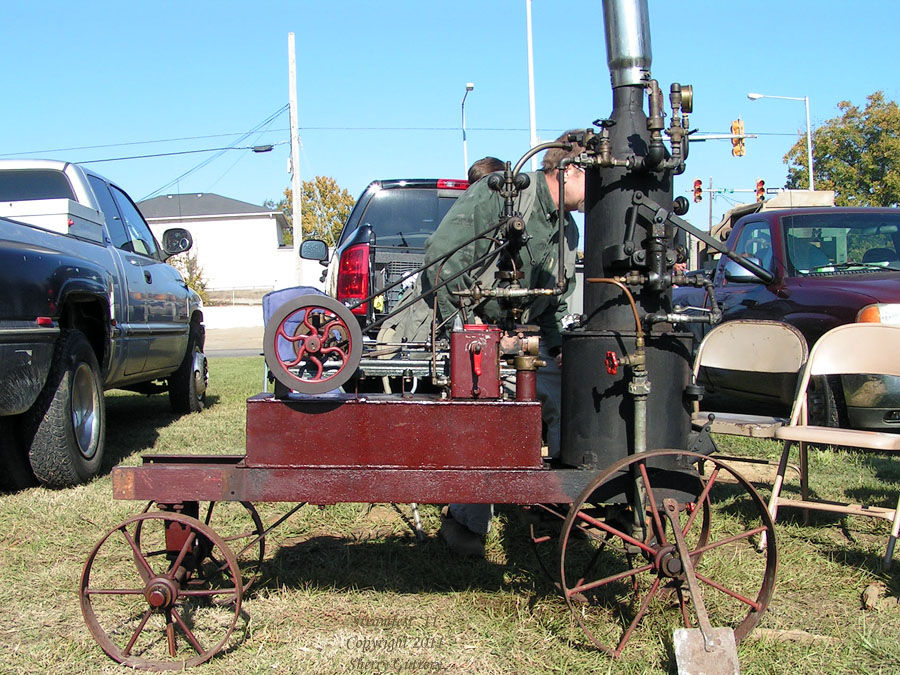 Neat assembly - the boiler is quite compact - and infact seems a bit odd in size almost hiding behind the feed pump mounted to it's side.
---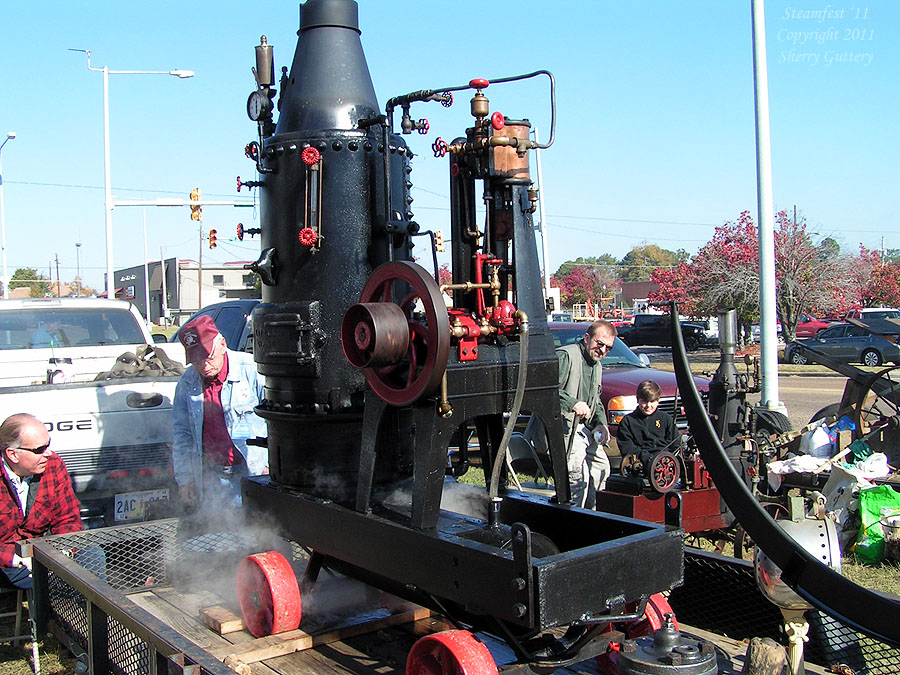 Another complete engine on a cart - a bit larger scale than the other - which small size is even more obvious with the young boy standing by it.
---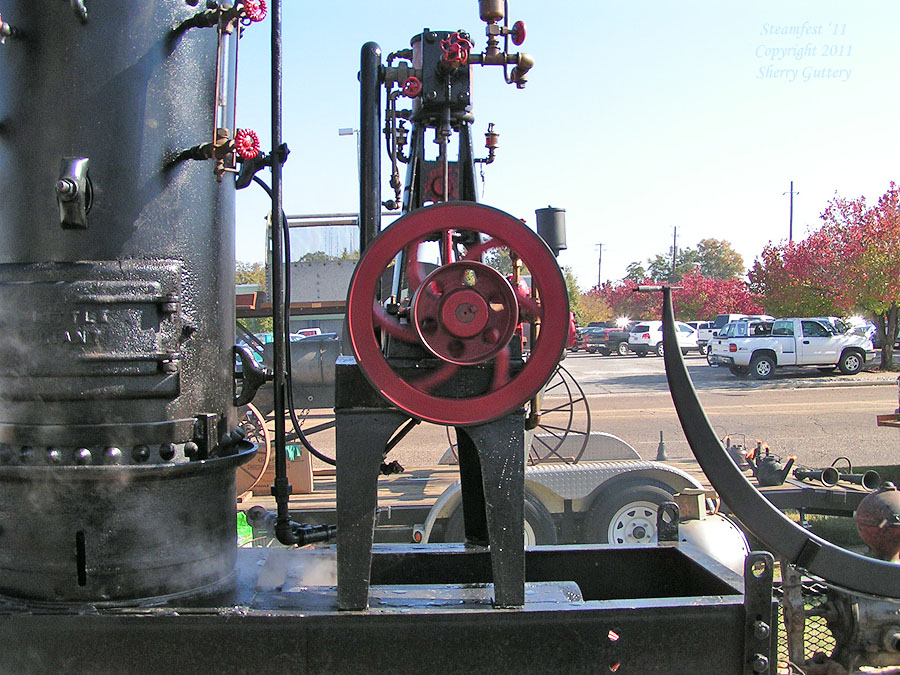 The "business end" of this steam engine. Also notice the giant micrometer sticking up beside it. Seems things come in giant here as well as small! Most Micrometers will fit in the palm of your hand - not that one!!!!
---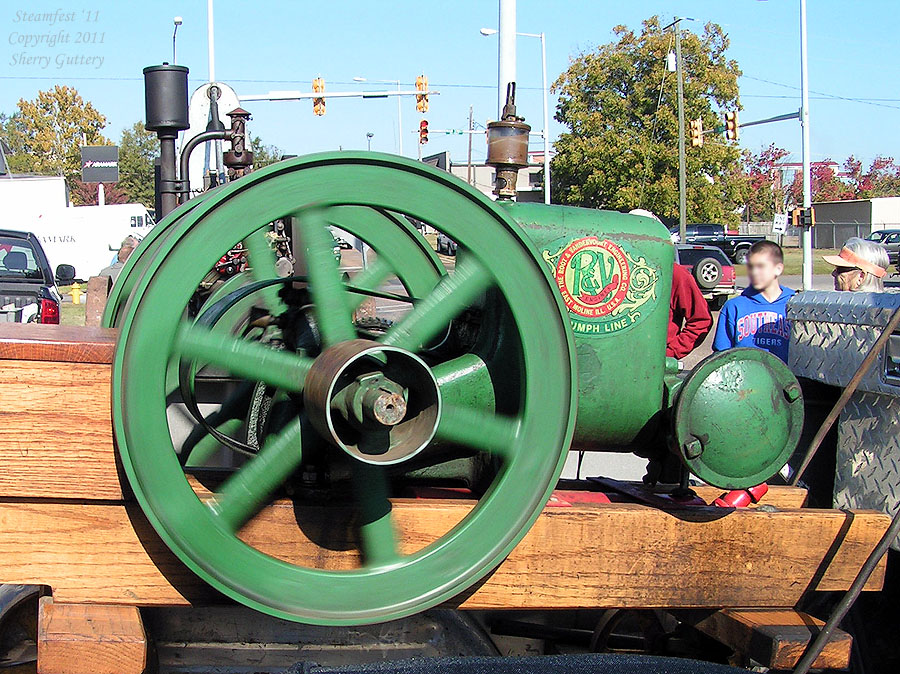 "Hit 'n Miss" engines are always popular displays.
---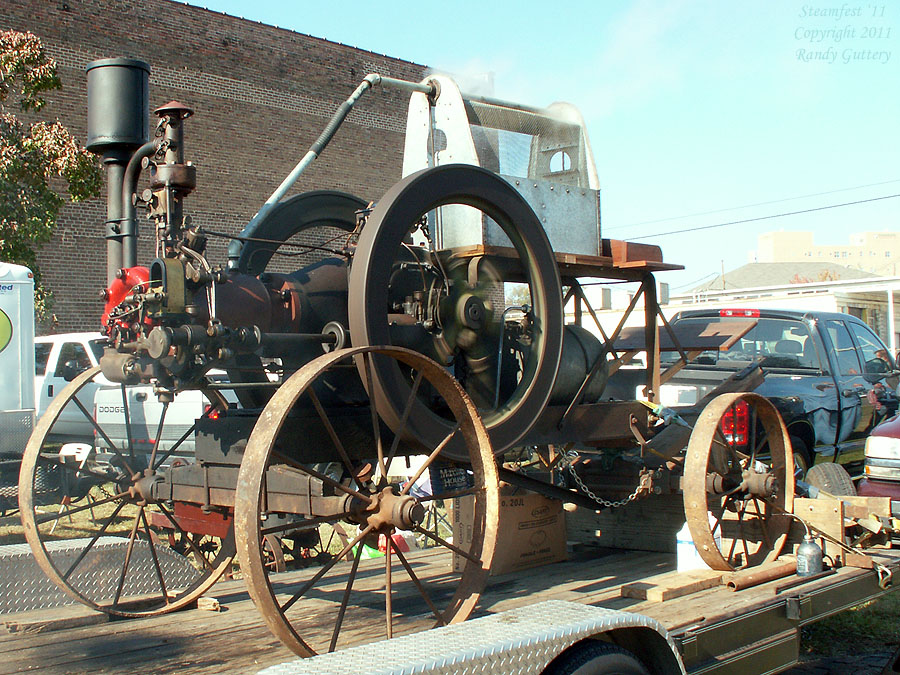 And this one is a big one! This engine running is included in the video below.
---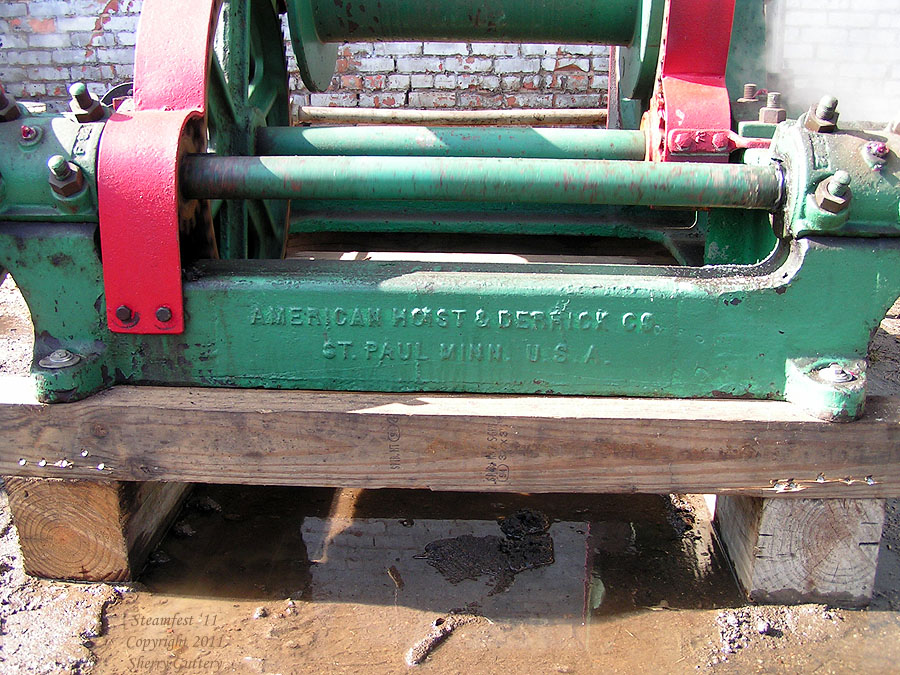 One of the popular "semi-permanent" engines at the fests - this rope reel winch such as would be commonly used on a Marine Ship for operating booms, pulling anchor chains, and other heavy pull operations...
---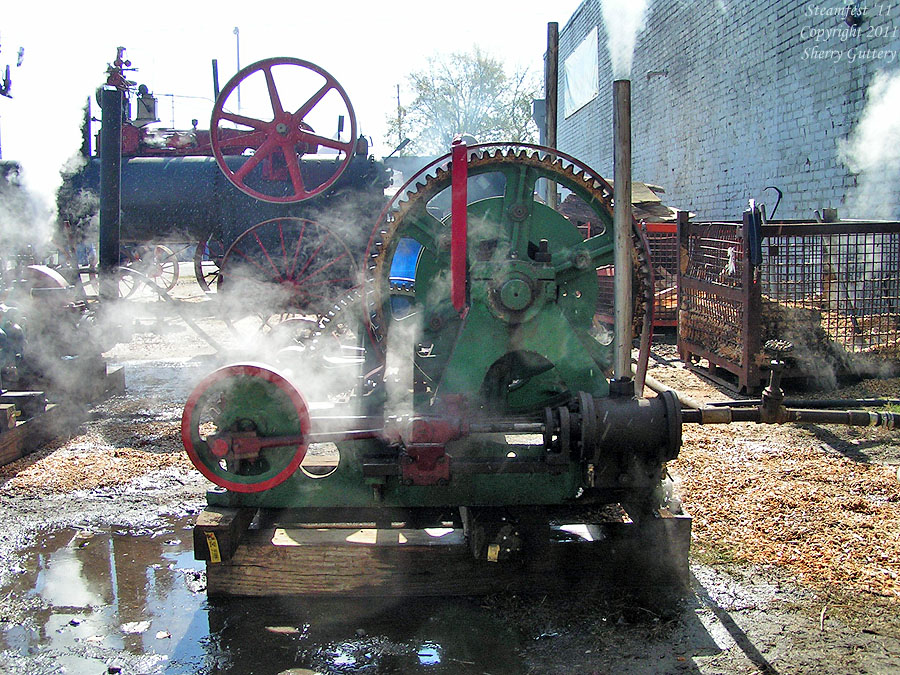 today just chugging lazily away...
---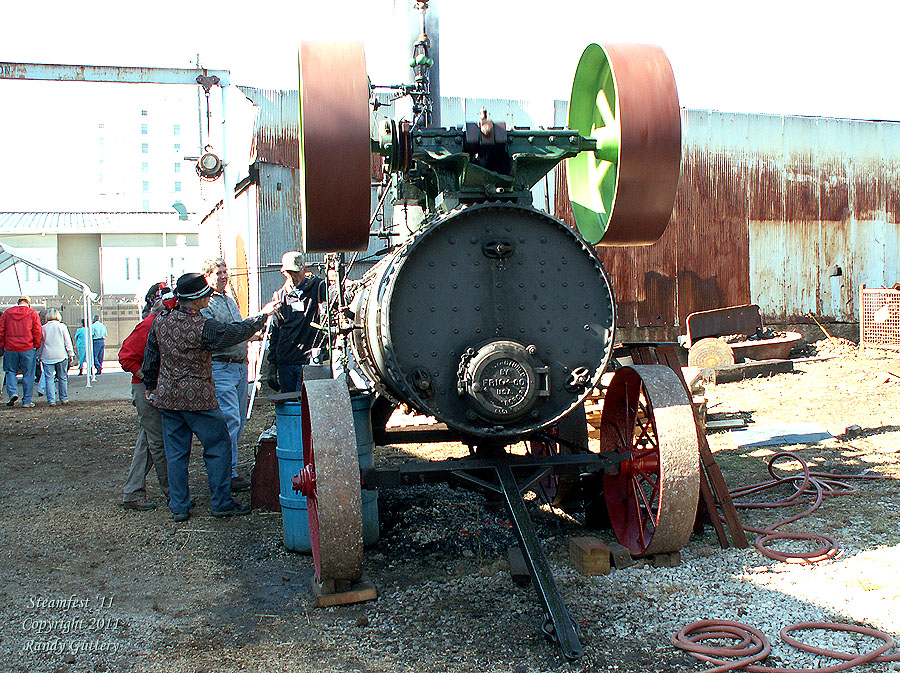 Always a favorite with everyone - this Frick Engine is a regular at the fests.
---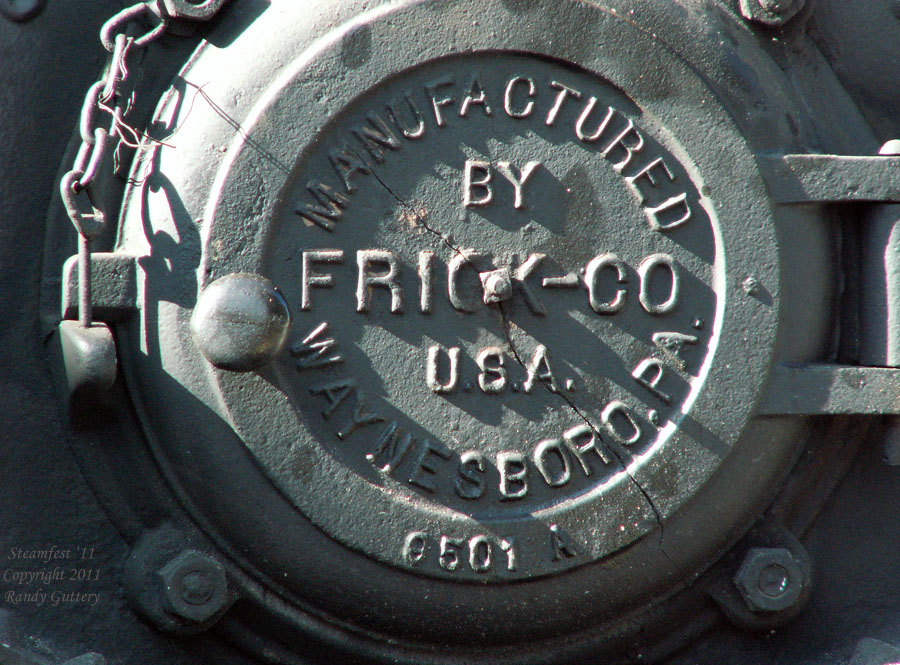 Smoke chamber door.
---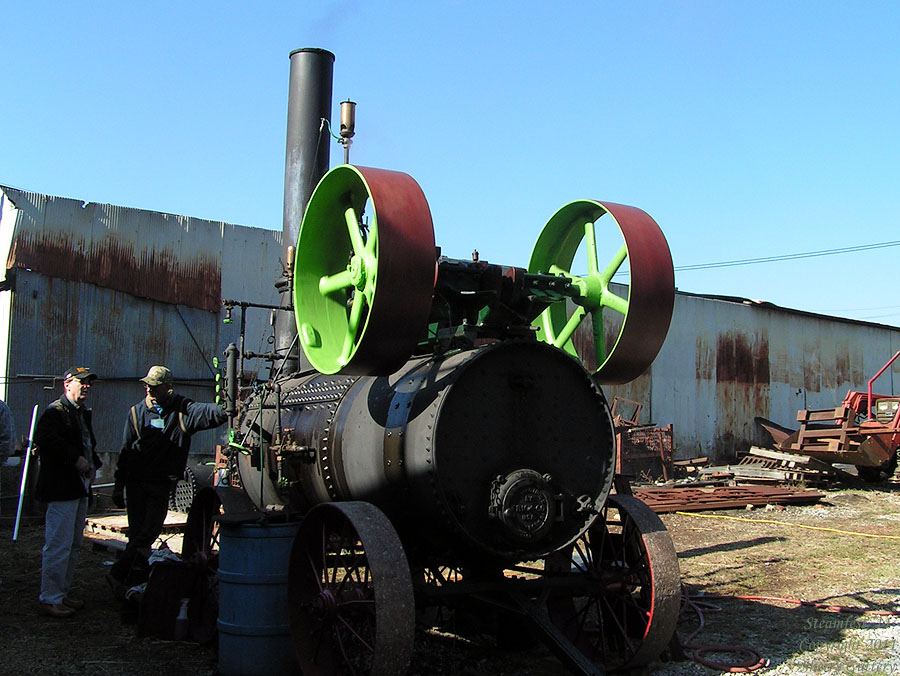 In it's day - this engine would generate a lot of power to operate whatever machinery was needed.
---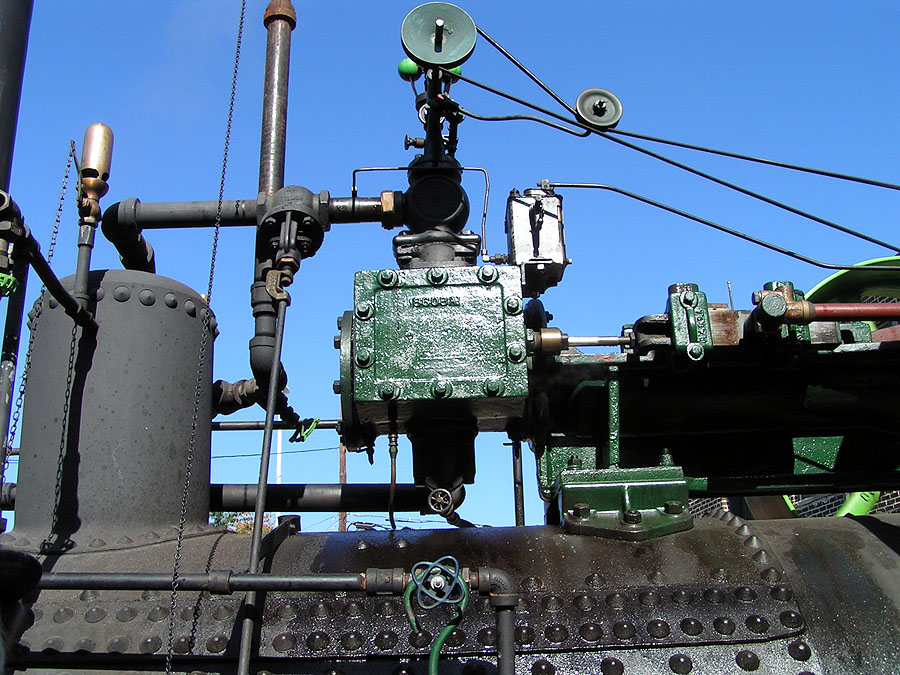 Toady - it just gently chugs along - and generates enough steam to operate itself, the model below - and of course - sound it's whistle -
to the delight of kids - young and old.
---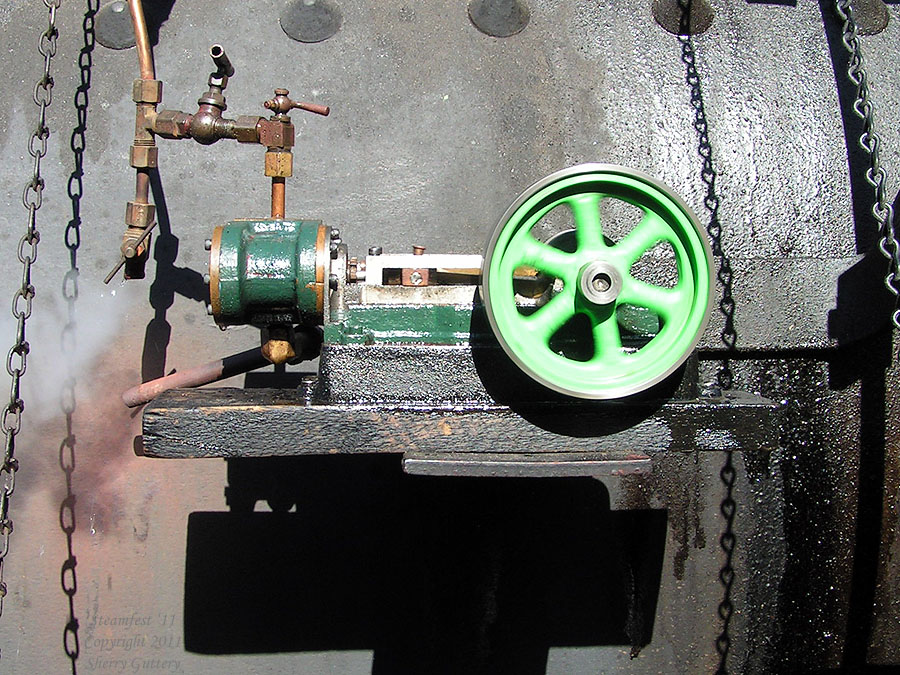 Model engine at "eye level" so people can see how the works "up there" - operate.
---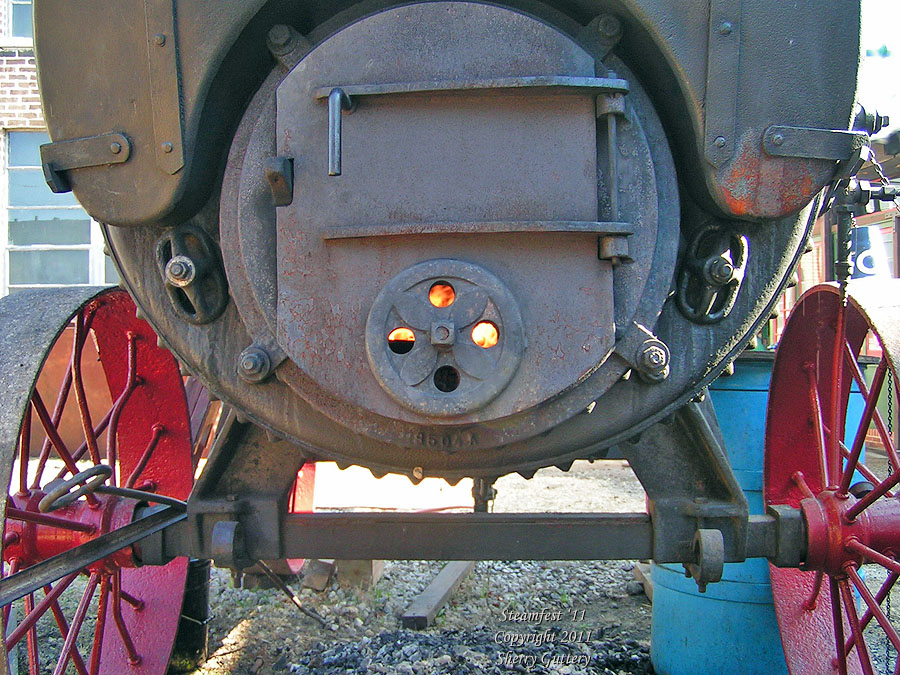 Firebox on a the Peerless Engine.
---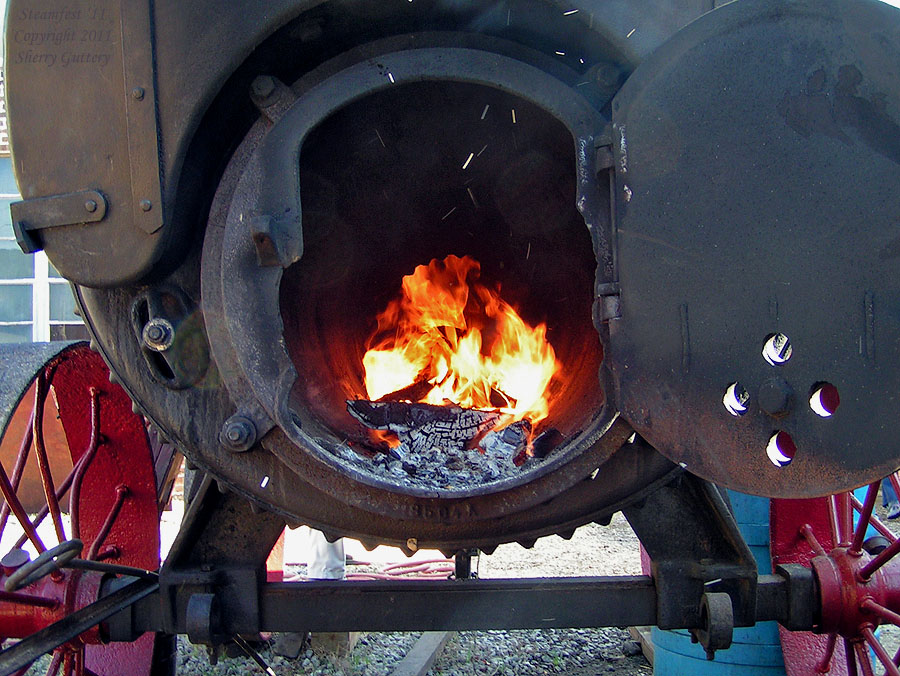 Small fire is all that's needed to just keep the wheels turning. When truly "generating power" - this would be a roaring inferno.
---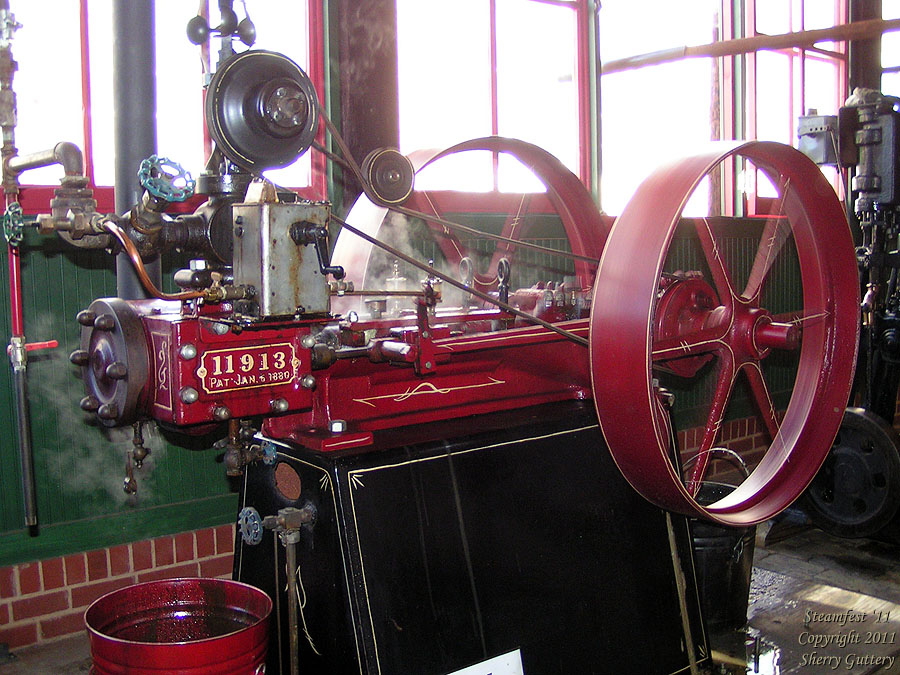 The smaller Fick that is on permanent display in the Steam Demonstration Room.
---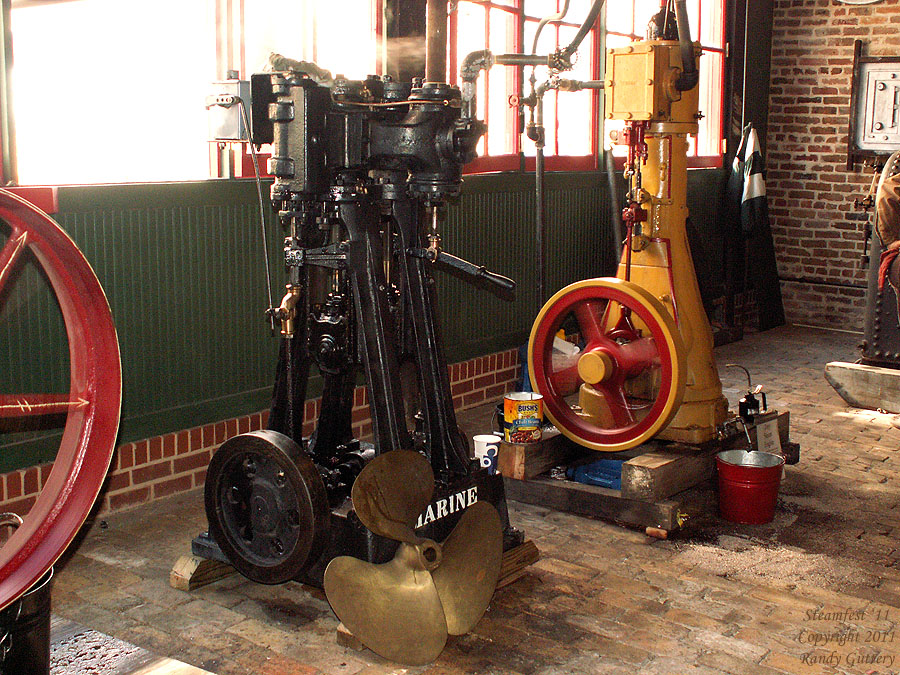 Two vertical engines. As noted on the engine on the left (the latest addition to the display) these were commonly used in Marine Service - I.E. boats and ships.
---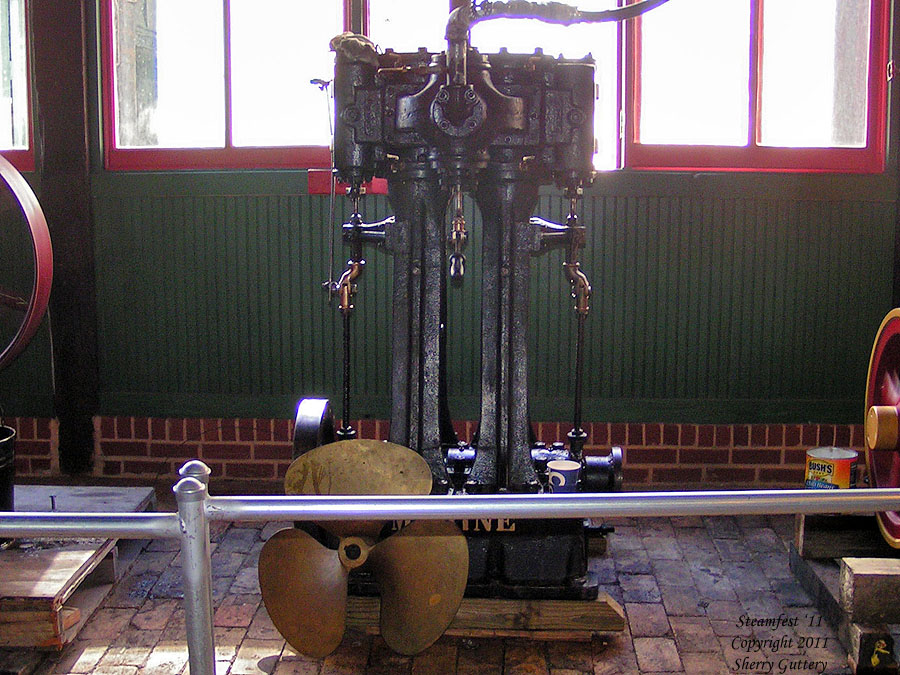 Not running today - it has a small problem that needs to be addressed - most likely valve timing. Hopefully - it'll be fixed and running by next year.
---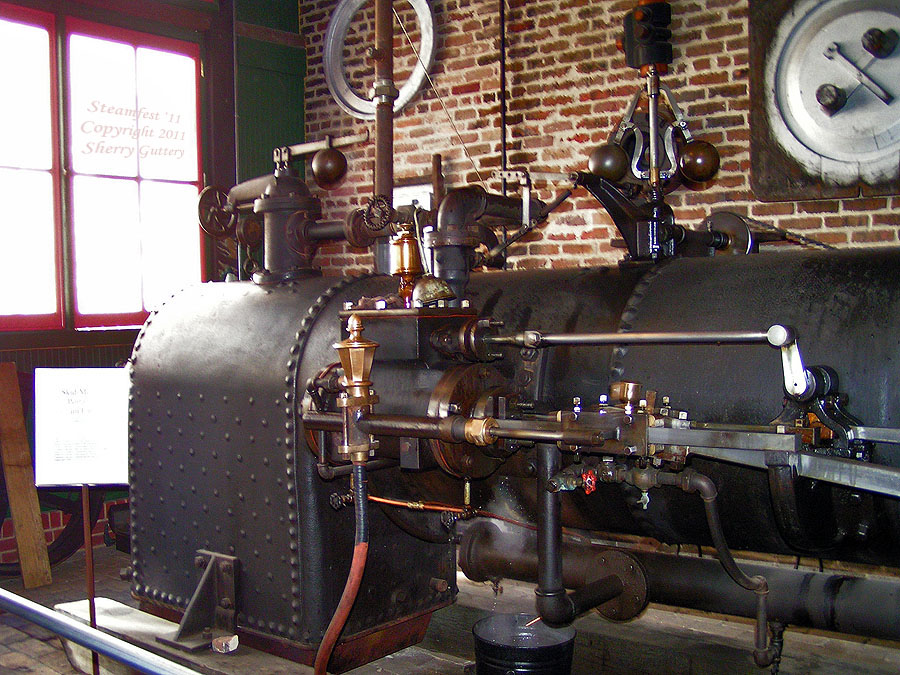 This skid mounted engine is one of the longest "residents" in the Steam Demonatration Room...
---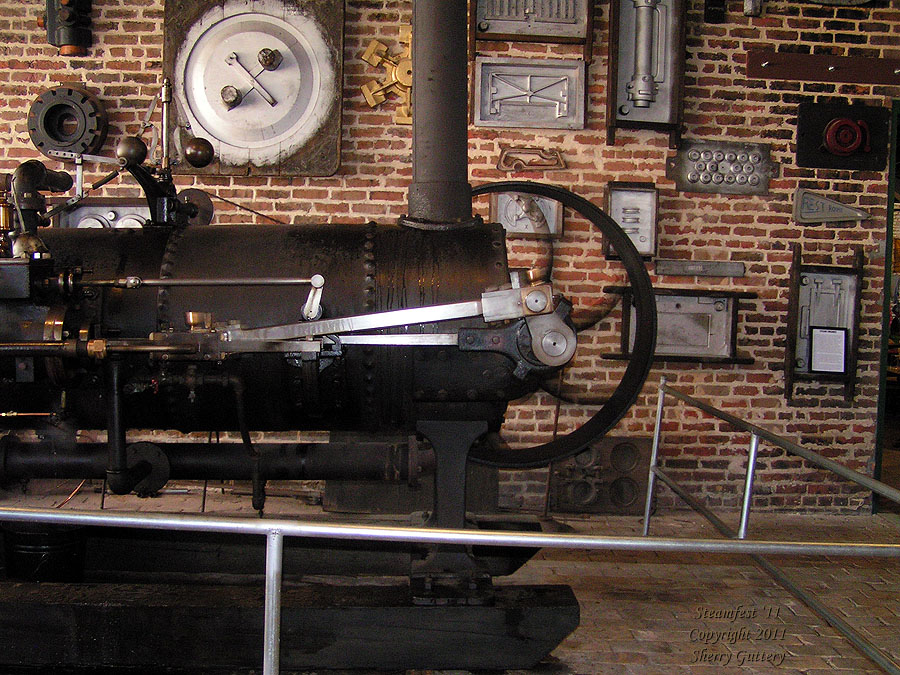 Quietly chugging away...
---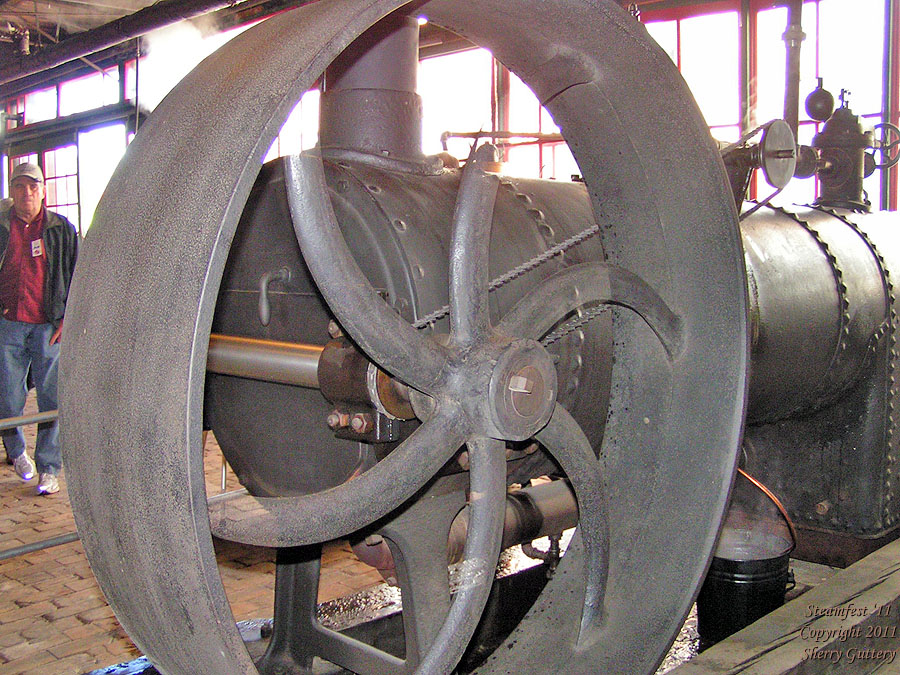 Closeup of the massive flywheel.
---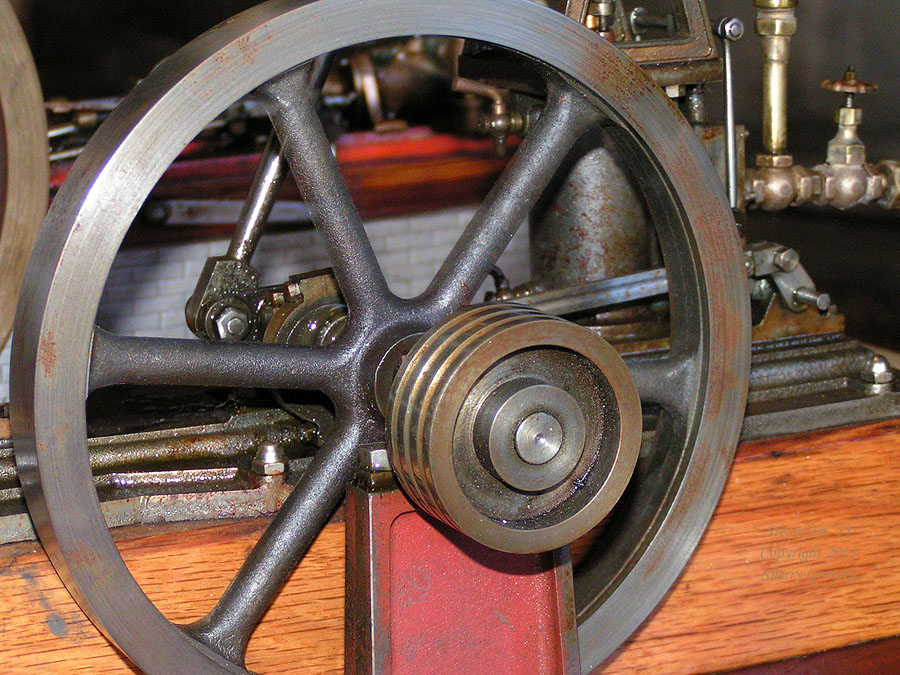 Smaller flywheel of one of the model engines on display.
---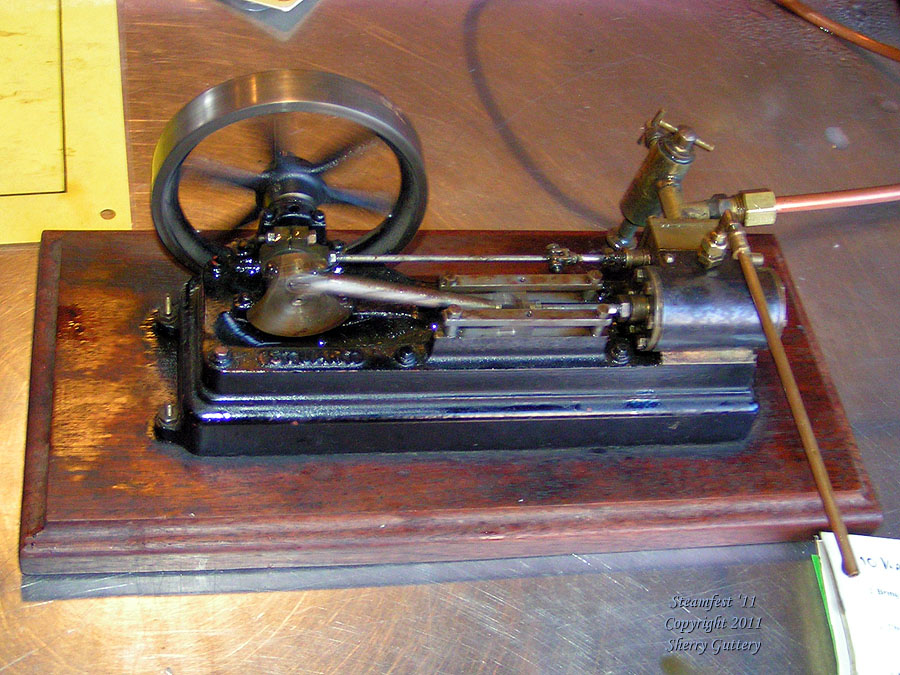 Another model steam engine running.
---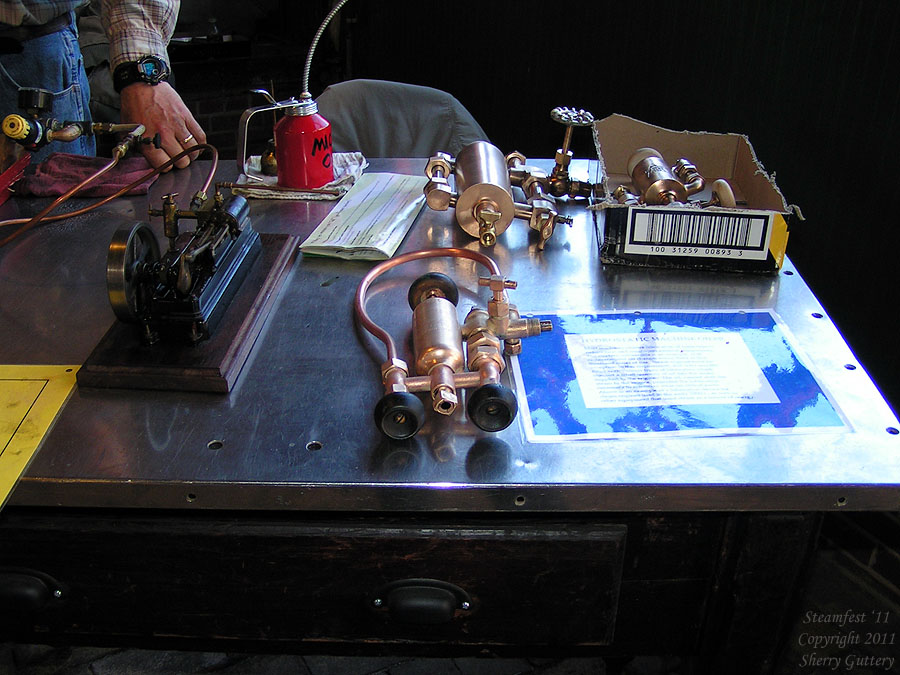 Another model engine - and a display of several "oilers".
---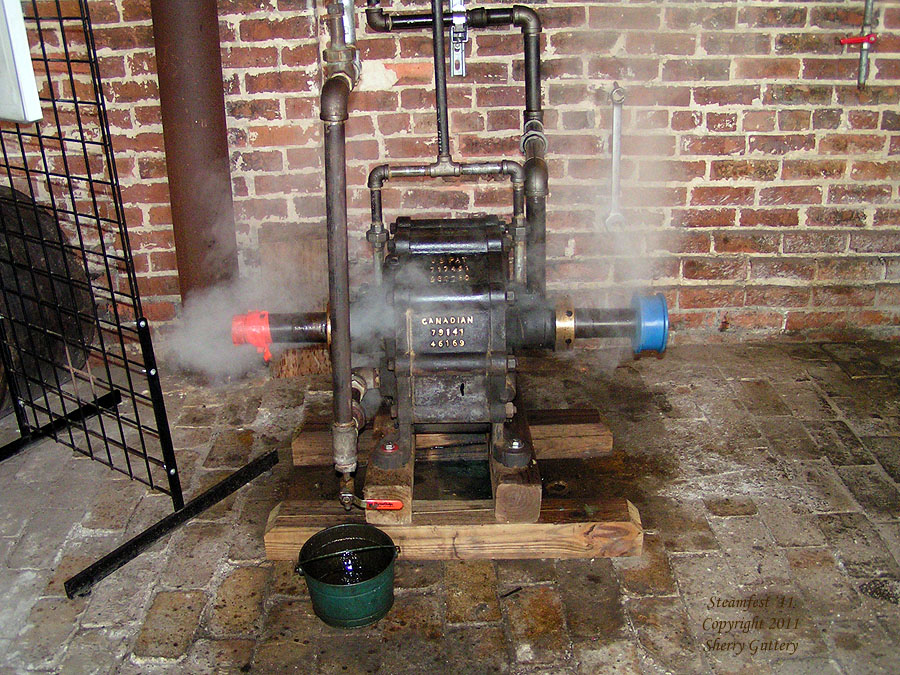 Another Soule' Steam Engine. The Spee-D-Twin is fairly common and well known - but this lesser known rotary steam engine was also made right here in the Soule' factory.
---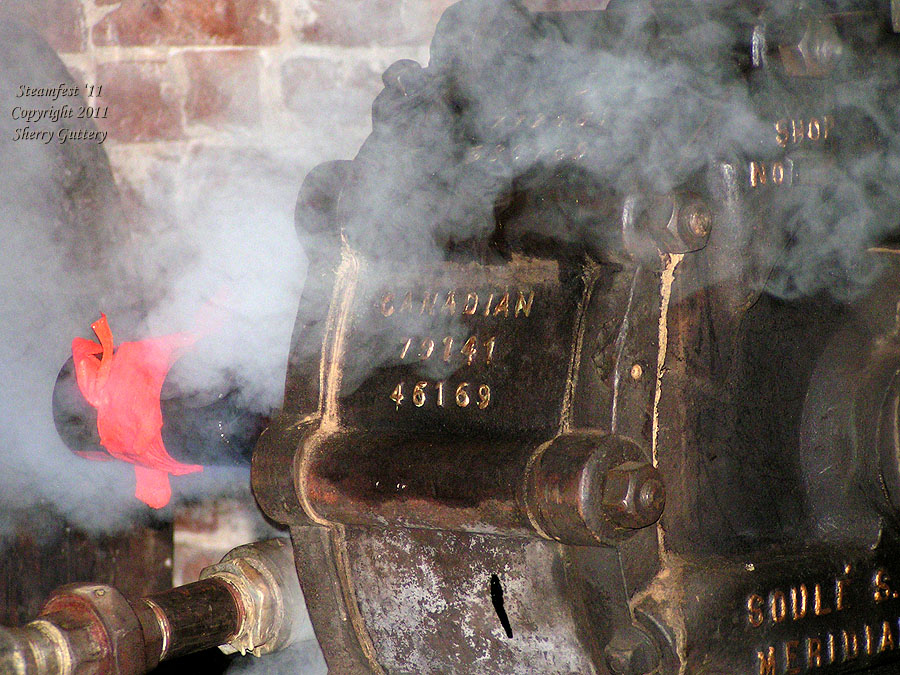 Close-up of the Soule' rotary steam engine.
---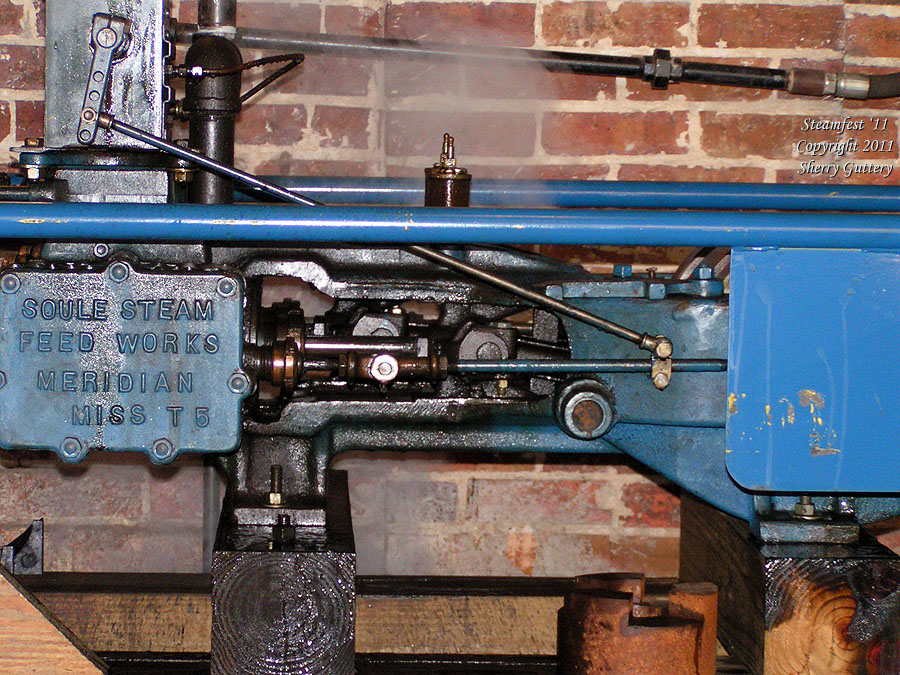 The last Spee-D-Twin made. On display and running right where it was made.
---
---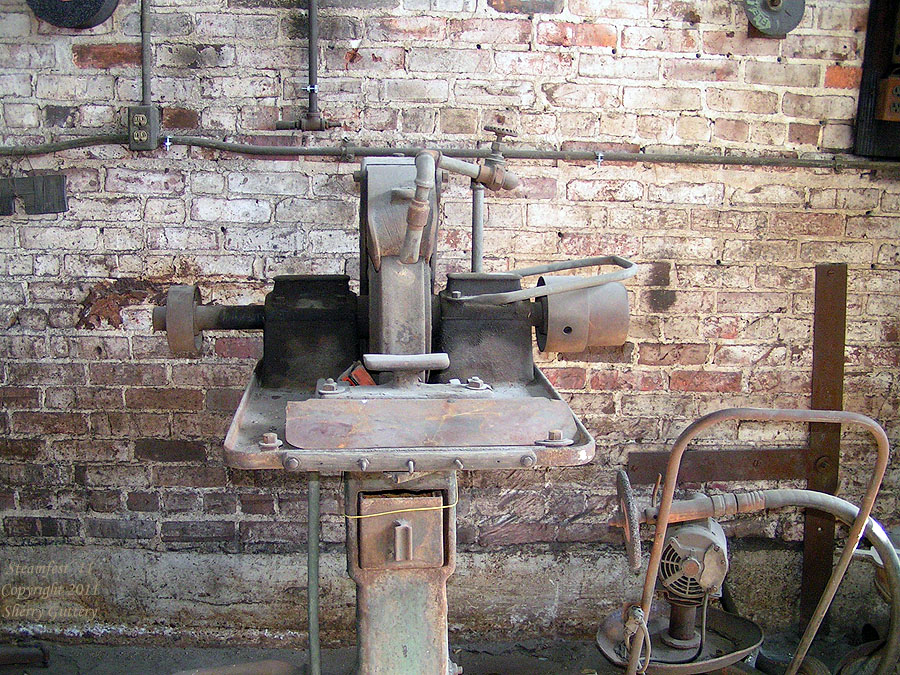 An old tool used in the foundry.
---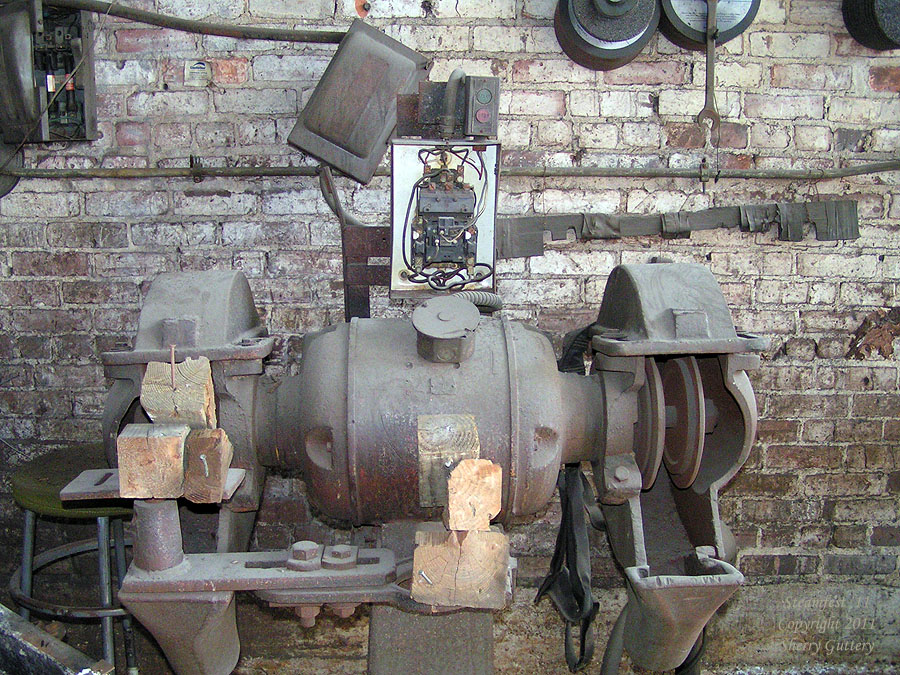 An old grinder in the foundry.
---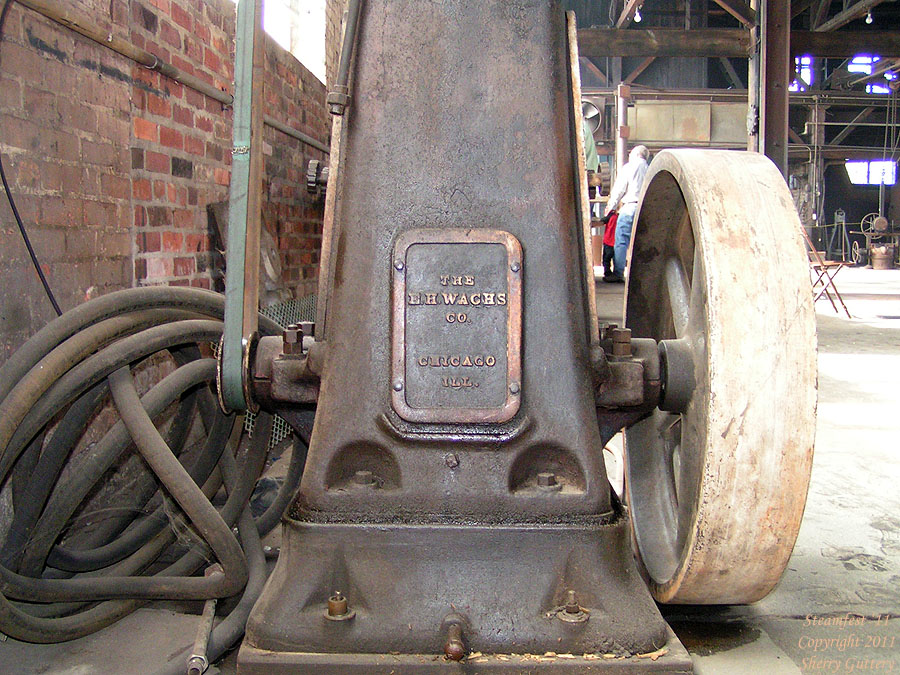 Old tool stand in the foundry.
---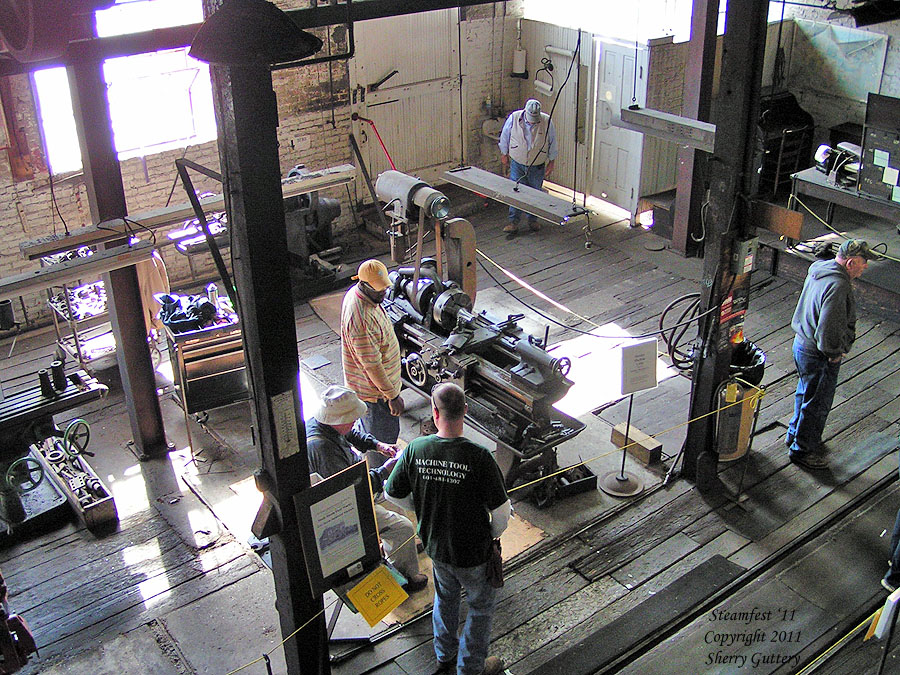 View from overhead of the west end of the Soule' machine shop.
---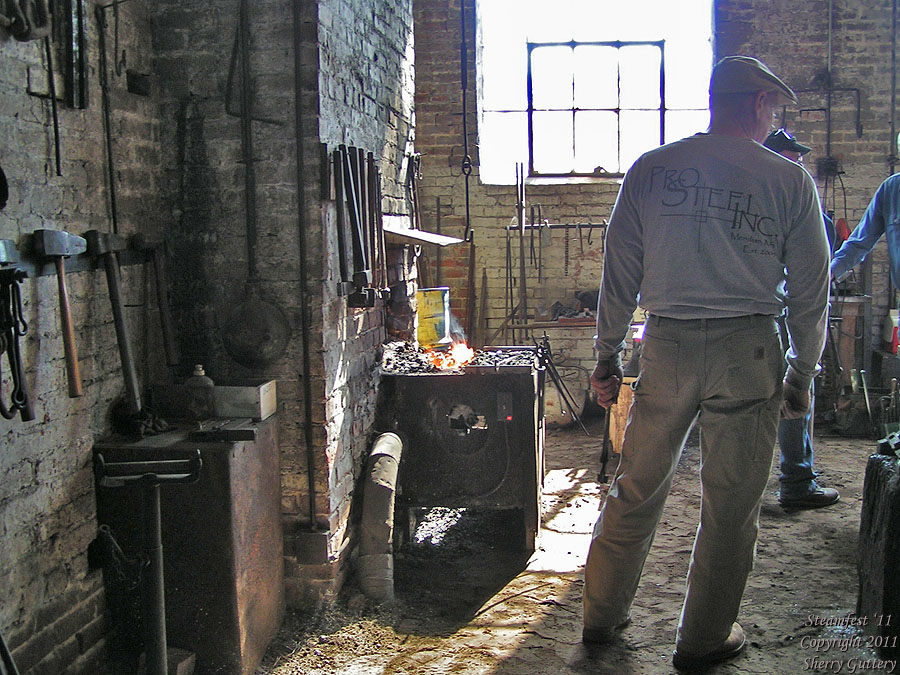 Blacksmith area at the east end of the Soule' Machine Shop.
---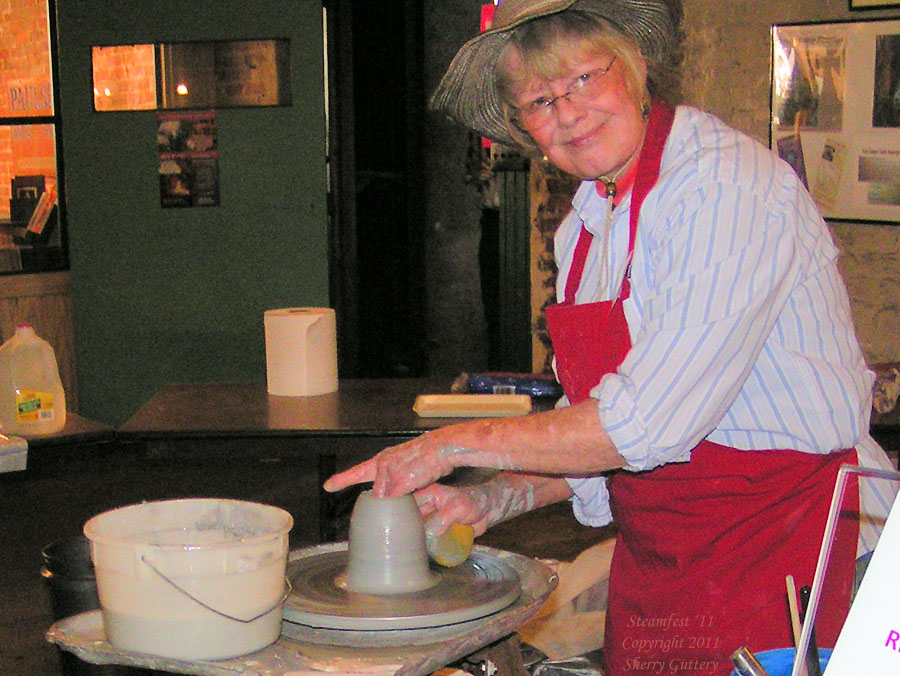 Potter's wheel in the crafts demonstration area.
---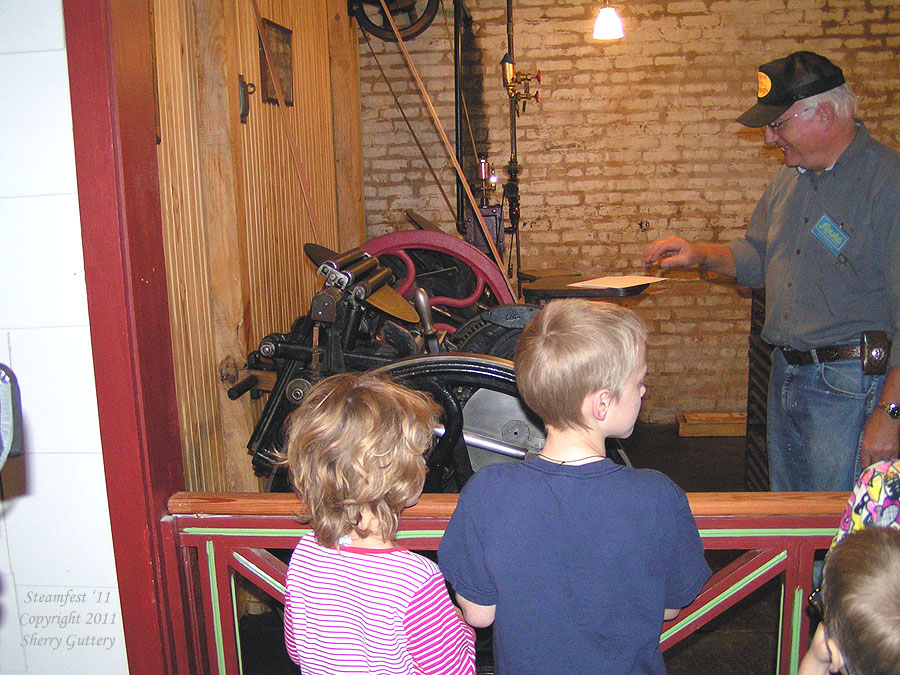 Steam powered printing press in the Soule' Print Shop.
---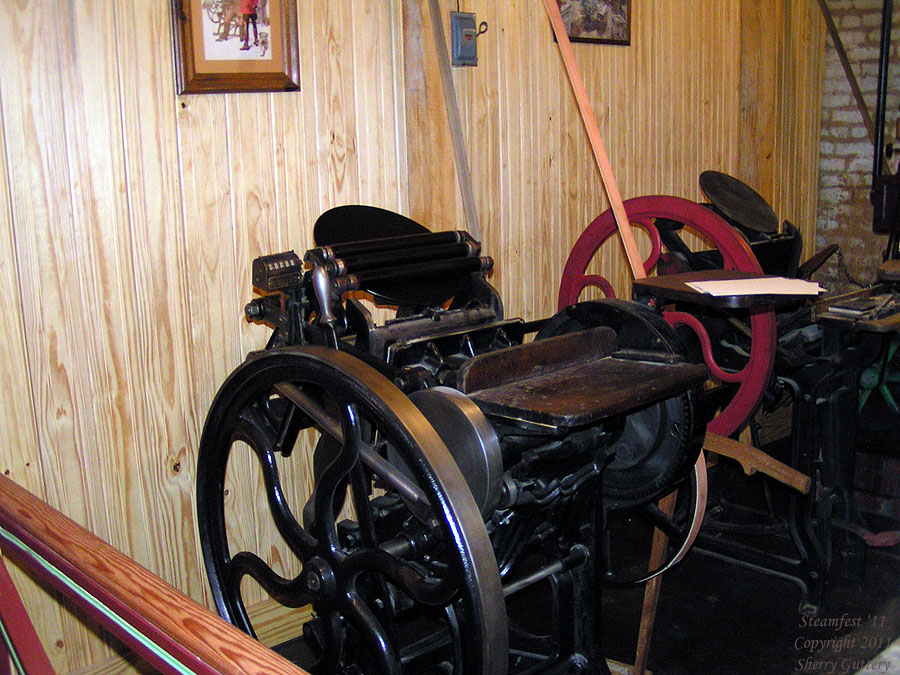 Steam powered printing press.
---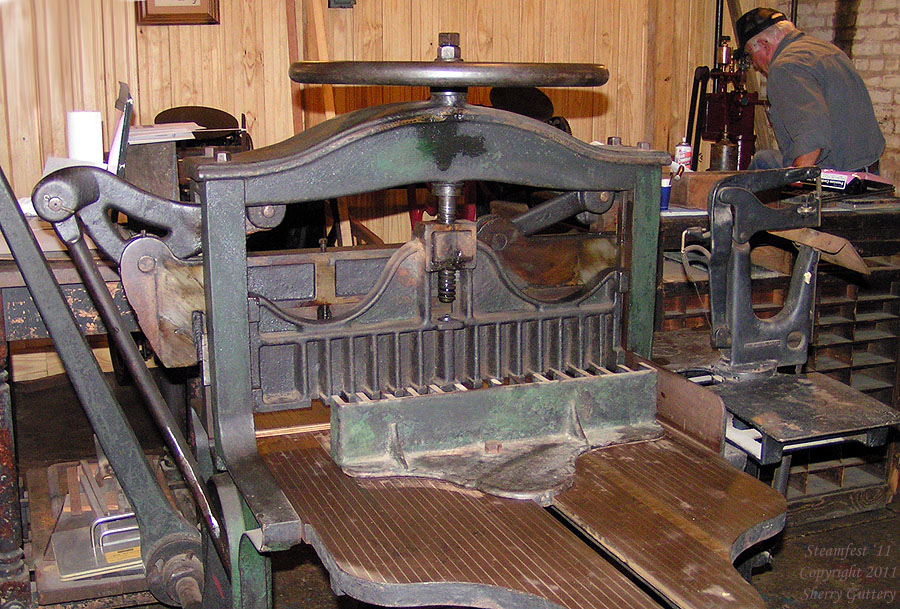 Paper cutter - and other equipment in the print shop. Note the operator making an adjustment to the steam engine in the corner.
---

Alabama Art Casting group hosts the "Sparks In The Dark" iron pour one night during the event. People can make their own molds such as this "scratch relief" mold seen at left. At right is a "flipped" image to make it easier to see what the final design will look like.
---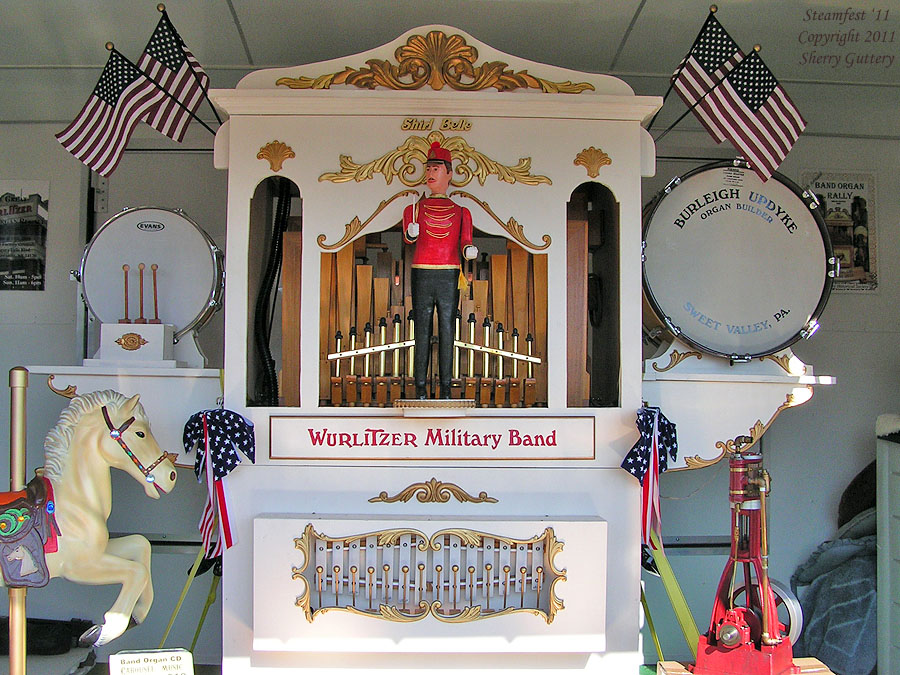 As noted - new this year are many mechanical music machines - from the collections of members of the Carousel Organ Association of America
---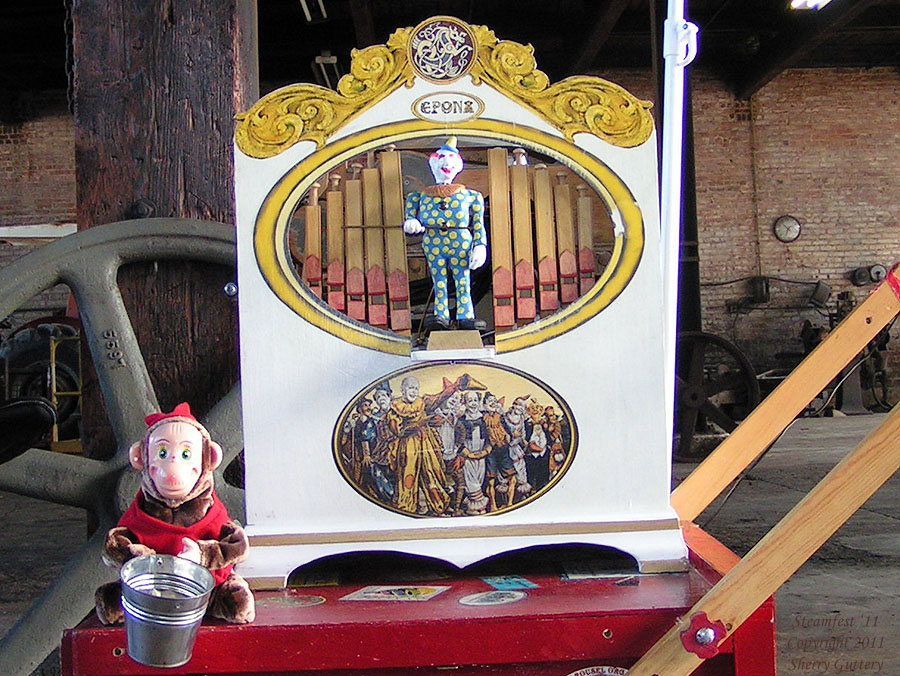 A small "portable" band organ.
---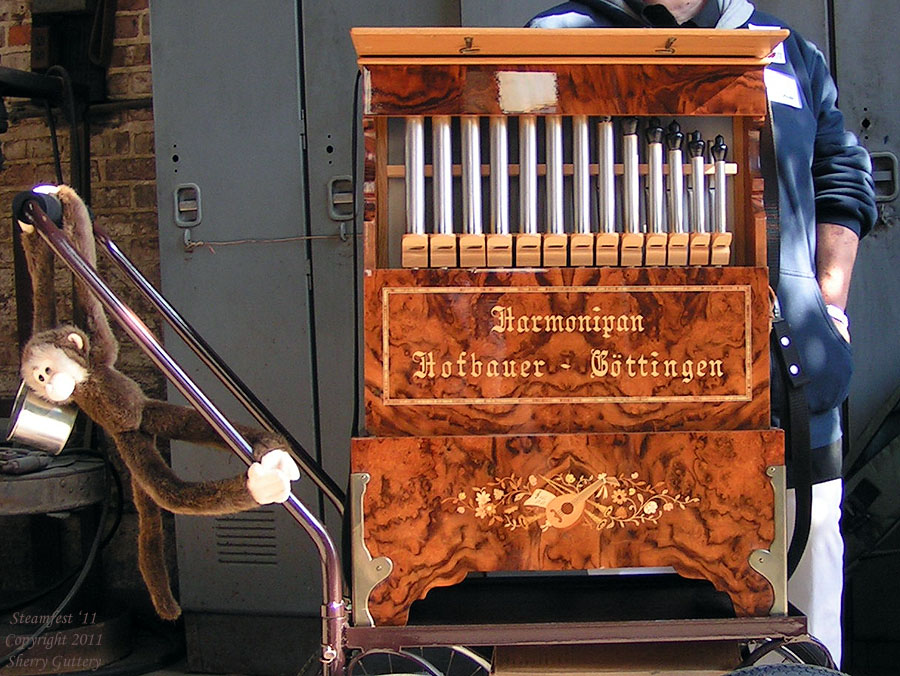 Another small portable band organ.
---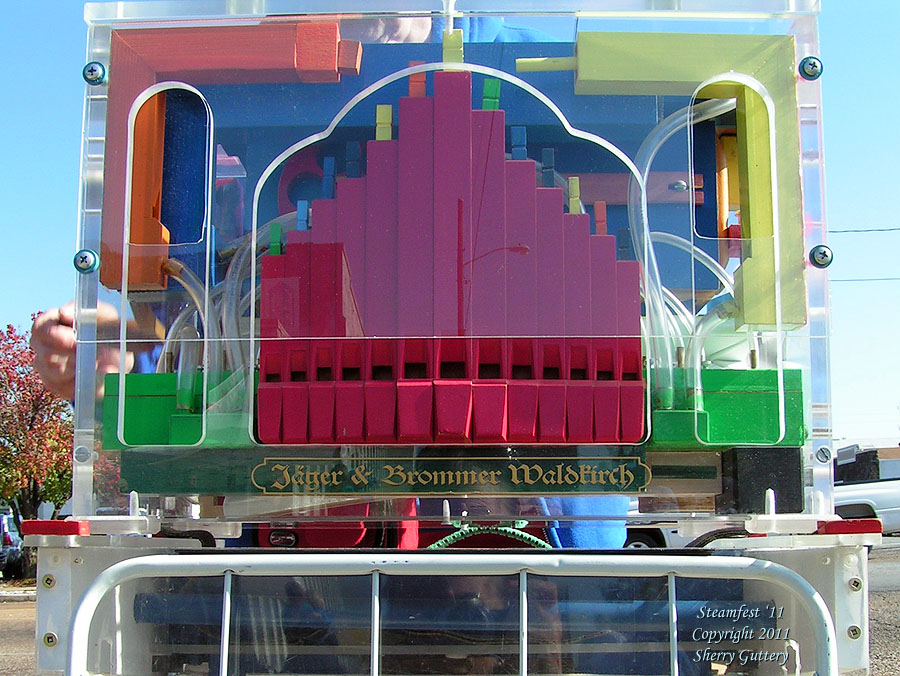 A "see-through" portable band organ.
---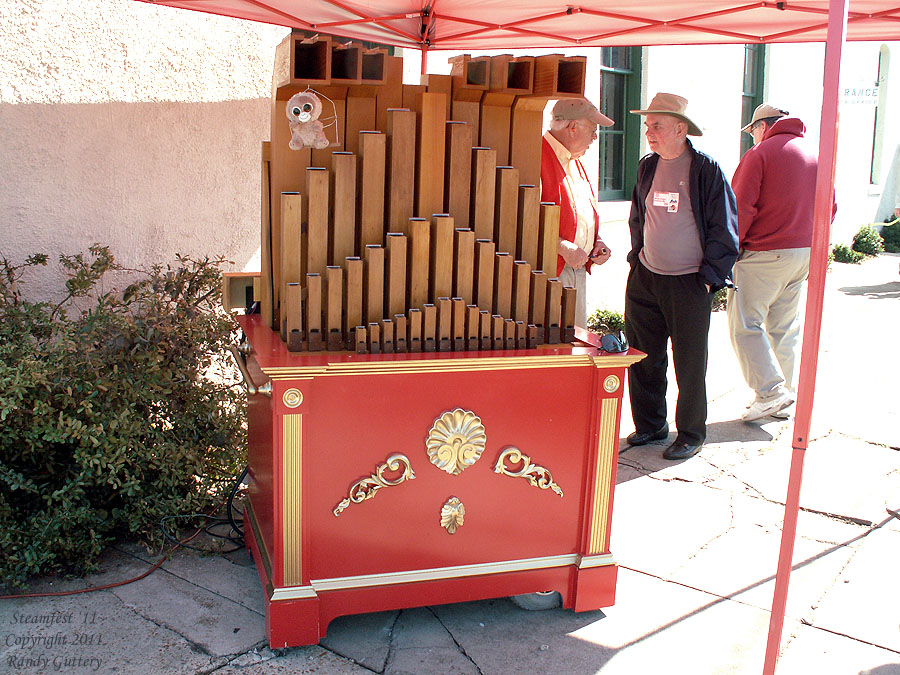 Jimmie Scates of Jackson, MS with his hand-made calliope.
---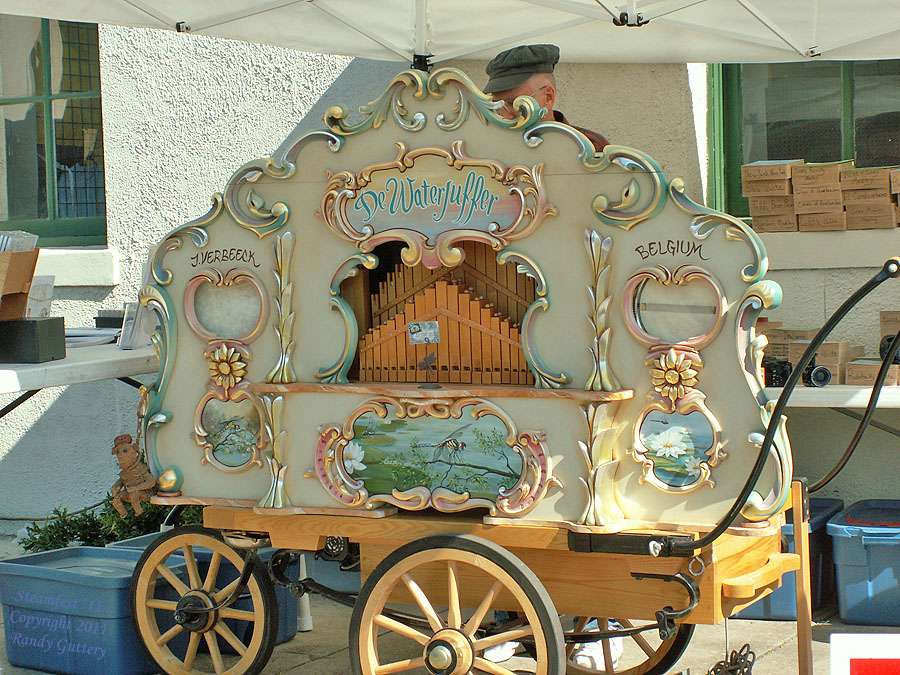 A medium-sized band organ. This could be used for Carousels - or just by itself.
---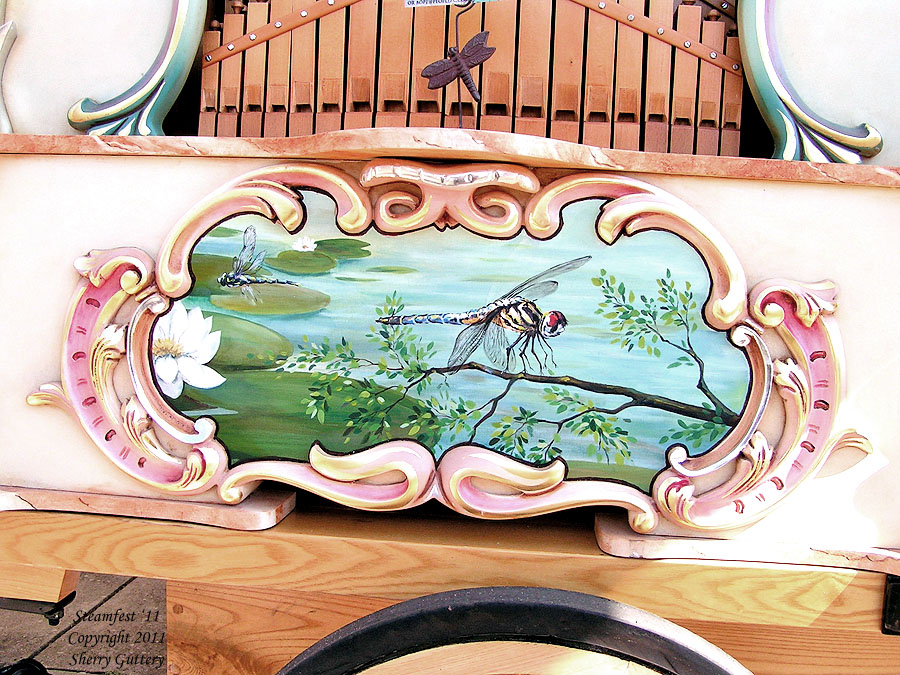 Close-up of the Beautiful artwork.
---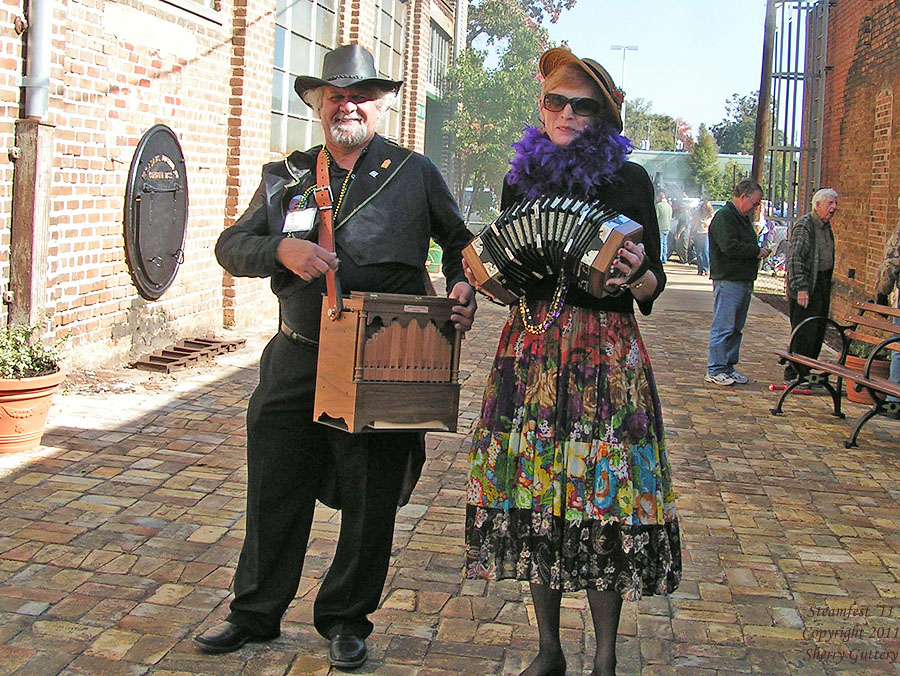 A portable hand-cranked organ - with "squeeze box" accompaniment.
---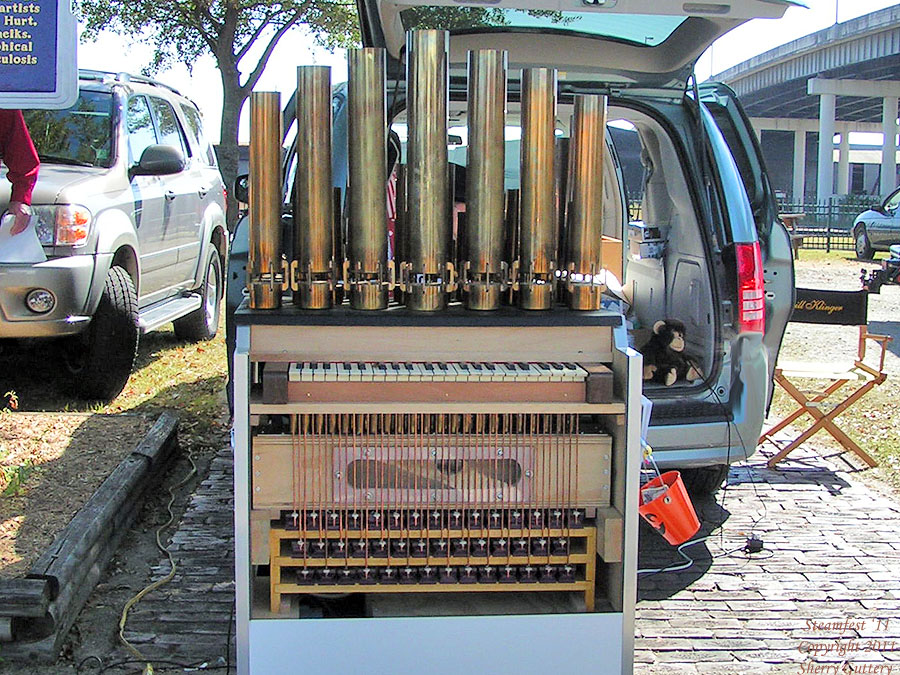 A "Tracker" calliope. (LOUD!!! )
---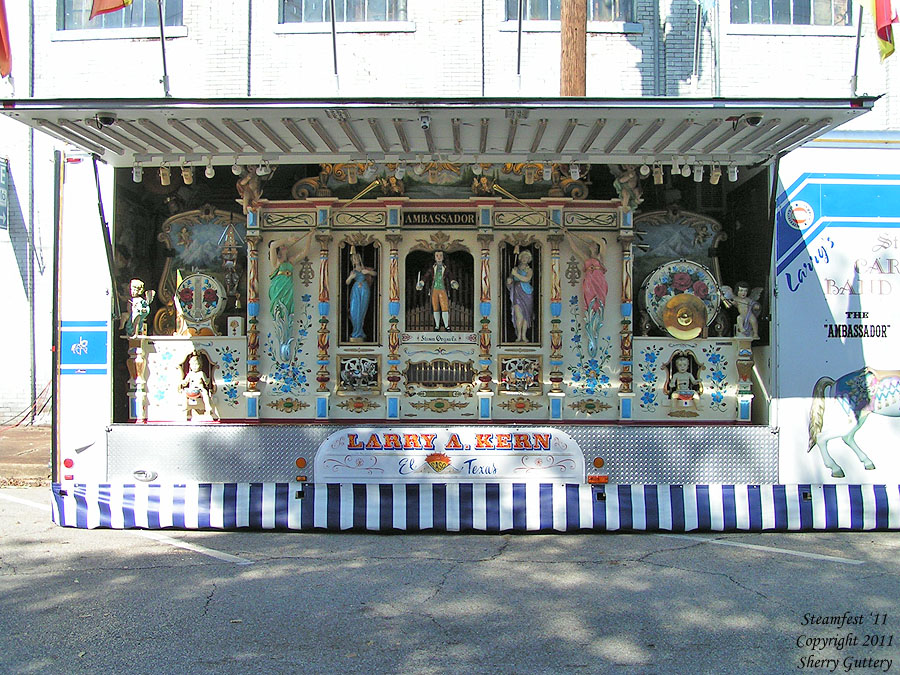 A Magnificent "Ambassador" Band Organ manufactured by the Stinson Band Organ.Company.
---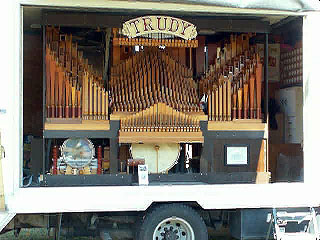 Well - we *thought* we had a (still) picture of the "Trudy" Band Organ... It was so engrossing - neither one of us managed to get one.... (this is a capture from some of the video we shot - hence the small size). Fortunately - we did get a good bit of video - and a couple of the "mechanism"... Note the shelves with rolls at the upper right...
---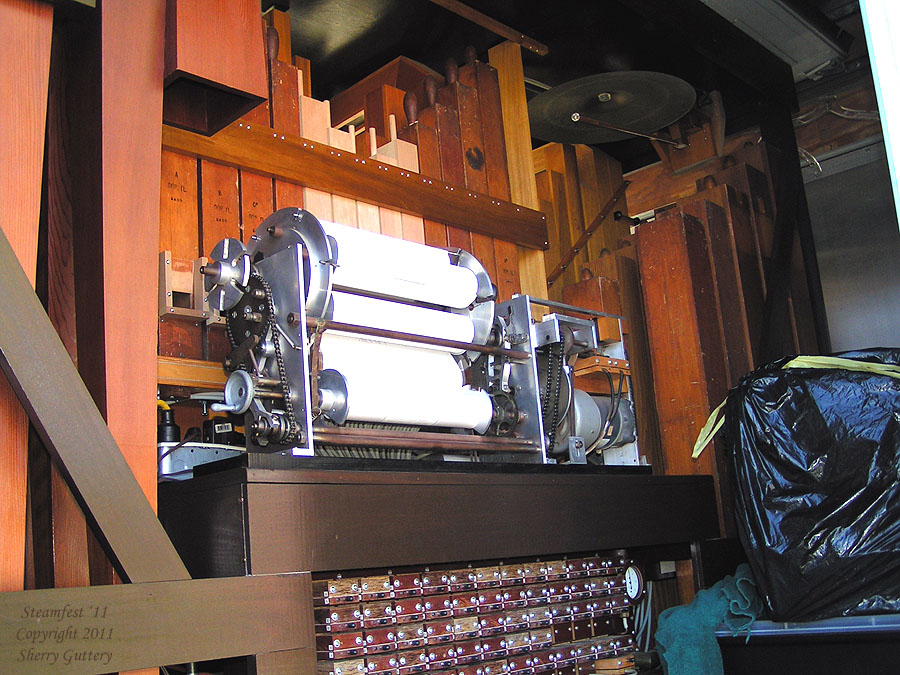 The six roll changer. Depending on the songs - there are from a couple to as many as ten songs on a roll. And when we say changer - yes - it can change the rolls itself (amoung the 6 loaded in the spool box). There are hundreds of rolls stored in compartments just behind the cab of the truck. This is one GREAT sounding instrument - it's really more like a "real" pipe organ than a band organ.
---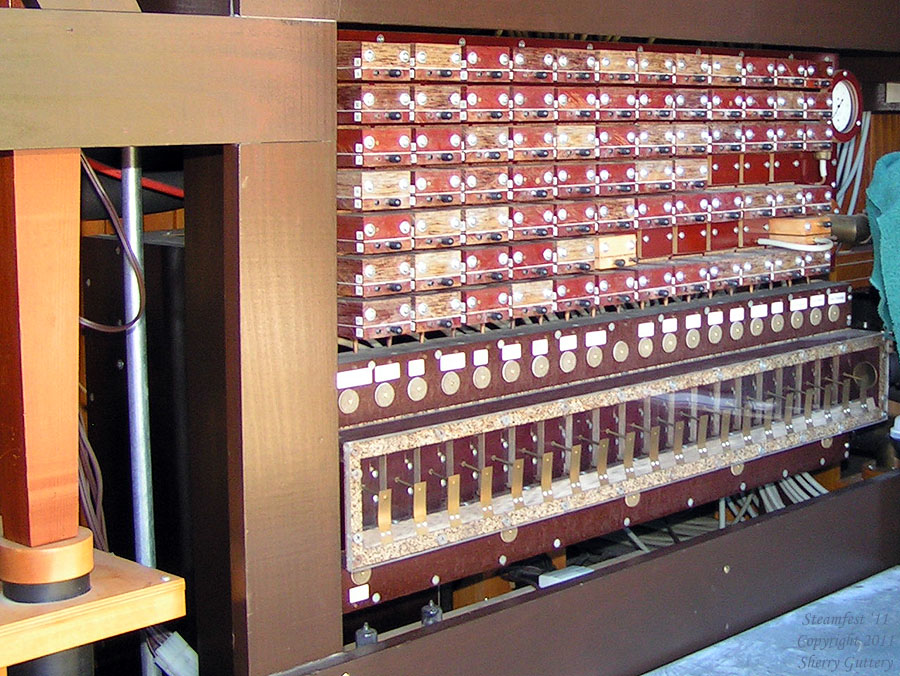 Here is the relay stack that controls what sounds when. Pretty good video - several minutes of this organ - as well as the Ambassador.
---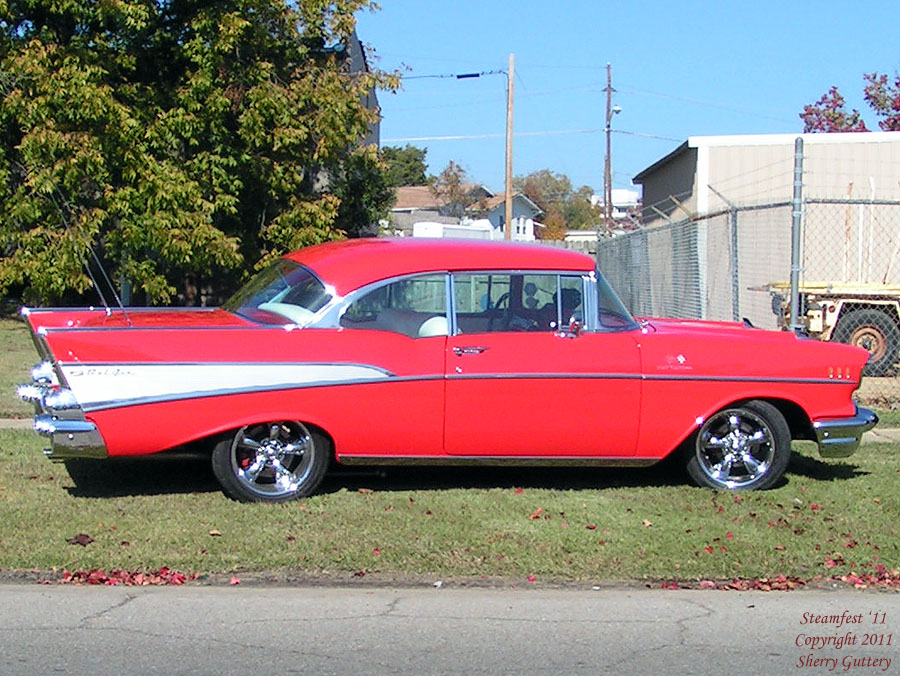 Just Visiting... not intended to be on display - and in fact parked across the street. But that didn't keep Sherry from clicking away...
---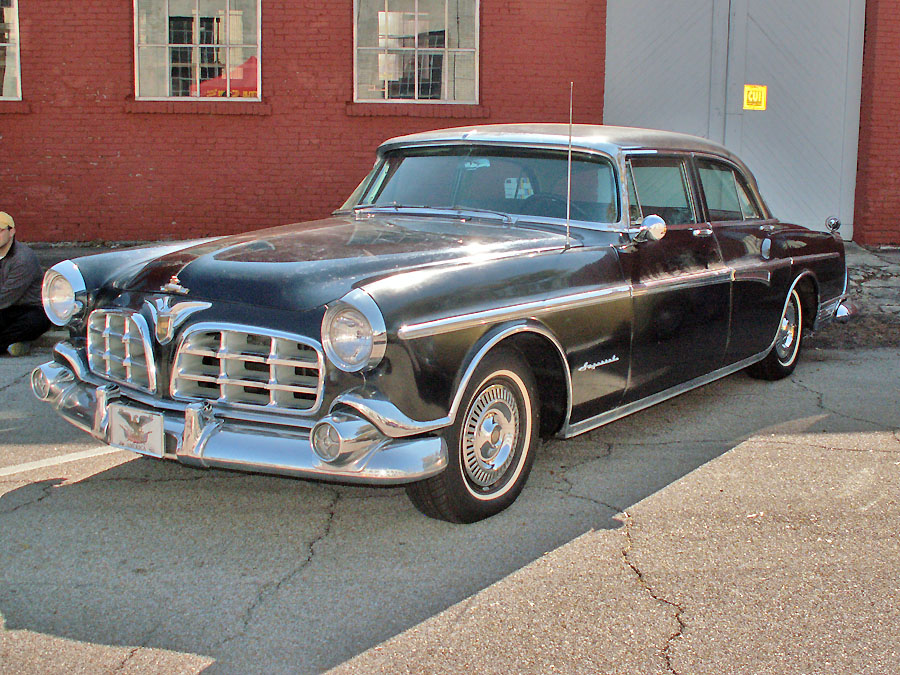 A local (Meridian, MS) 1955 Chrysler Imperial Four Door Sedan.
---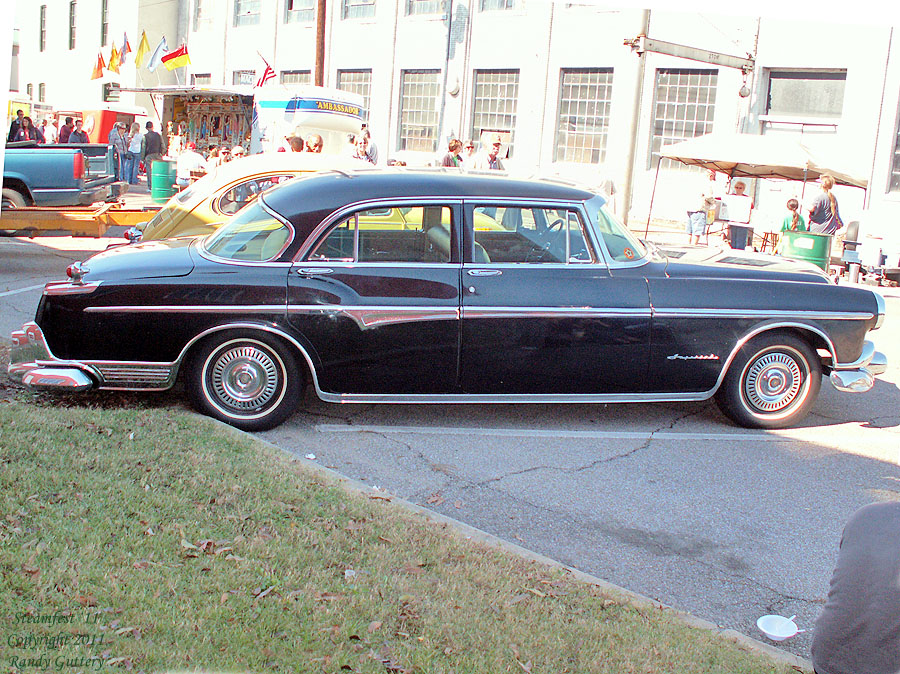 Besides the Imperial emblem on the sides - the real "tell-tail" mark of the Imperials are those rather "unique" tail lights.
---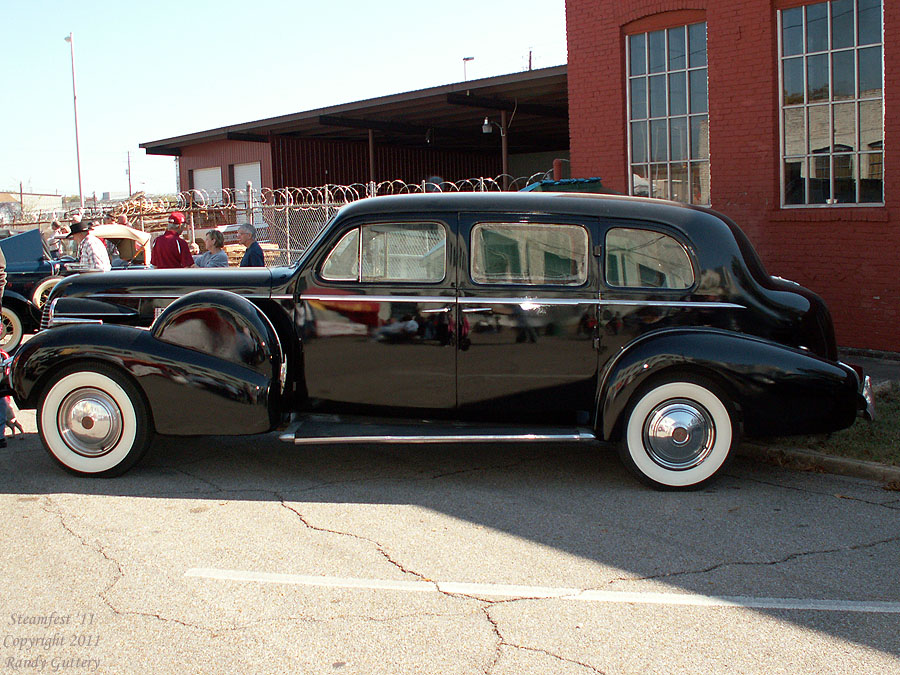 Another local car - gorgeous Cadillac
---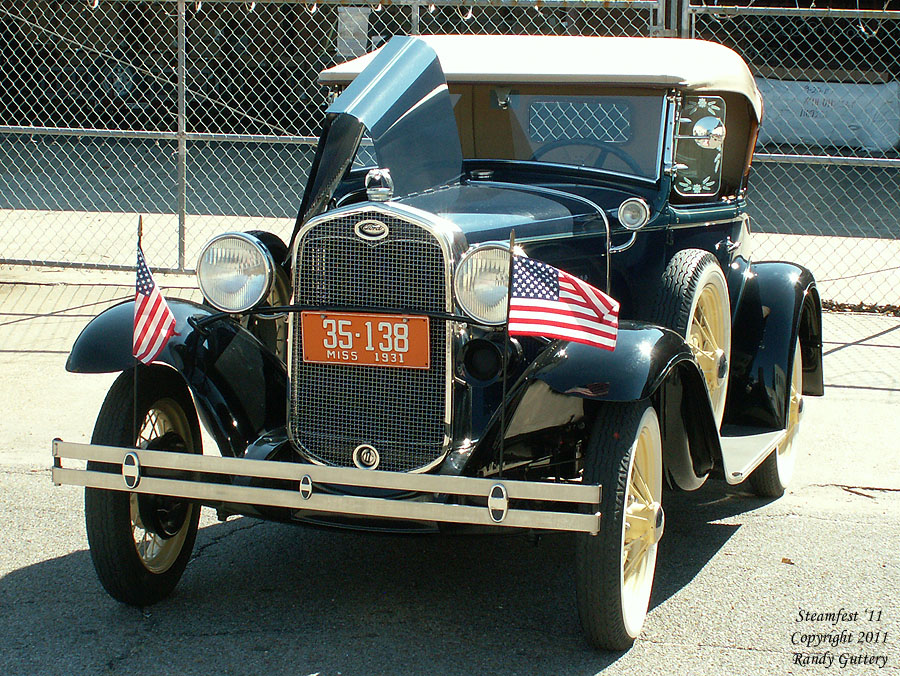 1931 Ford Model "A"
---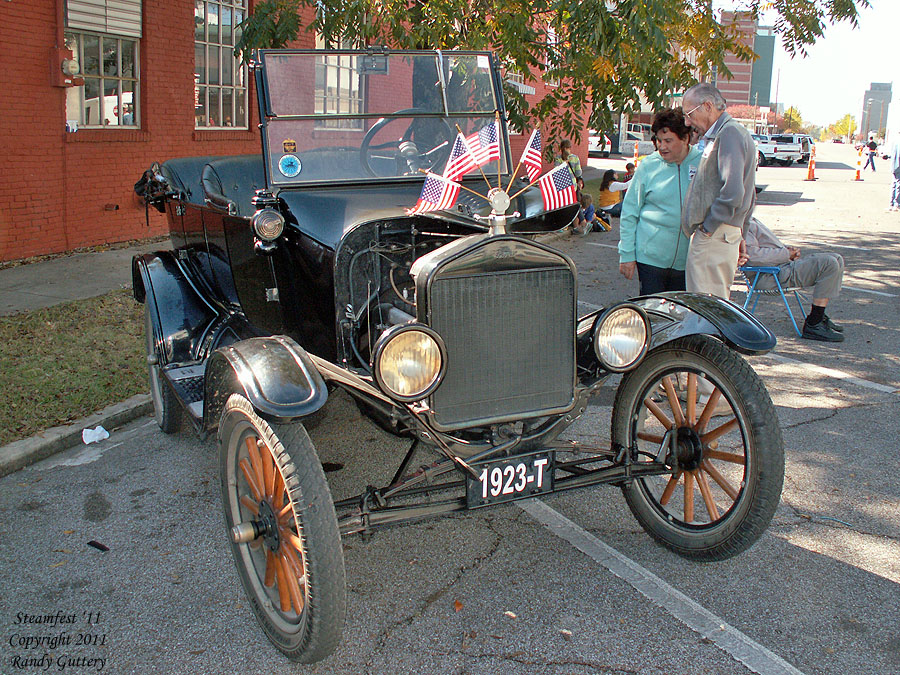 1923 Ford Model "T"
---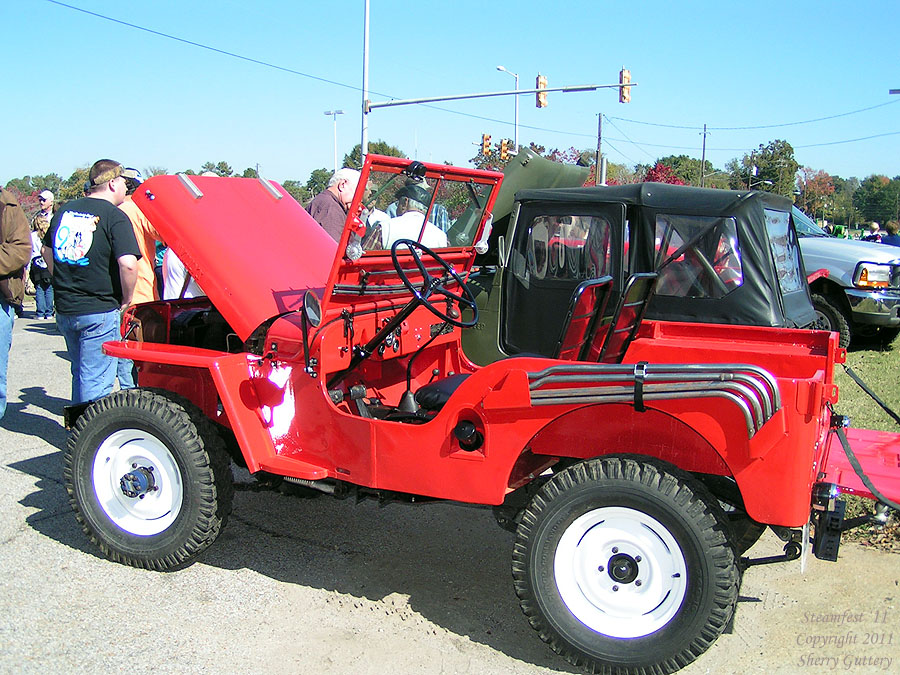 Civilian "Willys" Jeep.
---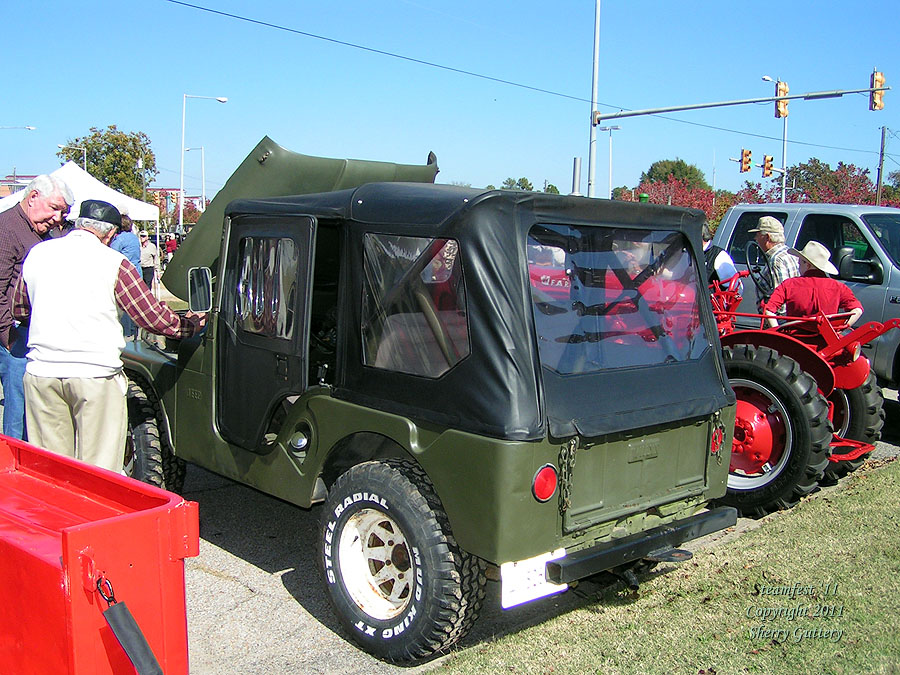 WWII Willys Jeep.
---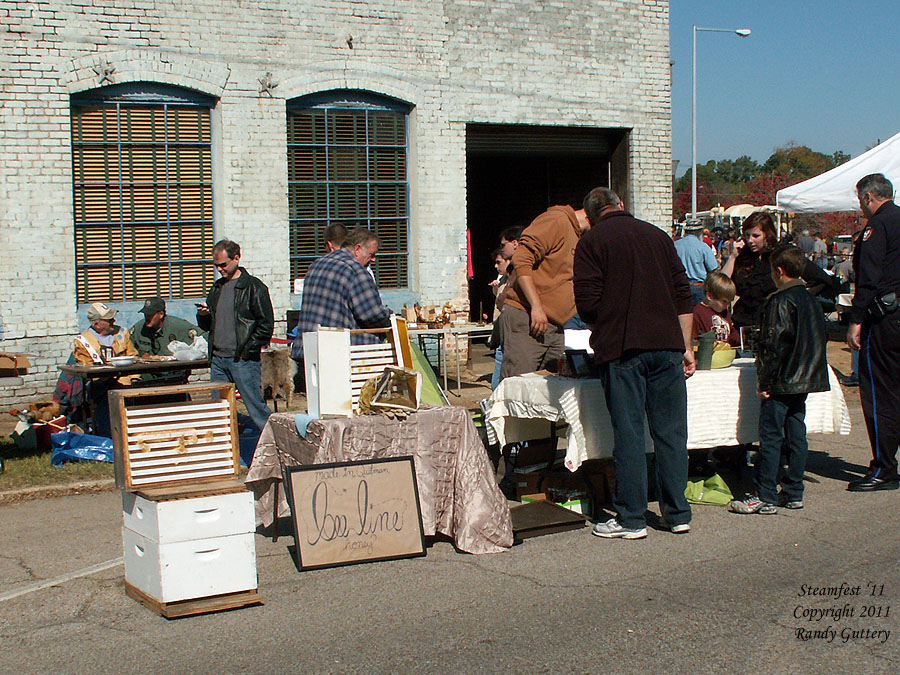 Honey from BeeLine - Quitman, MS
---
A beautifully restored 1951 International Farmall "Super A" - restored by the Goodman Family in 2011 - Unrue, Doug, Daniel and Matt.
---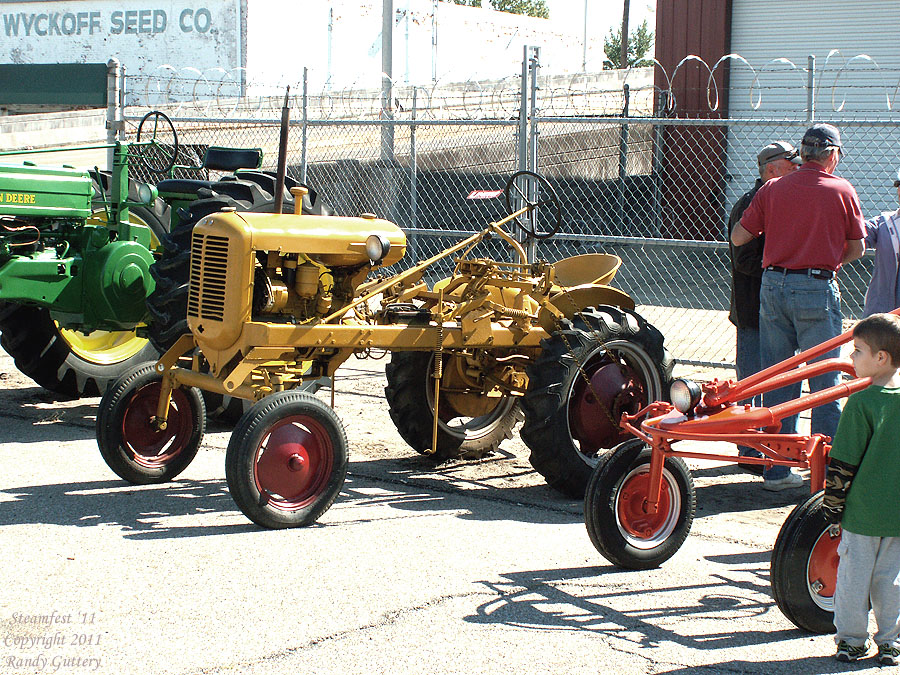 Vintage Tractors on display.
---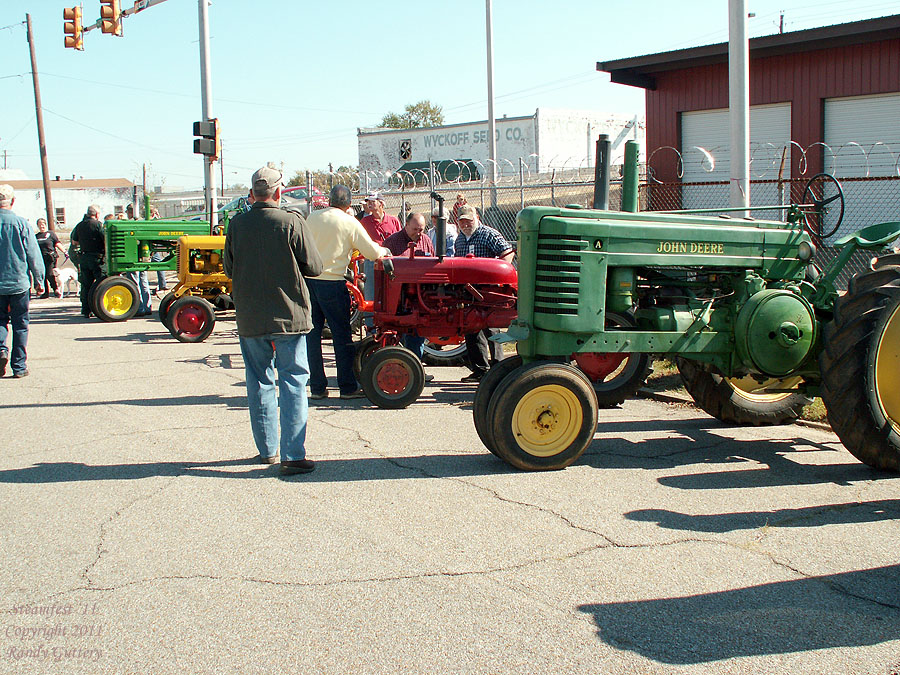 More Tractors...
---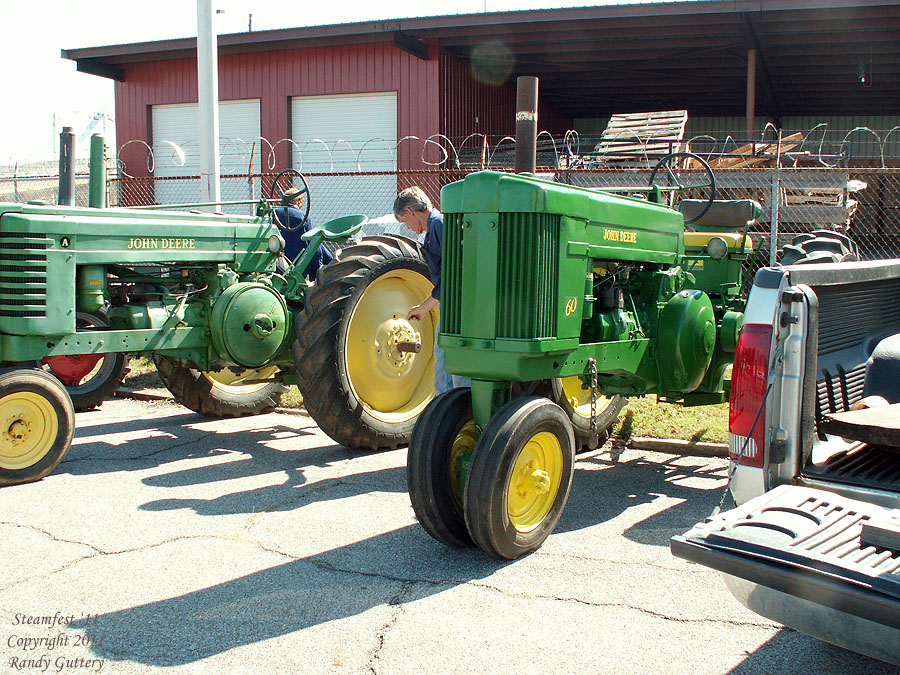 Including the ever-favorite "Poppin' Johnnies"...
---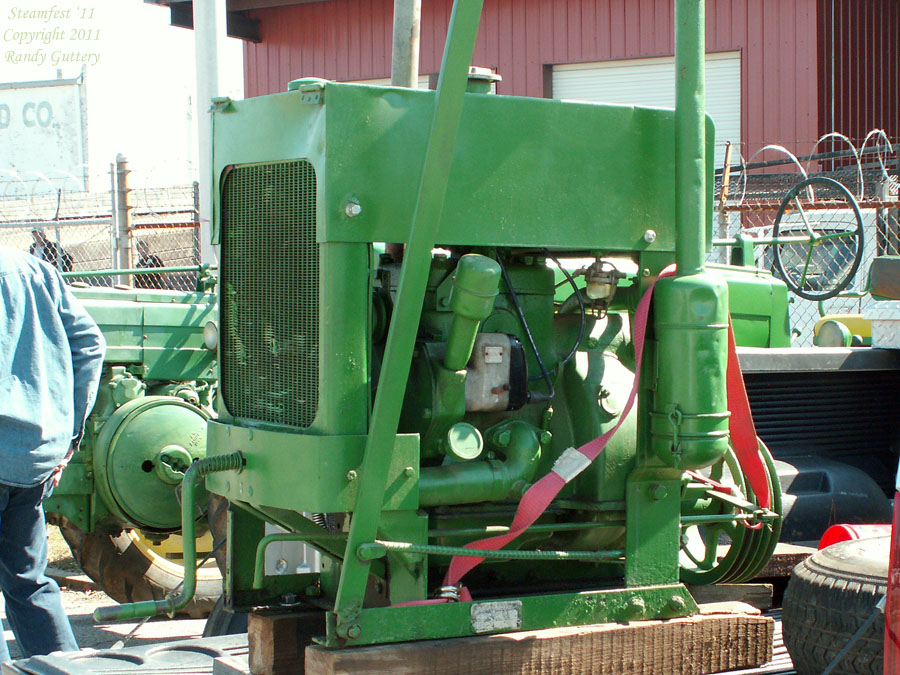 A somewhat rare John Deere stationary engine. It's not that uncommon to find engines taken from tractors - and "converted" for stationary use. However - this is a "factory made" stationary JD... Note the ID tag on the frame.
---
Click here for short video

---
---
All pictures and video sequences in this section taken with either a Minolta DiMage Z1 or a Minolta DiMage Z5
---
Email: Randy and Sherry Guttery - Comcents.com
---

Back to Glimpses main page
Glimpses of Meridian, Mississippi
Contents of this site are copyright © 2011 Common Cents Computers. All rights reserved