Glimpses of Meridian, Mississippi
Planes Part 5
---
The "Mystery Helicopter"
One day - as I was working in my office - I became increasingly aware of a helicopter "buzzing" the house... As mentioned before - it's only 4 miles to the airport - and the Army National Guard's 185th Army Aviation Support Facility, Company G is one of the air groups stationed there. So- it's not at all unusual for them to fly over - sometimes a bit low - and being pretty big helicopters - Chinook CH-47s - sometimes they literally shake the house... But this was different - it was obviously only one helicopter - it was making multiple passes - and sounding quite low. Why would someone want to buzz my house? Stepping outside - this is what I saw looking up: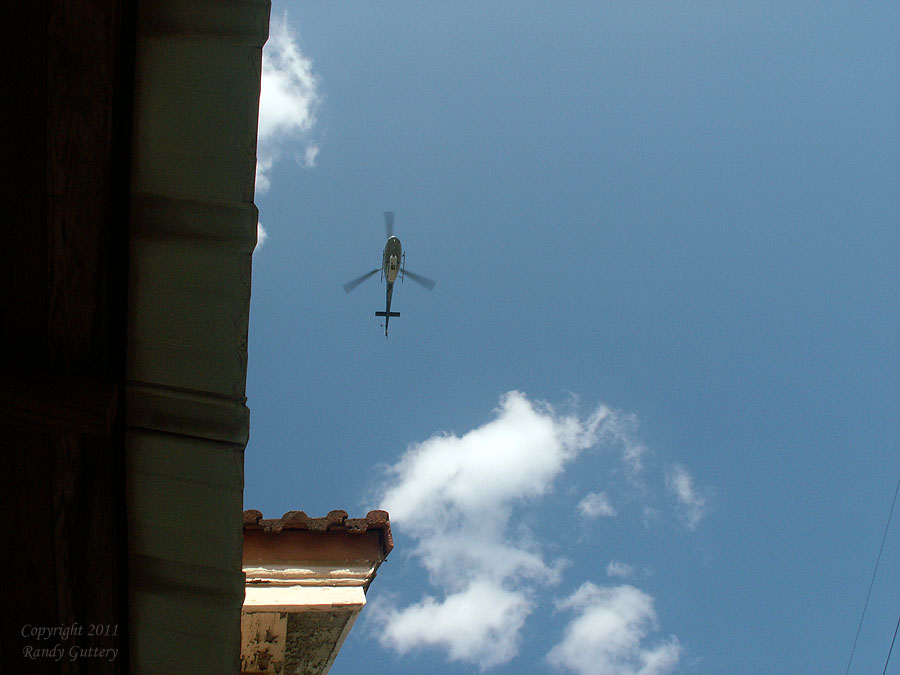 As you can see - I wasn't exagerating when I said low - and right over the house.
---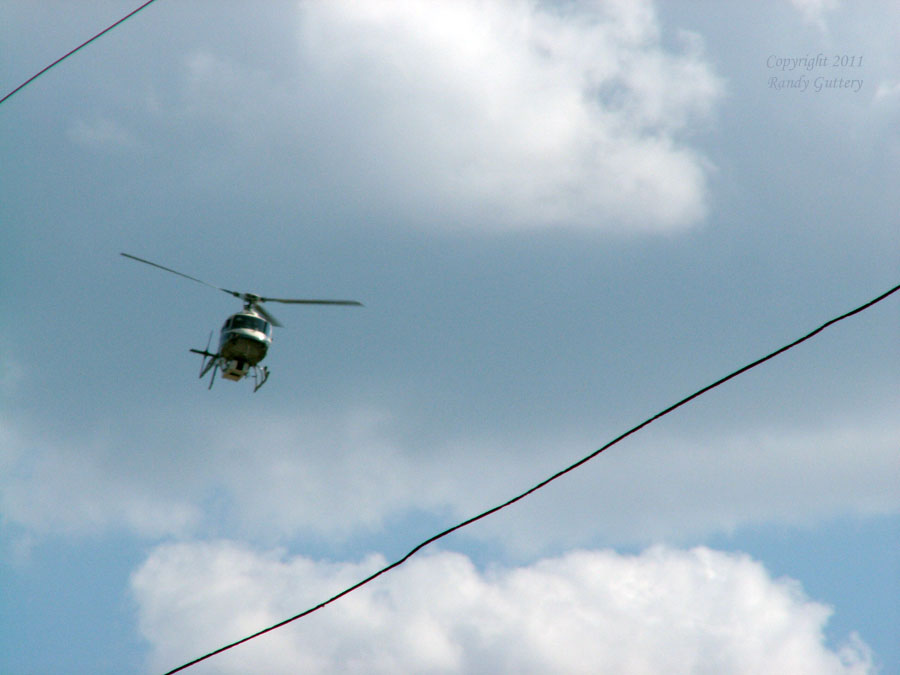 A closer look - Hmmm - just what the heck is that "thing" underneath?
---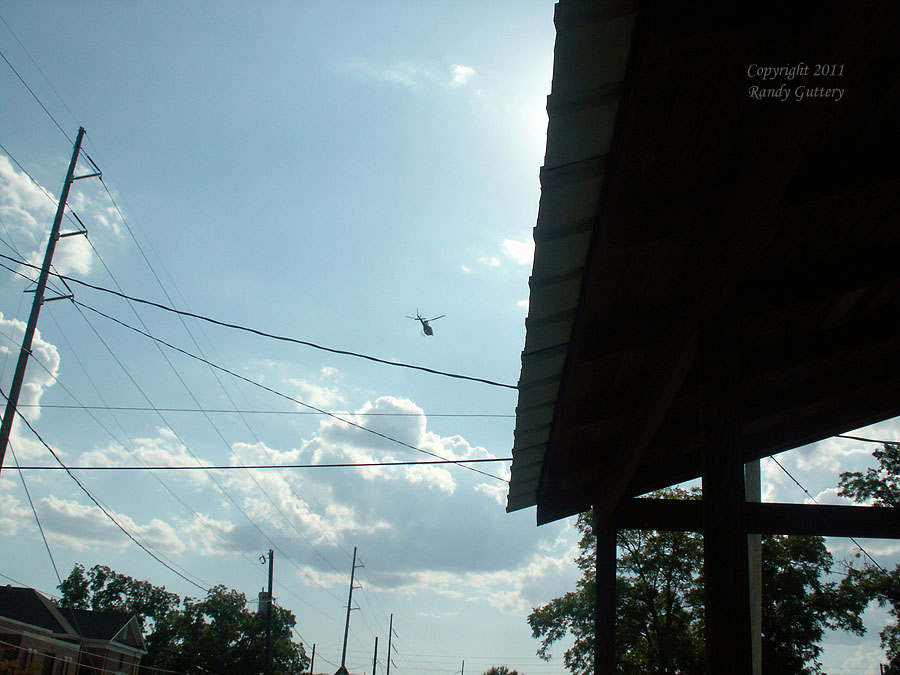 It continued west - seemingly right down the street...
---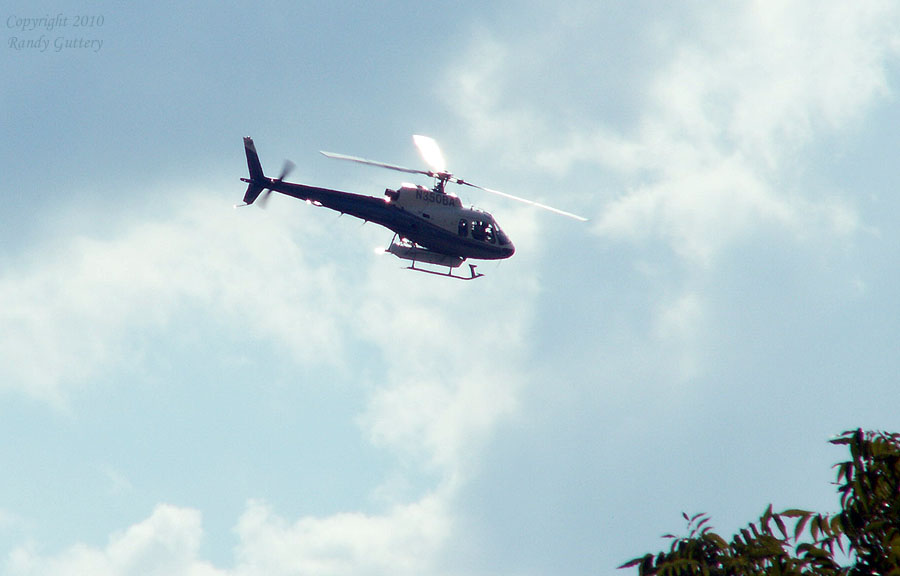 In a bit - the copter was swinging around to make another pass - and showing it's registry number in the process -
making it relatively simple to track down.
---

Picture copyright © 2006 Aerotec LLC - used with permission...
This is Aerotec LLC in Bessemer, AL. - and obviously - the "Mystery Helicopter" is a mystery no more. Click here for more... They were performing an aerial survey and inspection of Mississippi Power's 100KV primary distribution power lines coming into the down town Meridian substation. Since that is only two blocks from my house - and there are multiple "feeds" - they were indeed concentrating efforts pretty much right over me for a time... including the line that runs right down my street... Of local interest is that Jim Dow is the CEO of Aerotec - he and his brother Bill are natives of Picayune, MS - where Jim's son manages their Sales Office near the Stennis Space Center.
---
All images copyright © 2010 Randy Guttery except as noted. Page Copyright © 2011 Common Cents Computers
---
Return to Glimpses Main Page