Glimpses of Meridian, Mississippi
---
Steam
Part 3
The Soulé Live Steam Festival
and Queen City Railfest 2010
November 5th and 6th, 2010

This was the eighth year for the event... lots to see and do. Some of the best changes / additions were to the Soulé Factory display and demonstration areas. Many nice updates in the permanent Live Steam Museum displays as well.
---
The pictures in this section are mostly of things new and / or different this year -
many things that were the same as previous years are pictured in Steam Part 1 & Steam Part 2 -- and not featured here.
---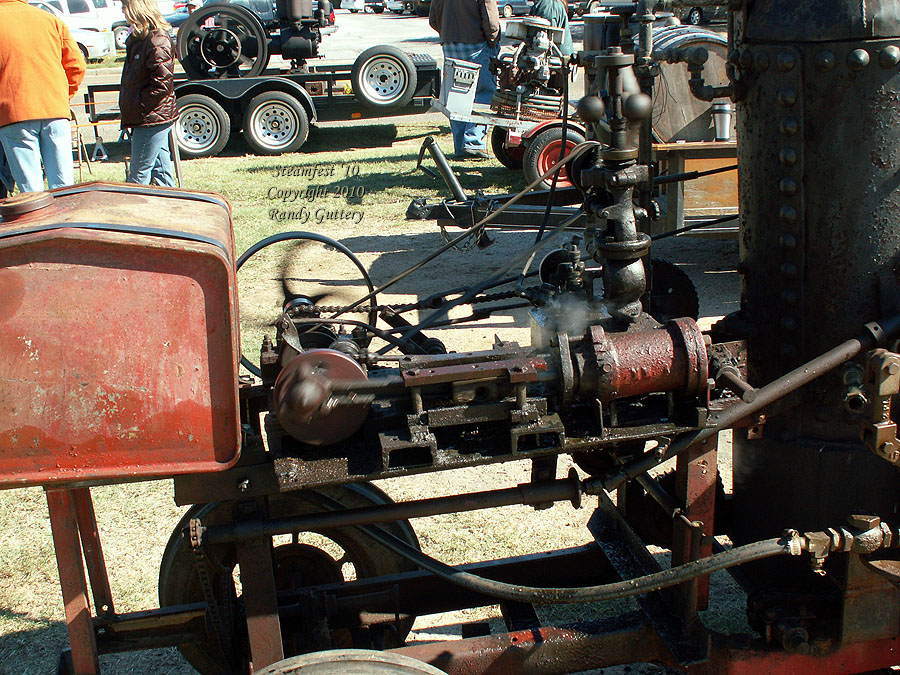 Like last year - the outdoor display area was full - and while some were familiar from prior years - there were many new things to see as well.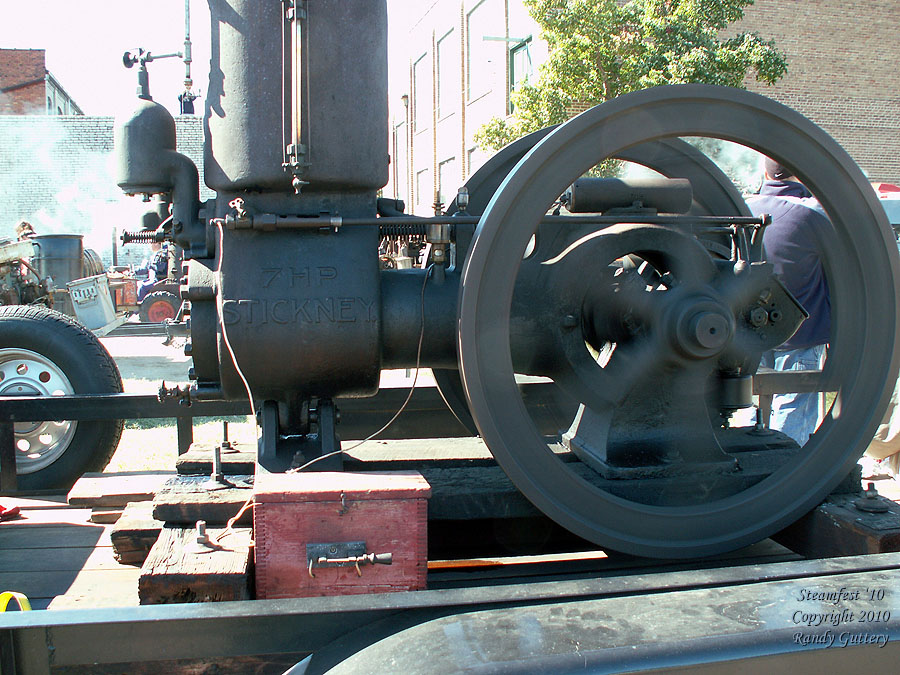 A large "Hit 'n Miss" engine on display. Like most displays this year - this engine was running - clearly displaying it's syncopated beat -
and can be seen and heard in the short video at the end of this section.

Some of the gears and an incredibly large micrometer on display in the outdoor area. On the right is a close-up of the Stickney "Hit 'n Miss" engine. -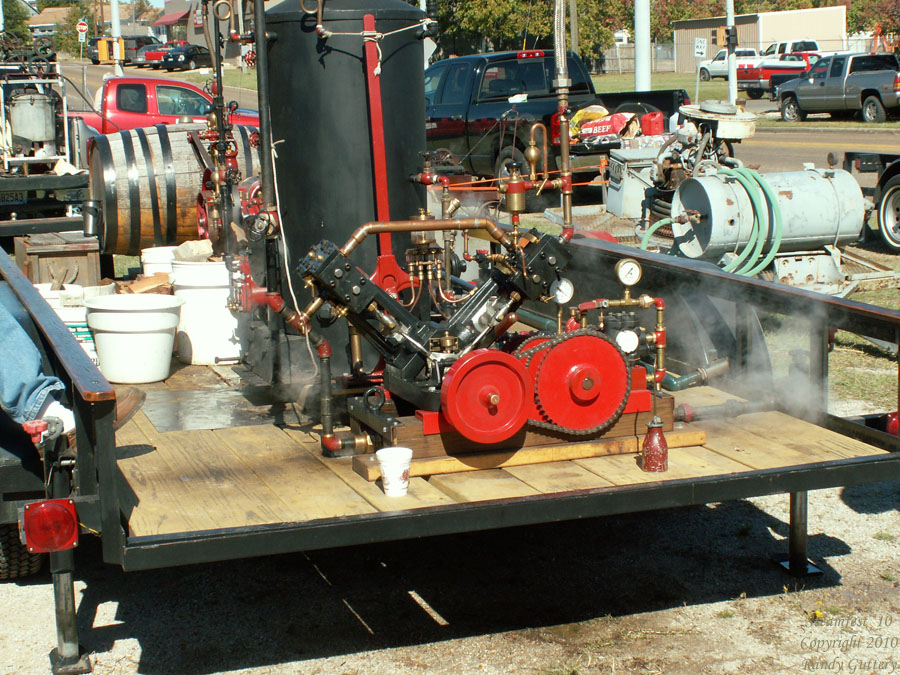 Another running steam engine.

Many antique and collector cars were on display.
---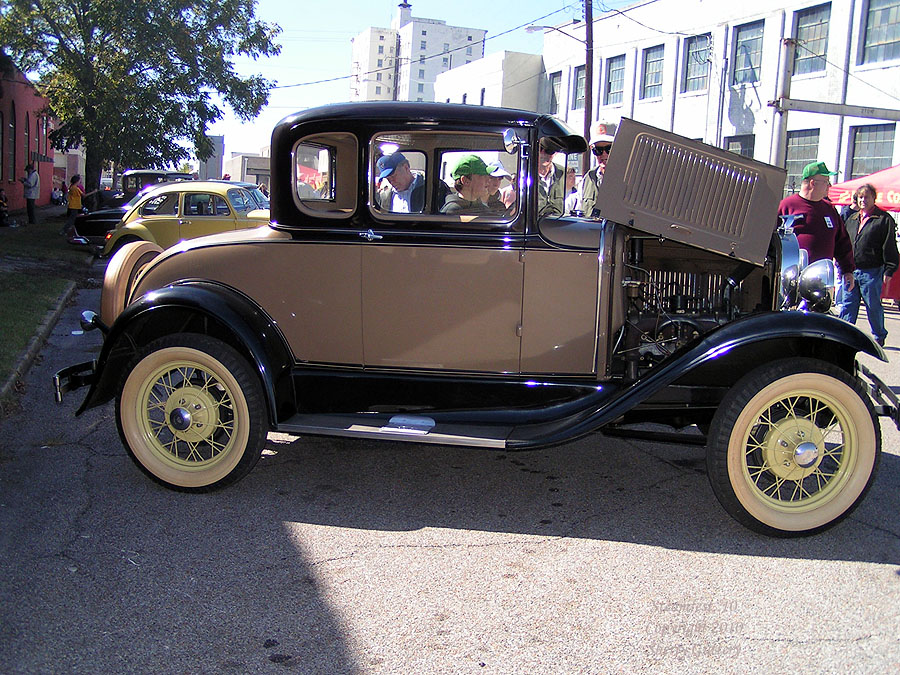 This magnificently restored Model "A" was a crowd favorite!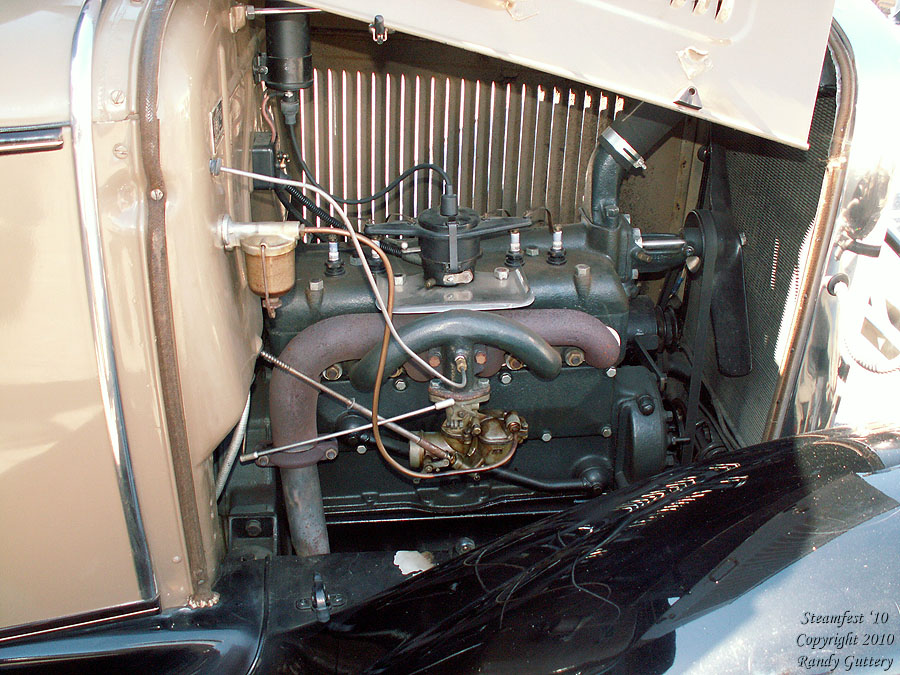 Close-up showing some of the fine detail of this restoration. Looks like it's right from the dealership - hardly driven at all.
---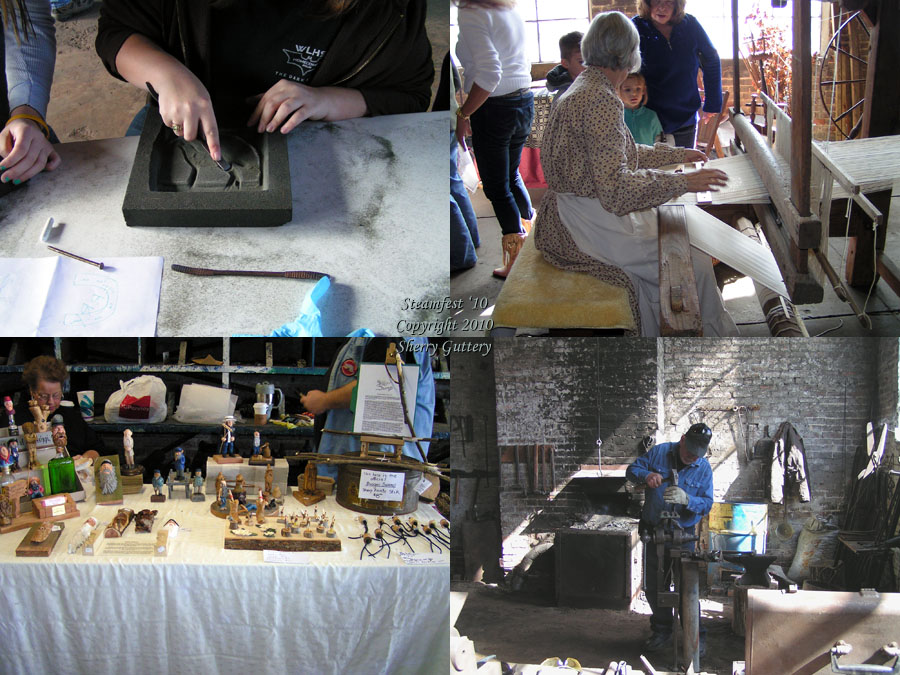 Many crafts persons and artisans were displaying their skills - everything from mold / pattern making, weaving and carving - to blacksmithing.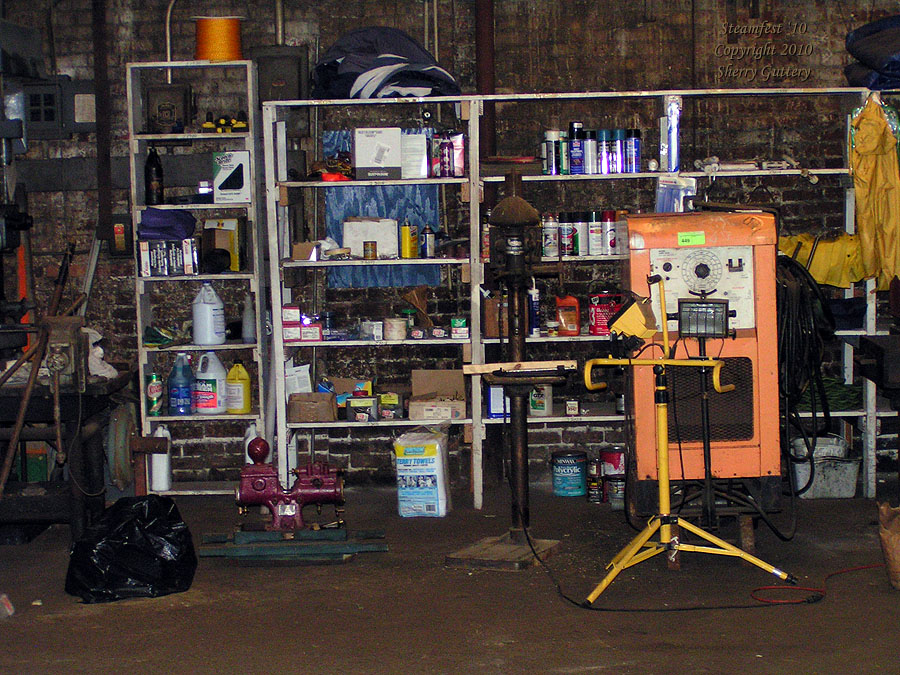 Some of the largest changes came indoors - both in the Soulé Machine Shop displays; and in the Steam Demonstration Room.
Here is a working and storage area.
---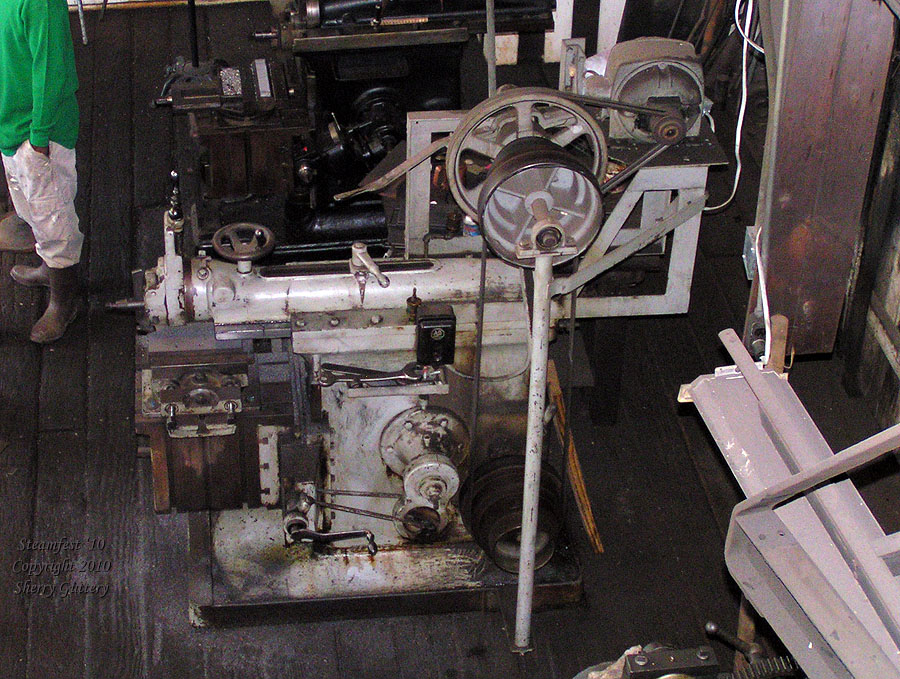 One of the large machines being put back into service on the main shop floor.
---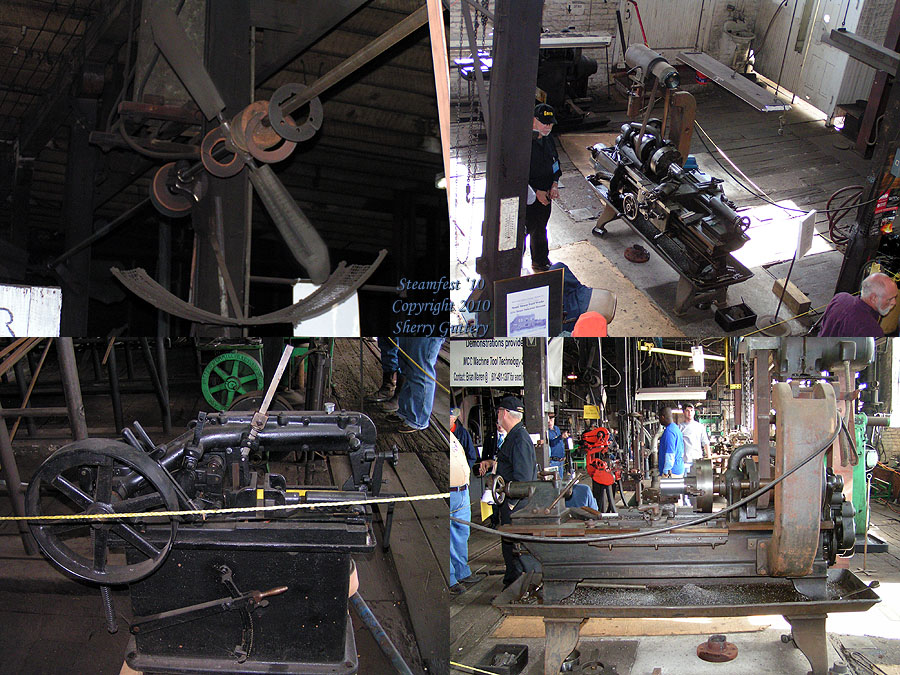 Upper left: Close-up of the famous "Line Shaft" that powers most of the large machine tools. Note that there is a "driven device" on the shaft itself: a fan to help stir the air in the shop.
---

One of the best "new additions" to the Steam Demonstration areas (both the Steam demonstration room; and the outdoor area) is this modern boiler. Completely automatic - and loaded with safety features - this provides plenty of steam to run all of the demonstrations - without requiring a person to "baby sit" the entire time.
---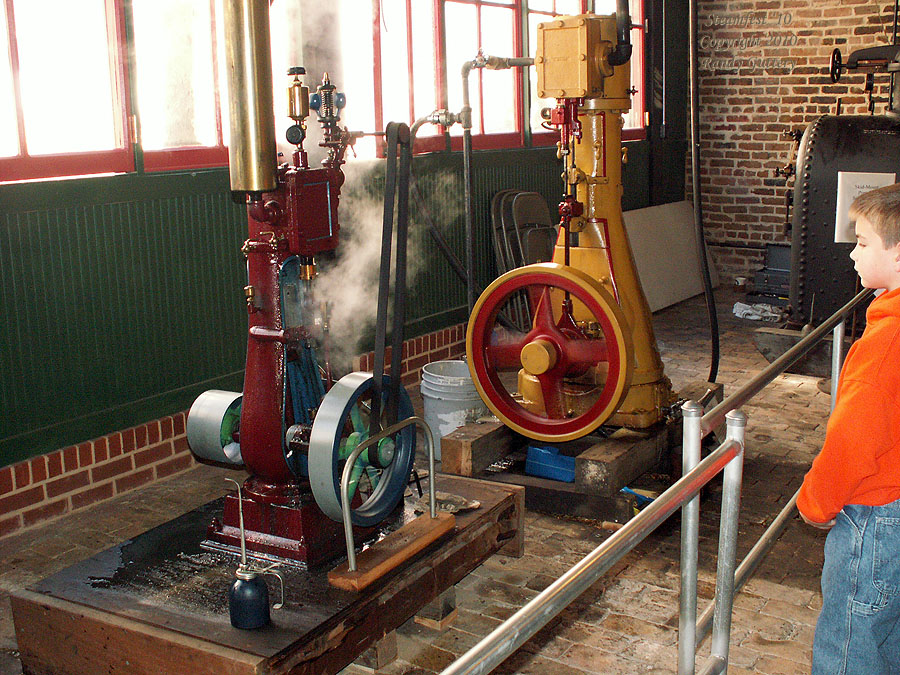 A young person studies some of the working steam engines on display. For a lot of youngsters - the Demonstration Room is their first encounter with the magical world of live steam.
---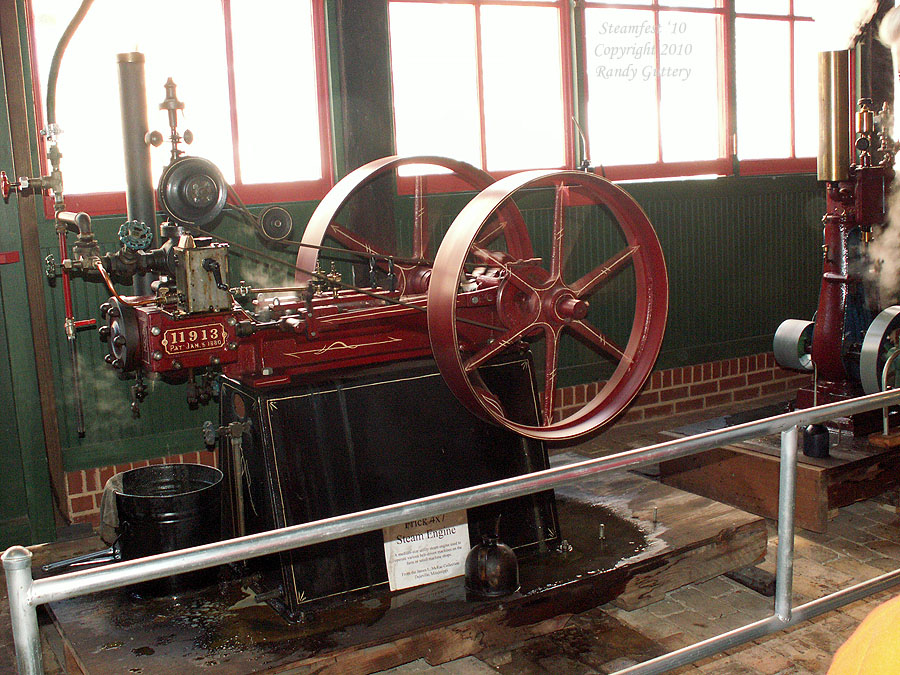 A long time "resident" of the museum is this Frick engine -- now powered and running.
---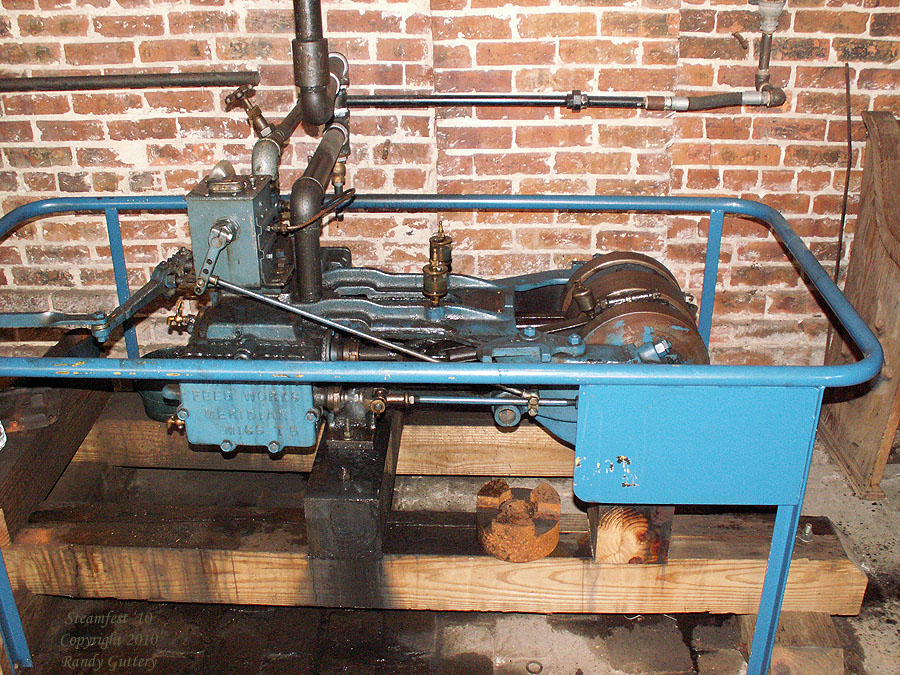 Soulé "Spee-D-Twin" Steam Engine. Permanently plumbed and running.
---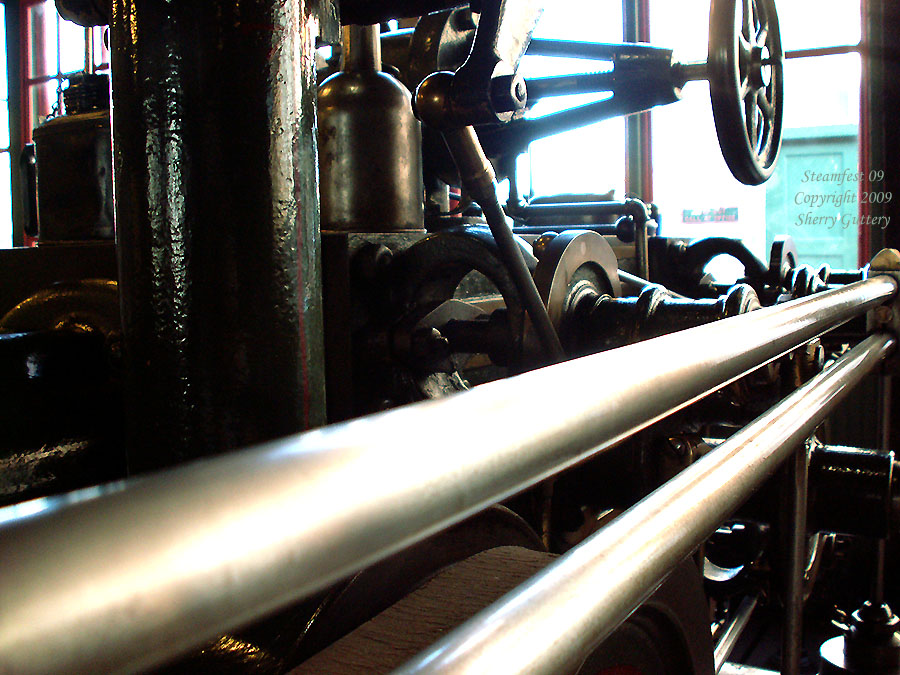 ---
Click here for short video

---
Queen City RailFest 2010
Meridian, MS

Trains

Part 6
---
Held in conjunction with the Soulé Live Steam event - The Queen City Railfest features three major attractions:
Queen and Crescent Chapter of the National Railway Historical Society's Indoor Museum - featuring many Rail Road collectibles and displays;
Queen and Crescent's outdoor display area - featuring their collection of rolling stock and larger display items (including track)
Meridian Model Railroad Club - featuring a very nice large HO layout, and a LOT of rolling stock
In addition - every year one (or more) of the "real" Railroads provide "real"" engines and rolling stock for display. Past participants include:
Meridian and Bigbee (this year - 2010)
Amtrack
Kansas City Southern (several times - including their magnificent "F" units business train)
Norfolk Southern (also has included their gorgeous "F" units business train)
Dunn Roadbuilders Railroad (incredibly restored EMD GP-7/8)
As well as various cars that have been overhauled and reconditioned by Mississippi Railcar - located in Meridian, MS.
---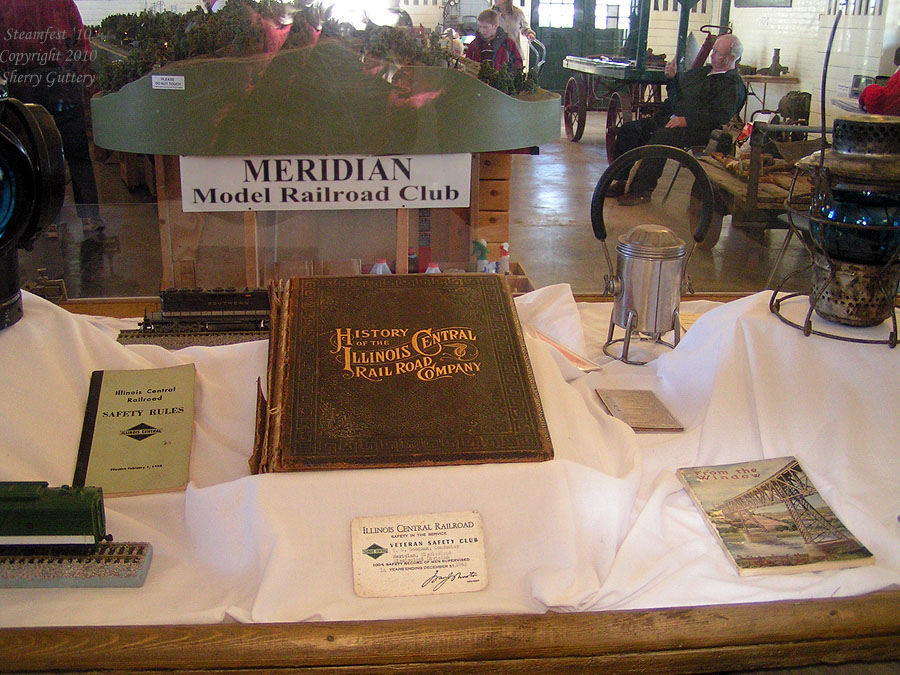 One of many displays in Q&C's indoor museum.
---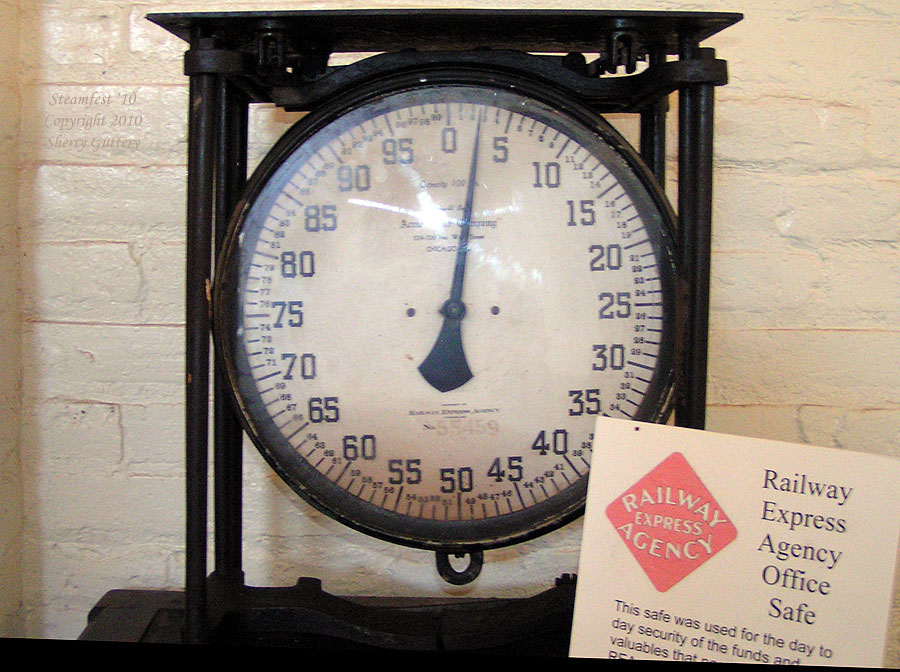 Freight Scales - Queen and Crescent Museum display.
---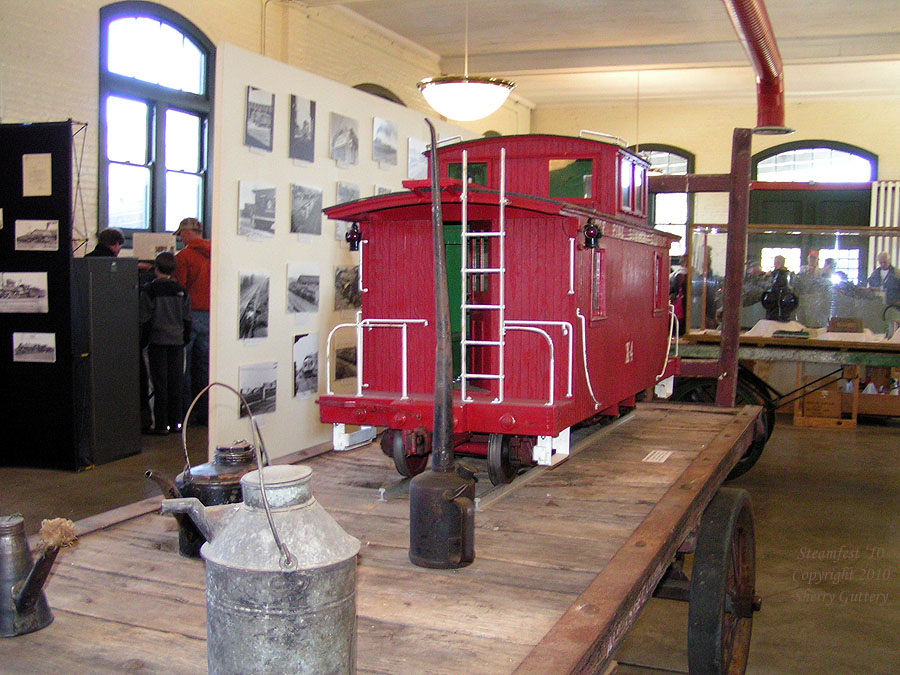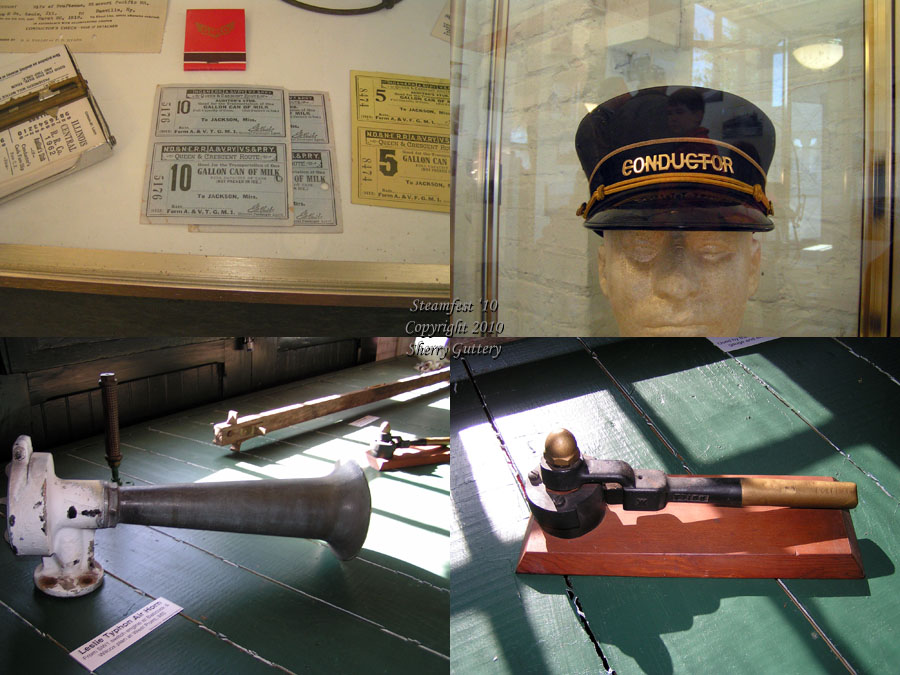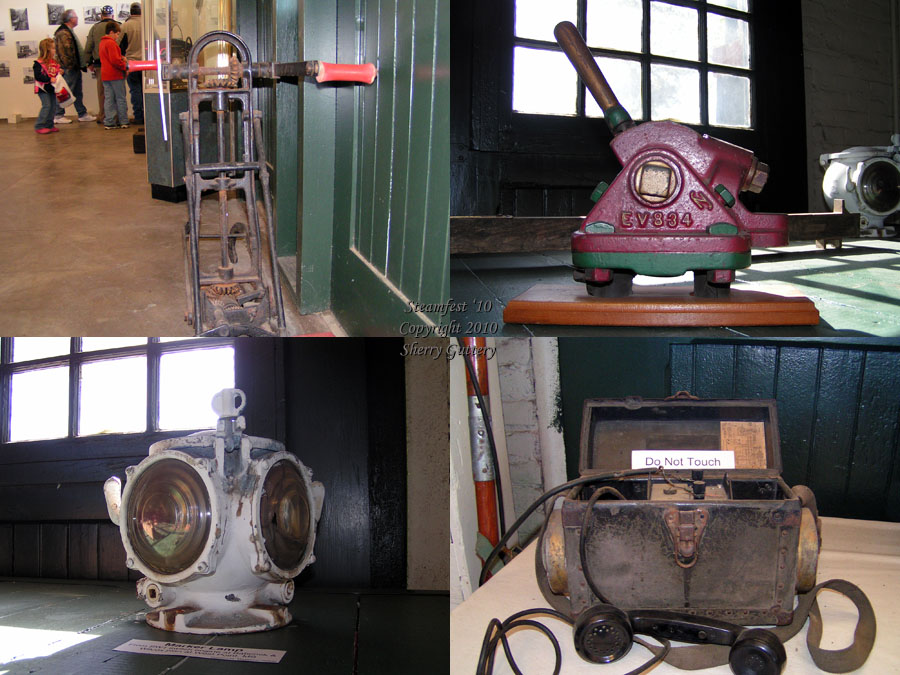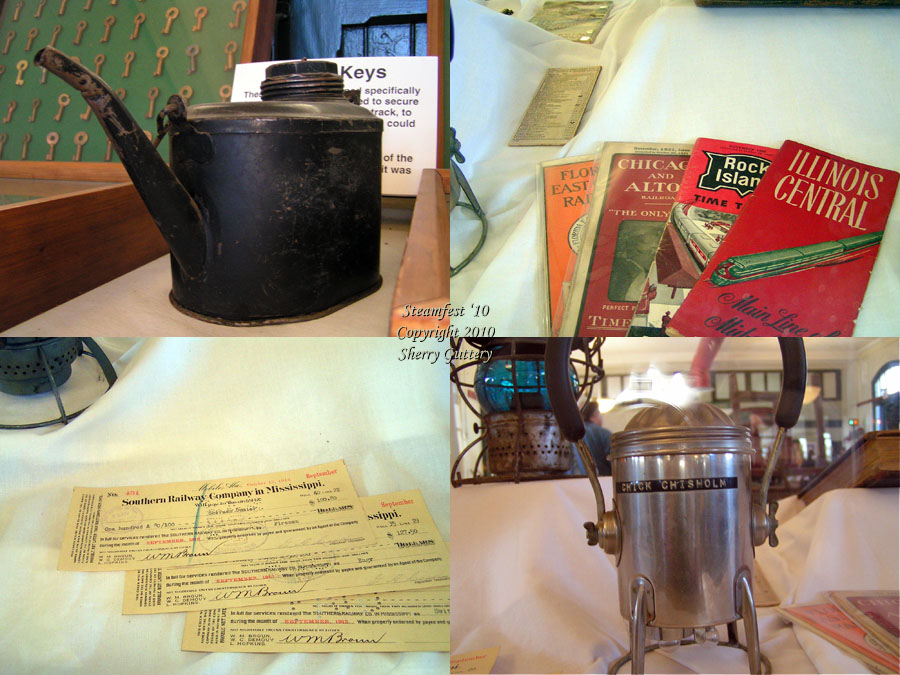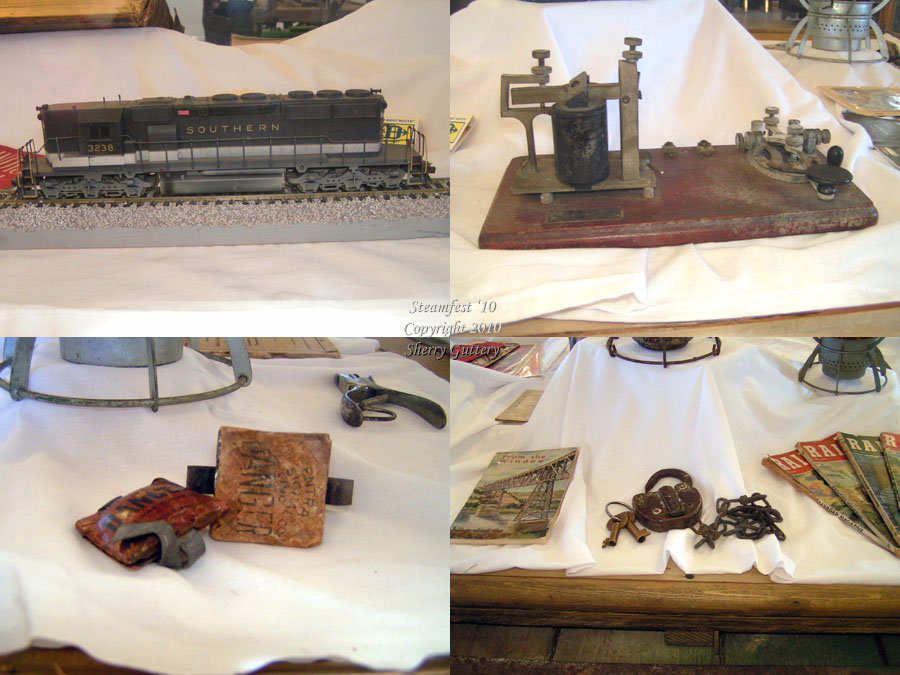 A very small portion of the items and displays in the Queen and Crescent indoor museum display area.
---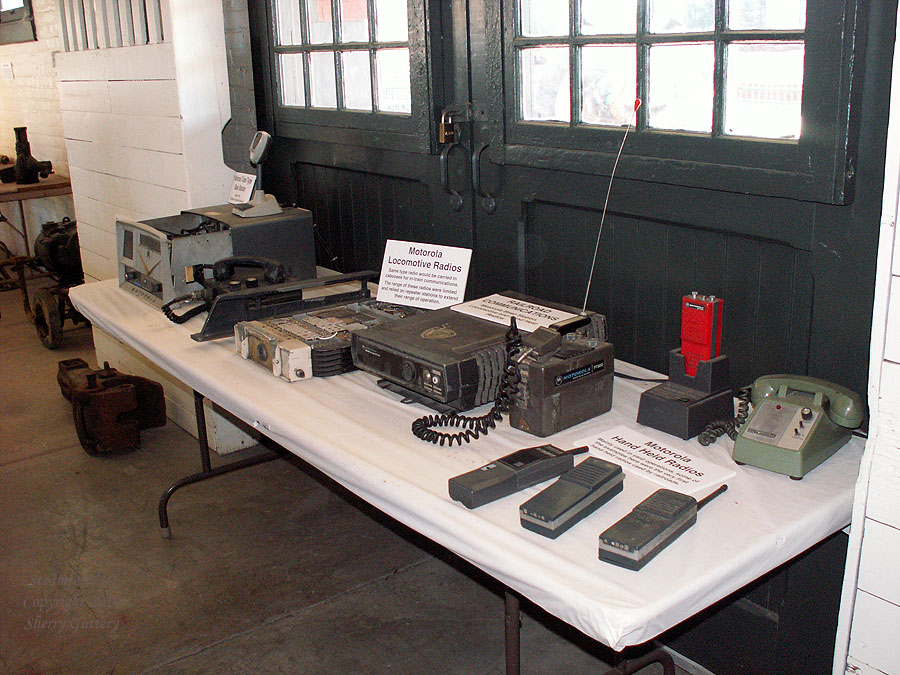 A nice collection of Radios used in the railroad industry.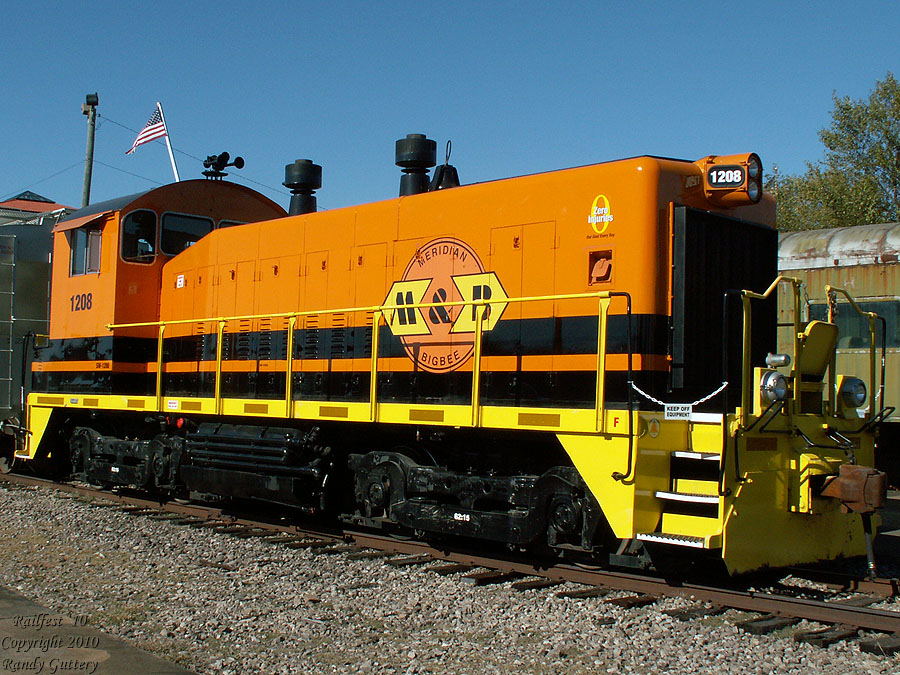 One of Meridian and Bigbee's latest acquisitions: this EMD SW1200


Originally built for the Chicago, Milwaukee, St. Paul and Pacific Railroad (CMStP&P RR - Reporting mark MILW) - it's been completely re-built and serves at the Georgia Pacific Paper Mill in Pennington , AL. While it operates in Alabama - it's home base is here - where it returns often for service, etc.
---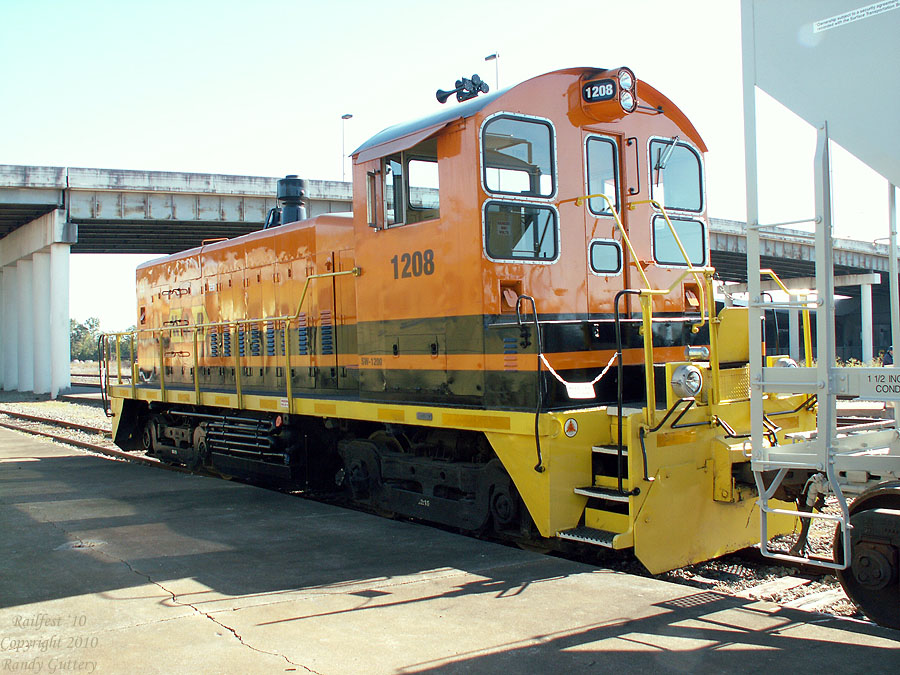 Another view of M&B 1208 - with a car which has been overhauled by Mississippi Railcar coupled on.
---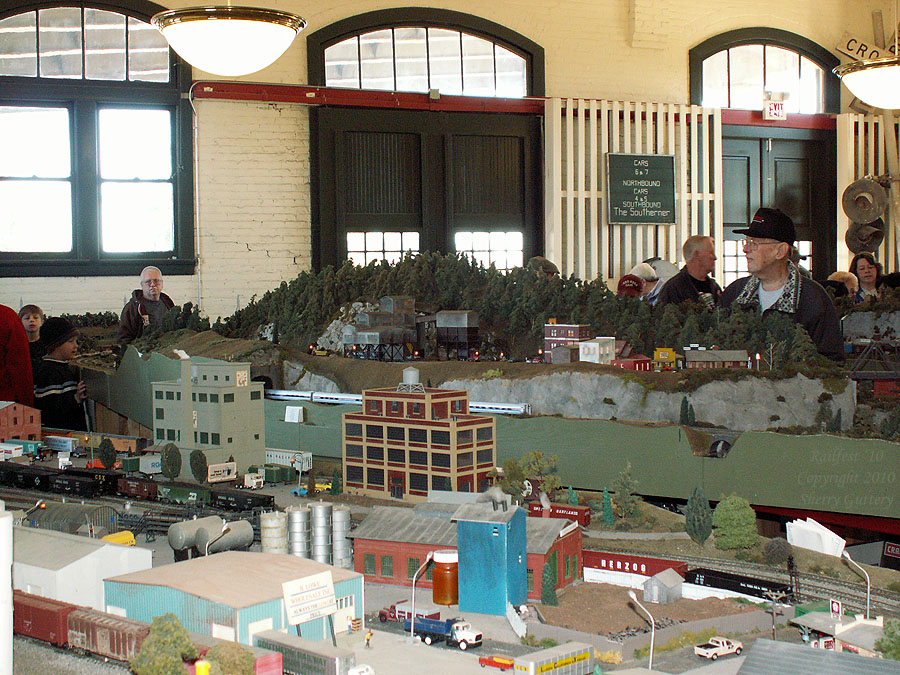 A view of a small portion of the Meridian Model Railroad Club's layout (more pictures of the layout can be found in prior year sections on Glimpses).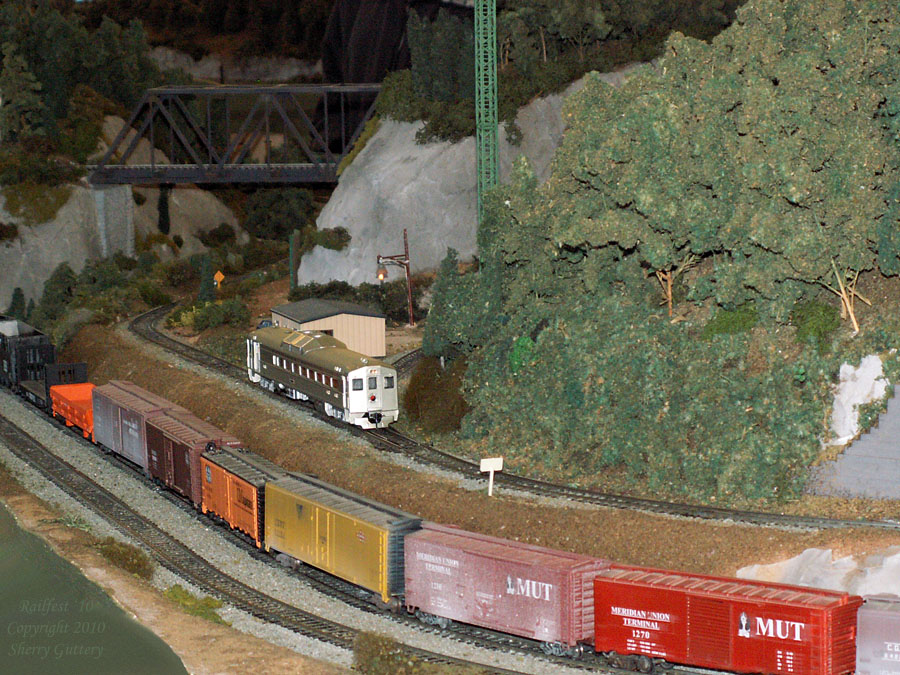 A closer look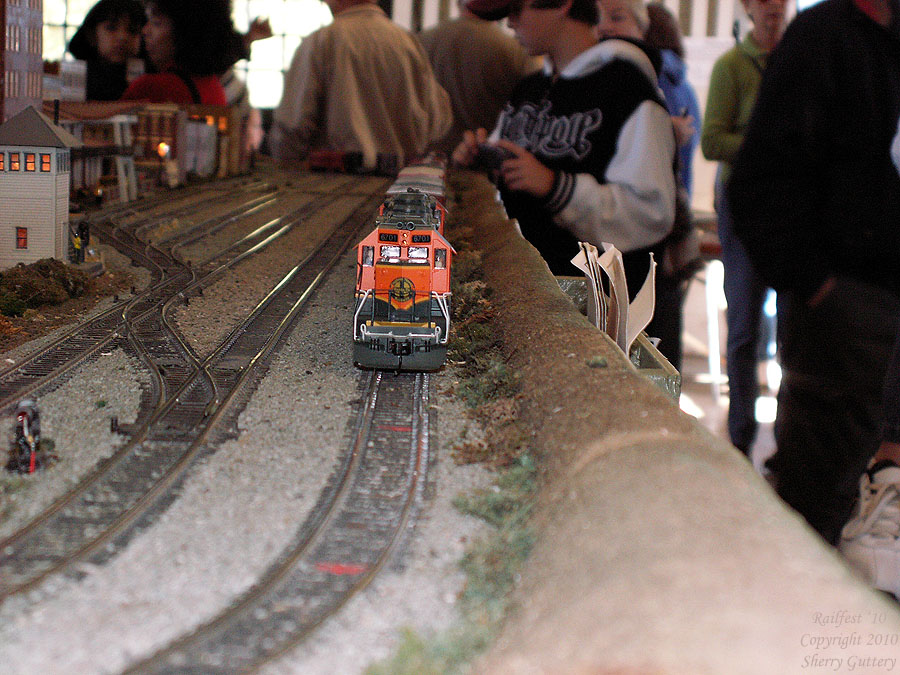 Almost nose to nose...
---
All pictures and video sequences in this section taken with either a Minolta DiMage Z1 or a Minolta DiMage Z5
---
Email: Randy and Sherry Guttery - Comcents.com
---

Back to Glimpses main page
Glimpses of Meridian, Mississippi
Contents of this site are copyright © 2010 & 2011 Common Cents Computers. All rights reserved