Glimpses of Meridian, Mississippi
---
Planes -
Part 4
Veterans Day - November 11th, 2009
While Meridian is a great "Rail Road" town - it's also an "Air Power" town as well. Wings Over Meridian celebrates the close relationship between Meridian and it's Naval Air Station Meridian - being one of only two jet-strike (carrier based) pilot training bases in the United States - Meridian is justly proud of it's contribution to the Nation's security. But that doesn't mean Meridian isn't equally proud of it's other Military Air Field - located at Key Field - also known as Meridian Regional Air port. Loacted just a few miles southwest of downtown Meridian - it is also a very busy facility - as it's home to two air wings: the Mississippi Air National Guard's 186th Air Refueling Wing which flies a fleet of KC-135R tankers and the Mississippi Army National Guard's 185th Army Aviation Support Facility which operates a fleet of CH-47 Chinook helicopters. Then, of course - there are the civilian flights - two flights (to and from) Atlanta every day.

An interesting aspect of living where we do - between downtown and the air field- is that we are close enough to the airfield to observe a good deal of the activity in and out of the air port, yet far enough that noise isn't a problem. We often see the daily commercial flights to Atlanta, with the sleek CRJ jets climbing out and turning east (they usually land from the south - so we don't see them coming in as often - though sometimes we see one coming in that way). It's hard to miss the CK-135R tankers - they may be being replaced soon, but they are still impressive in the air.

Then there are times like today - around 3PM when sirens started sounding downtown. At first we didn't know what was up - afterall - the police department is just 6 blocks north of us; we're between two fire houses; and Metro Ambulance is also based downtown - with three regional hospitals just north of us as well. Didn't take long, though to figure out the Veteran's Day Parade was underway - so time to grab a camera. As many war birds as there are around here - some of them would make an appearance - and since we're between the airport and downtown- well, see (and hear) for yourself - (you can hear them in the 30 second video beflow the pictures)...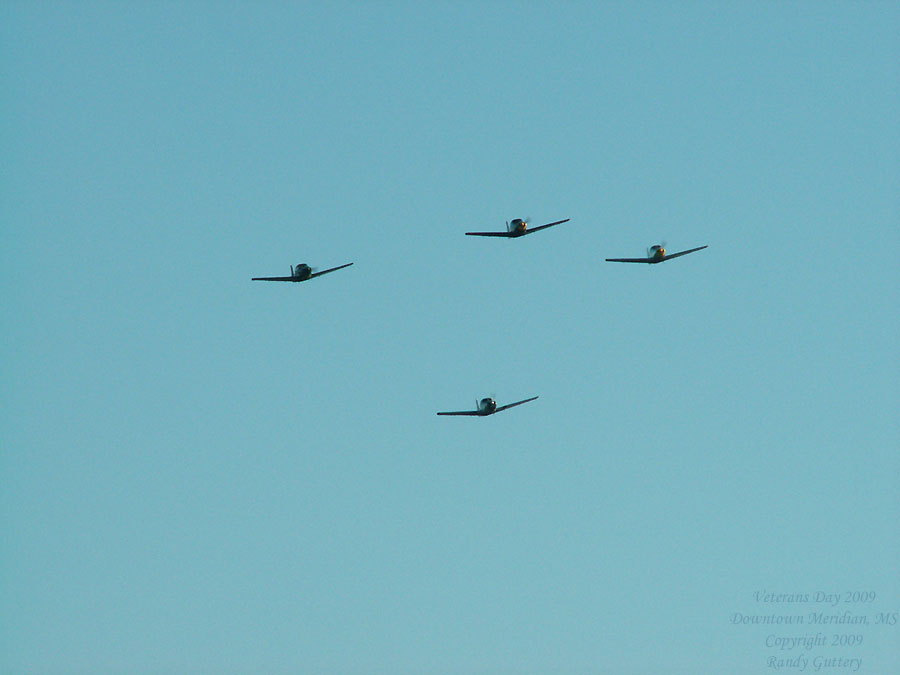 Four war birds approaching downtown from the south.
---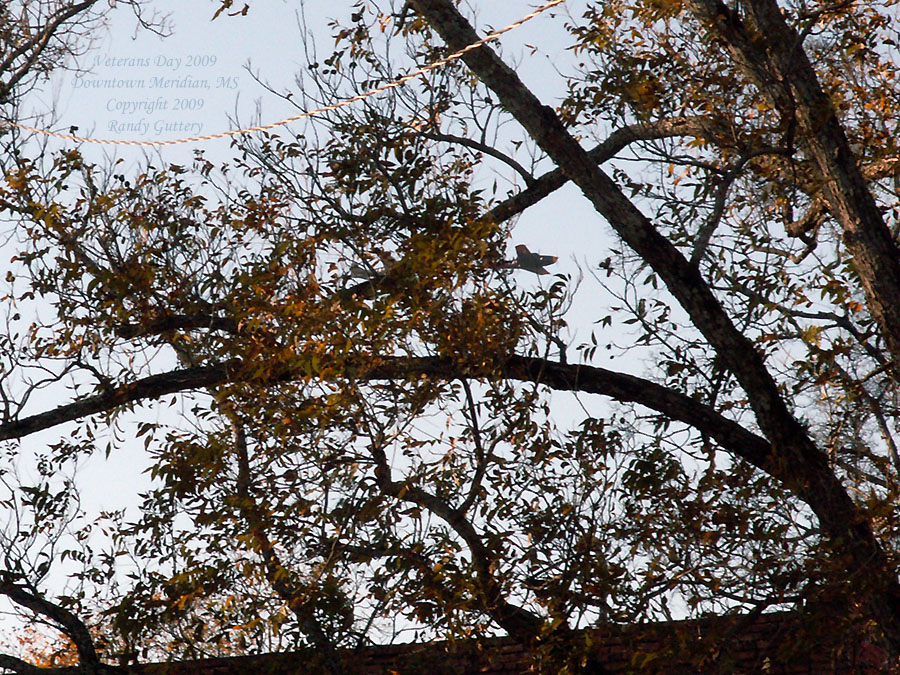 All four are in the frame - though through the trees only one and part of one is visible. The roof line show just how low they are...
making an approach on downton from the west this time.
---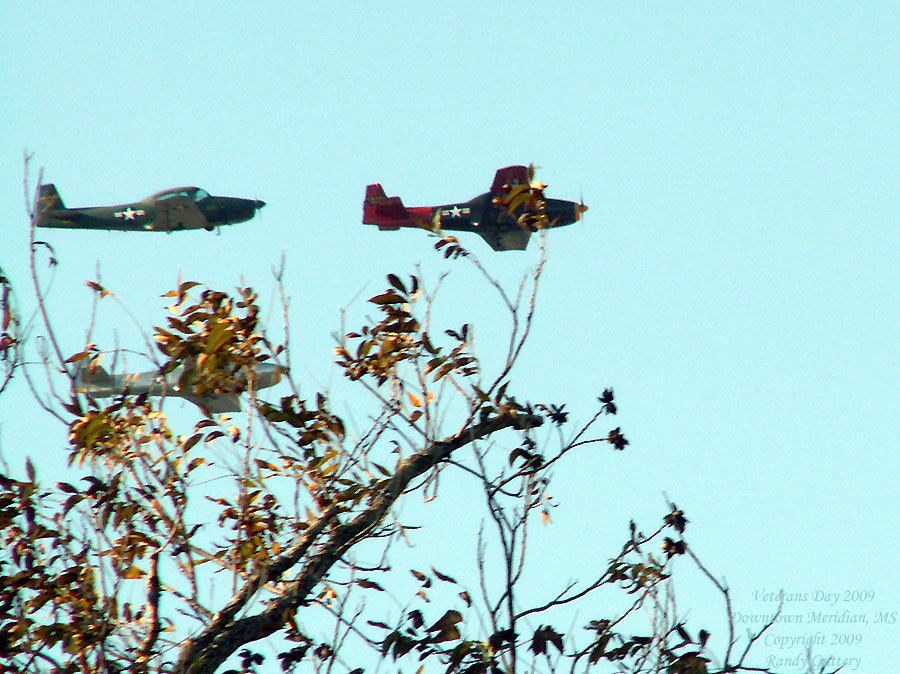 Two of them clearing the trees - still on approach over downtown from the west.
---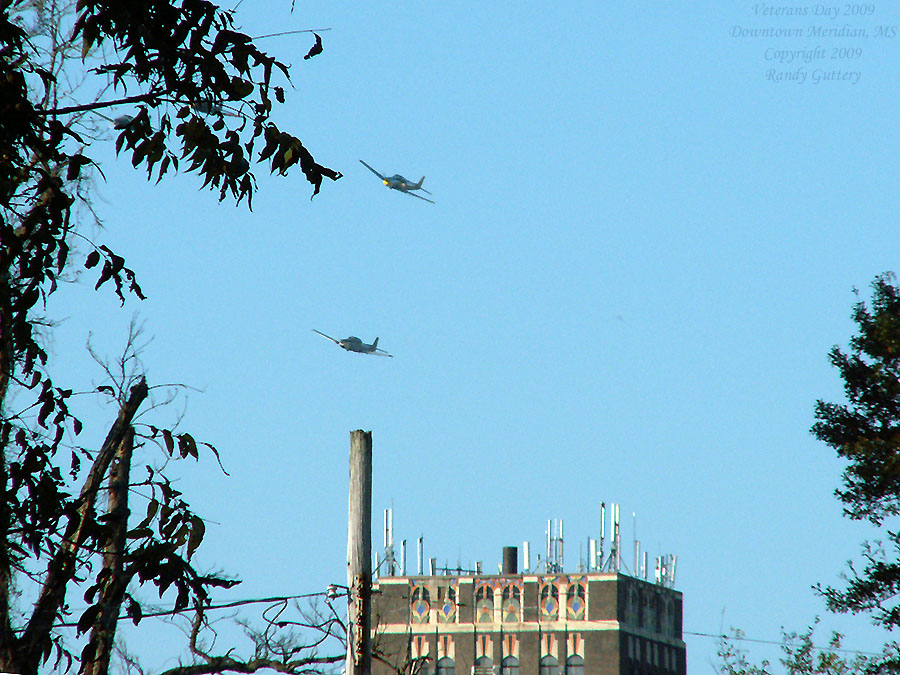 Having overflown downtown and making a lazy eight turn - two of the war birds fly over the Three Foot building from the north and heading over us.
---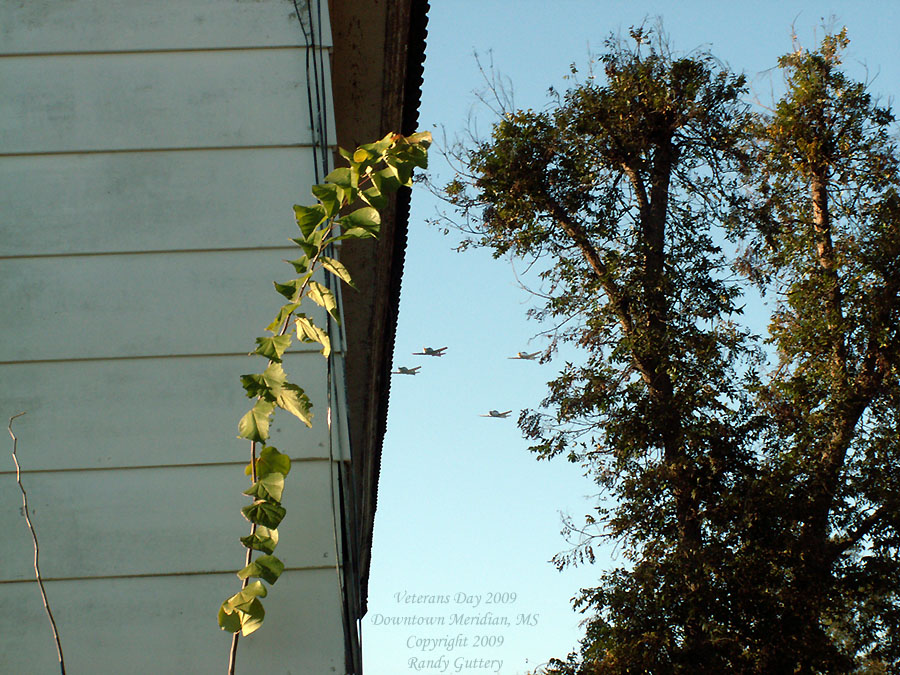 Two more have joined up as they fly over our house - still heading south...
---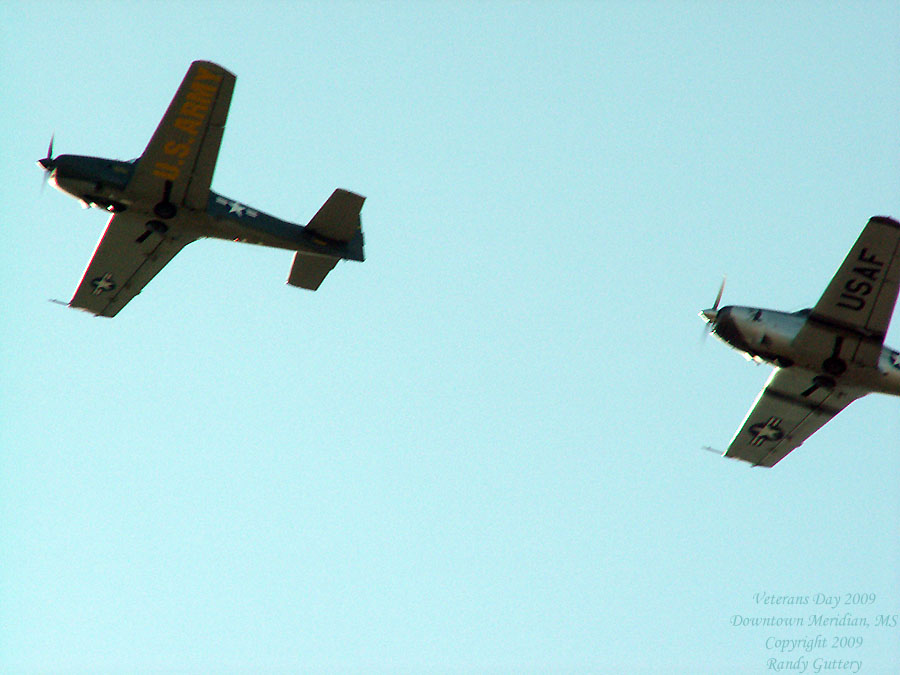 Passing almost directly overhead - probably about 500 or so feet -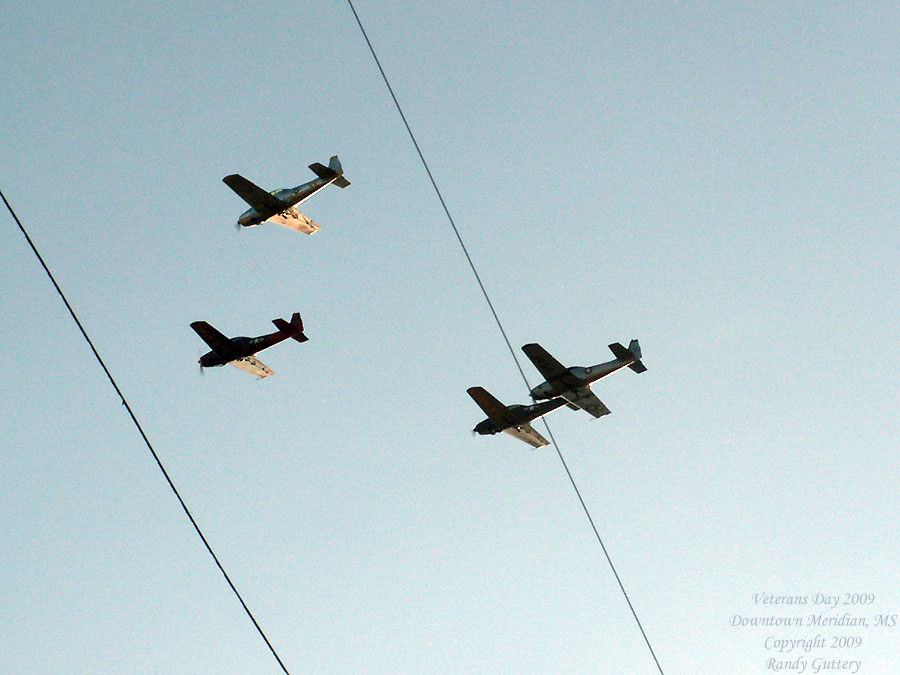 The four war birds head on south back to the airport.
Click here for 30 second video of the warbird's flyover ---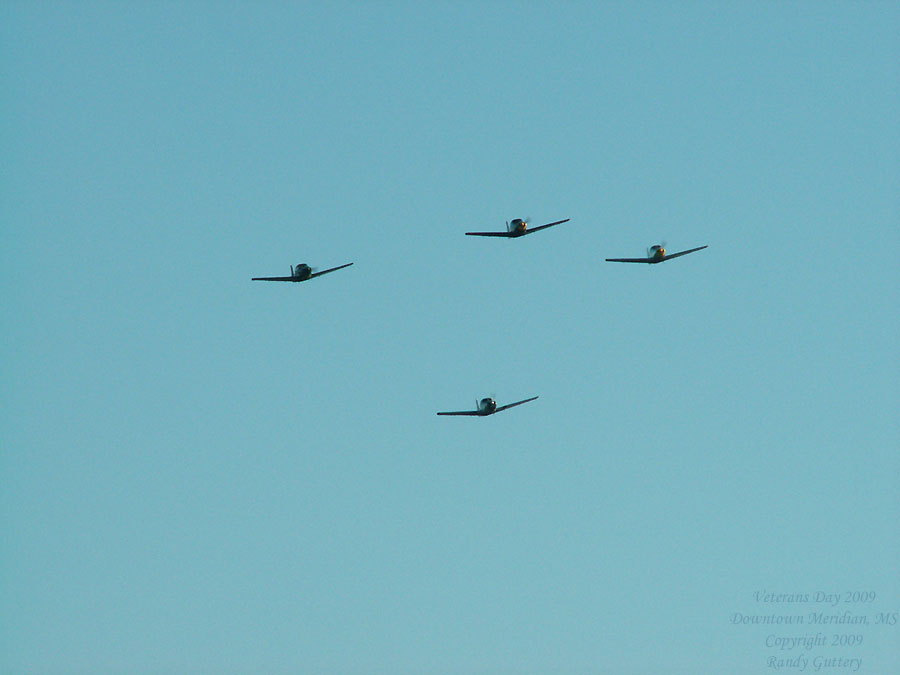 ---
Email: Randy and Sherry Guttery - Comcents.com
---

Back to Glimpses main page
Glimpses of Meridian, Mississippi
Contents of this site are copyright © 2007 - 2009 Common Cents Computers. All rights reserved